Our Insurance Products
Auto Insurance

Many terms associated with auto insurance can be confusing. For example, what does "comprehensive car insurance" mean? You will get answers to questions and much more when talking about your insurance needs with Affiliated Insurance Service Corp. We work with Nationwide to bring you excellent service and coverage in Conshohocken.

Most states require the purchase of liability coverage. This coverage protects you when you become legally liable for damage to another auto or someone else's injuries from a car accident. Comprehensive coverage provides additional protection for your vehicle from loss due to theft, fire, hail, and other factors. Other offerings include Medical Payments or Personal Injury Protection coverage, and features such as Roadside Assistance.

Give Affiliated Insurance Service Corp or another experienced agent a call today at (610) 940-0750. Drivers can discuss options over the phone or in person at 1217 Fayette St.

Homeowners Insurance

Affiliated Insurance Service Corp is a leading Nationwide Insurance agency who specializes in home insurance. These policies protect your home in the event of many natural and man-made disasters, and provide required coverage prior to purchasing a property in many cases. We understand the unique needs of homeowners, and we will do everything in our power to find the right type of policy for you and your home. When you work with a Nationwide agent, you will be working with one of the very best.

In addition, Nationwide's umbrella policies provide a full range of coverage in the event of a disaster. These policies provide extensive bodily injury, personal injury, and property damage coverage for you and other individuals. If a visitor sustains an injury or damages property on your premises, an umbrella or liability policy can protect you from lawsuits.

If you are in the market for a new home insurance policy or personal liability protection, Affiliated Insurance Service Corp in Conshohocken can provide you with the guidance you need to find a policy. We are located at 1217 Fayette St, and we take pride in providing insurance services to the local area. Call us now at (610) 940-0750 to learn how you can secure your greatest investment – your home

Life Insurance

If you are thinking about purchasing a life insurance policy in Conshohocken, you might have a few concerns about the process. You are probably familiar with purchasing insurance for your vehicles and home. However, life insurance requires you to exercise a little more due diligence. Think of life insurance as a long-term, personal investment. The right coverage can provide financial stability for your family. The wrong coverage could leave them with unexpected expenses.

At Affiliated Insurance Service Corp, we work with Nationwide to provide you with many insurance options to protect your most valuable assets. We understand the need for financial security and the challenges you may encounter in achieving it. We are here to help provide you and your loved ones with friendly and professional assistance in protecting the items and people you cherish the most.

You want the best rates possible for your budget. For you to receive it, you need to consider which types of life insurance you need. Making this decision is not always easy. Fortunately, Affiliated Insurance Service Corp is available to assist. There is some industry language you may not be familiar with that can make it challenging for you to understand policy options. We also offer different levels of coverage with varying death benefits and payment options.

Your policy is only as good as your insurer's reputation, experience and coverage options. To learn more about our products and how they can benefit you, call (610) 940-0750 to speak with one of our team members, or stop by 1217 Fayette St to discuss your insurance needs in our office.


LAW-0241AO (05/18)

Business Insurance

As a business owner you have a lot of responsibility. One of your priorities should be to make sure that you are properly protected in the event of a loss. At Affiliated Insurance Service Corp in Conshohocken, we understand that every company has its own unique risks and coverage needs. That is why we go over your business in detail including if you own or rent your building, the number and types of employees you have, and the nature of your business. We then recommend a custom plan to make sure you are protected against a variety of different risks.

While some companies may offer a one-size-fits-all policy, we have several options that you can choose from. For example, if your employees will be driving company vehicles or their own for business purposes it is important to have commercial auto coverage. If your business depends on computers and equipment for daily operation, you may want to have protection against equipment breakdown. You also may need extra liability protection, such as umbrella insurance, in order to protect you when accidents happen. To make things easy, many business owners choose our business owners policy (BOP), which packages important coverages together.

When you are ready to protect your company, Affiliated Insurance Service Corp is available to walk you through your options. You can call our office at (610) 940-0750 to set up an appointment or speak with an agent over the phone. You can also visit our office at 1217 Fayette St.

Nationwide offers small business resources to help you strengthen your business, such as financial calculators and information and articles on marketing and cash flow management. Learn more at the Business Solutions Center.
The Affiliated Insurance Service Corp also offers products in AL, AZ, AR, CA, CO, CT, DE, DC, FL, GA, ID, IL, IN, IA, KS, LA, ME, MD, MA, MI, MS, MO, MT, NE, NV, NH, NY, NC, ND, OH, OK, OR, PA, RI, SC, SD, TN, TX, UT, VT, VA, WV, WI, KY, NJ. Please call for information on products in those states.
About Affiliated Insurance Service Corp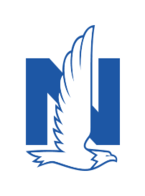 Click to visit page of this location


Average customer rating for Affiliated Insurance Service Corp
Nationwide mobile app
On-the-go access
Pay your bill

View insurance cards without logging in

View your policies

Start an auto claim