Affinity Insurance Group LLC
Send Affinity Insurance Group LLC an Email
Visit Agency Website
Our Insurance Products
Auto Insurance

Auto insurance is not one-size-fits-all. For some Rockport residents, it's all about state-minimums and low-as-they-go policy premiums. For others, it's about finding the right claim limits to safeguard your family's financial health. For some, the biggest question isn't even about insuring the everyday vehicle, but what sort of auto coverage is needed for their motorcycle, RV, or other specialty vehicle. With the knowledgeable and responsive experts at the Affinity Insurance Group LLC, we know how to customize a policy so that it meets the needs and priorities of your Rockport household.

As much as we know about auto insurance, it wouldn't be enough without the products and programs available through Nationwide. Along with standard auto coverage options, we're proud to offer our Rockport customers more personalized policies. There are exclusive programs like Vanishing Deductible® and a bunch of discounts you may qualify for. Plus, if the day ever comes when you need to use it, Nationwide offers the renowned On Your Side® Claims Service and AutoWatch® so you can monitor your vehicle's repair work.

Let the Affinity Insurance Group LLC take the stress out of buying auto insurance in Rockport. Give us a call at (812) 971-8239 to talk about your coverage or to make an appointment with our office during business hours. We're located at 880 Sycamore St.

Homeowners Insurance

It makes no difference how small or large your home is, it should be paired with an adequate home insurance plan that meets your needs. It's this philosophy that drives Affinity Insurance Group LLC and Amberly Dawn Mongold to make sure each member has a home insurance plan that accounts for most circumstances. Taking that dedication a step further, we've teamed up with the experts at Nationwide to better provide for our members and protect their residential investments.

We look forward to learning more about the features of your Rockport home, your most prized possessions, why you decided on your current neighborhood, and whether you plan on making any exciting upgrades to your property in the future. All of these factors determine what kind of protection you need. We know how confusing home insurance can sometimes be, which is why we take the time necessary to thoroughly review your plan to make sure you understand how it provides the solid protection we're known for.

While we don't live in your home, we'll most certainly safeguard it and everything inside of it as if your home were ours. Amberly Dawn Mongoldand the rest of us here at Affinity Insurance Group LLC stand ready to answer your questions and address your concerns. Just give us a call at (812) 971-8239, or stop by and see us at 880 Sycamore St. We'll do our absolute best to make you feel right at home.

Life Insurance

Whenever you have any major change in your life, you should reassess your insurance needs. Marriage is one such occasion. Along with wedded bliss come new concerns and new responsibilities. You should take steps now to make sure that you and your spouse's financial needs will be fully taken care of should the worst happen.

We at Affinity Insurance Group LLC are here to help newlyweds in the Rockport area. We will answer all your life insurance questions and explain in easy language term versus permanent insurance. After speaking with us, you will have a complete understanding of both whole life insurance and universal life insurance and you will know which options are best for you.

In order to properly assess your coverage needs, you and your spouse will need to consider things such as your age, current income, current debt, number (if any) of dependent children, likely future income levels, final expenses and the impact of a loss of income. We will help you determine the amount and length of coverage that is optimal for your circumstances.

After marriage, life gets busy. You should make sure, however that you are not too busy to take action now to assure a financially-secure future for yourself or your spouse years down the road. Life is uncertain but you can help take the uncertainty out of your financial future by making wise choices now.

Call us at (812) 971-8239 and ask for Amberly Dawn Mongold. If you are in the neighborhood, we welcome you and your spouse to stop by our office at 880 Sycamore St,Rockport,IN,47635. It may be the most important date of your life.


LAW-0247AO (05/18)

Business Insurance

When unexpected problems arise in the course of doing business, you need to have someone you can depend on. The Nationwide Insurance: Affinity Insurance Group LLC team has been helping Irwin business owners with their insurance concerns for many years. From assisting new business owners with a selection of their first policy to providing improved coverage for organizations growing to new heights, we can help our customers access great coverage at every stage. We know that insurance is personal, so we offer customized coverage options that more precisely address the concerns affecting your organization. This is a great way to obtain coverage that works hard for you.

We work with Nationwide to provide a better selection of coverage solutions to customers looking for business insurance policies. With options such as a businessowners policy (BOP) that includes general liability and commercial property, we are better able to offer the kind of coverage that modern organizations are most interested in. Your insurance policy is going to be working around the clock to protect your interests, and personalizing your policy with the help of Nationwide Insurance: Affinity Insurance Group LLC agents will make sure that this important protection is operating correctly.

Companies in the midst of big changes may also need their business insurance policies revised. If your company is facing restructuring, relocating, or other upheavals, then this is a good time to reevaluate your coverage needs. Call (812) 971-8239 today to speak with Amberly Dawn Mongold or another member of our team. Our 880 Sycamore St office is here to help business owners serving every industry. Discover improved coverage solutions through Nationwide and Nationwide Insurance: Affinity Insurance Group LLC.

Nationwide offers small business resources to help you strengthen your business, such as financial calculators and information and articles on marketing and cash flow management. Learn more at the

Business Solutions Center

.
The Affinity Insurance Group LLC also offers products in IL, IN, TN, KY. Please call for information on products in those states.
Learning Center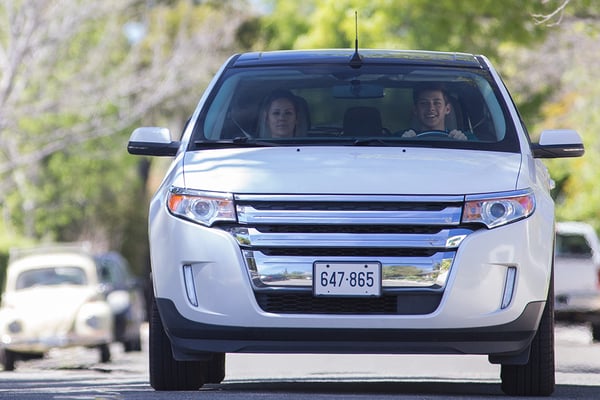 How does gap insurance work?
Discover what gap insurance does and how this auto policy can help you.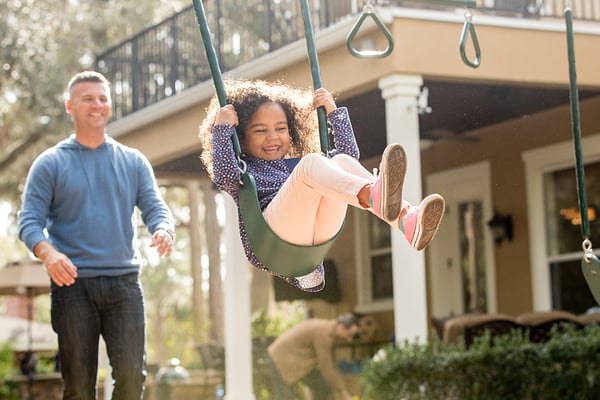 Are hazard and homeowners insurance the same?
Take a look at what make up the differences between hazard insurance and homeowners insurance.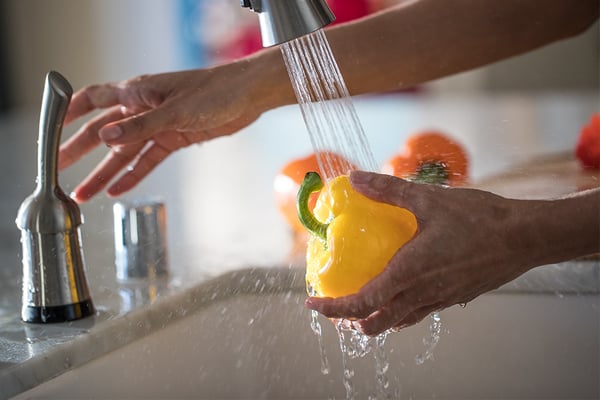 Discover what factors impact the cost of utilities
There are many different factors that can influence the amount of money you spend on utilities
Nationwide mobile app
On-the-go access
Pay your bill

View insurance cards without logging in

View your policies

Start an auto claim