Ahrens Insurance Agency
Send Ahrens Insurance Agency an Email
Visit Agency Website
Our Insurance Products
Auto Insurance

Understanding your insurance coverage should never involve having to learn a new language. That's why Barbara Ann Poliquin and Ahrens Insurance Agency are proud to be working with Nationwide to provide robust, easily customizable policies explained in language that is easy to follow. We understand that our members are not insurance experts, and that's why they come to us. We work hard to make sure every new policyholder understands their terms, exclusions, and limits so they get the coverage they need to drive with peace of mind in Ocala.

This starts by building a policy, and for auto insurance that usually means starting with liability coverage. The best balance of coverage here respects state minimums and goes beyond them when necessary to meet your individual needs. The next step is to look into collision and comprehensive coverage, and to set appropriate deductibles and optional features that go with each one. Discounts are also available for drivers who qualify with the right safety features installed and safe driving records.

Get the coverage you need in language that makes it easy to understand. Call (352) 368-7090 to get started with quotes or questions, or to schedule an in-person appointment for your consultation. In-person meetings are held in our office at 507 NE 36th Ave.

Homeowners Insurance

Modern home insurance coverage is not one-size-fits-all, but is instead based on the unique aspects of your home and living in Ocala. Some physical components to consider when covering your home are detached additions, like pools and sheds.

Another aspect of home insurance is covering the belongings on the inside, the ones that are most valuable or the most important to you. For expensive works of art, antiques or jewelry, there is our Valuables Plus® coverage. If the unforeseen does happen, you can be covered with our Brand New Belongings® program which aids in the repair or replacement of your covered belongings. Whether you're covering priceless memories or expensive boutique items, Barbara Ann Poliquin and all our other local agents want to make sure you get the best coverage possible.

The sheer number of coverage options and discounts can seem overwhelming, but not when you have Ahrens Insurance Agency to explain every step along the way. We're located at 507 NE 36th Ave, but you can also call us at (352) 368-7090 to schedule an appointment or just ask questions.

Life Insurance

If you have children, a spouse or anyone in your life who depends upon you financially, you need life insurance. The same holds true if you depend upon someone else financially. Life is unpredictable but it is within your power to minimize or even eliminate the financial impact of unexpected life events.

We at Ahrens Insurance Agency are here to help people like you in the Ocala area. We are here to answer your questions and make life insurance understandable. We will explain term versus permanent insurance and we will outline the types of life insurance that may be best for you.

When determining the amount of coverage you need, you should consider both your present and future circumstances. What are your current financial needs and what do you expect to be the future financial needs for your family?

You should factor in your current age, income and debts and the likely financial impact of lost income. You should also consider final expenses as well as future educational needs for your children and even for yourself or your spouse. If you are a one-income household, you should be sure to purchase a policy that will cover that income in its entirety if lost.

Life gets hectic; make sure you are not too busy to take care of yourself and your family. Call us now at (352) 368-7090 and ask for Barbara Ann Poliquin. We are located at 507 NE 36th Ave,Ocala,FL,34470 and you are welcome to stop in any time. Let us help you find the right policy to assure your family's financial security.


LAW-0248AO (05/18)

Business Insurance

Whether your Ocala company is looking for liability, property, or more specialized commercial insurance, the Nationwide Insurance: Ahrens Insurance Agency can help better manage your company's risk. We have insurance expertise in major industries like retail and construction, as well as more niche industries like golf courses and beauty salons.

We also offer several types of employee insurance, including many that go above and beyond state-required coverage like workers compensation. What if someone blows out a knee at the company softball game, for example? Let one of the experts at Nationwide Insurance: Ahrens Insurance Agency explain to you the advantages of Nationwide's GrouProtector℠ coverage. Meanwhile, the On Your Side® Review is a great way to keep your company up-to-date with the latest changes to state laws and local markets.

With a business owner's policy and flexible billing options, we can readily develop an insurance solution that's customized for your Ocala business. For a policy that leaves no coverage gaps and a payment schedule that makes sense for your business' day-to-day, don't hesitate to contact us. Barbara Ann Poliquin or one of our other knowledgeable agents can help protect your business from coverable losses. Give us a call at (352) 368-7090. You can also schedule an appointment with our 507 NE 36th Ave office.

Nationwide offers small business resources to help you strengthen your business, such as financial calculators and information and articles on marketing and cash flow management. Learn more at the

Business Solutions Center

.
The Ahrens Insurance Agency also offers products in FL. Please call for information on products in those states.
Learning Center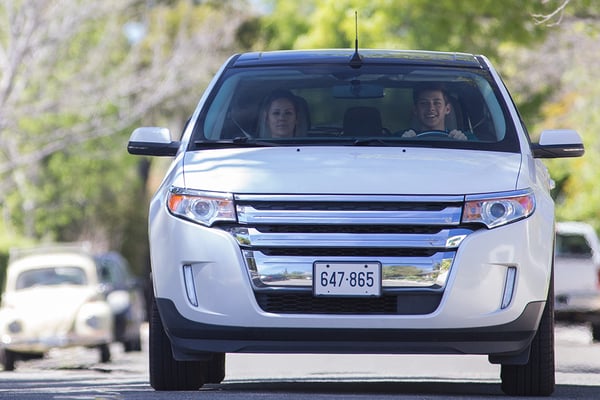 How does gap insurance work?
Discover what gap insurance does and how this auto policy can help you.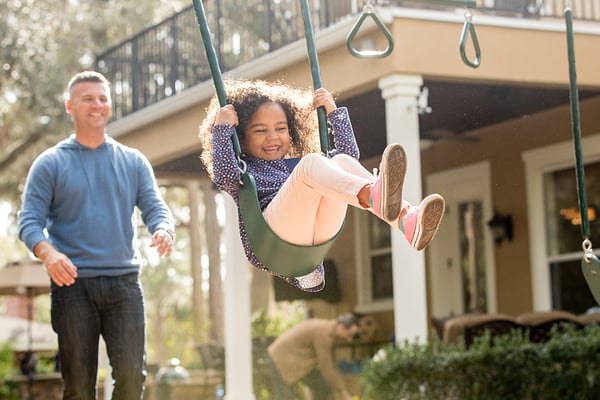 Are hazard and homeowners insurance the same?
Take a look at what make up the differences between hazard insurance and homeowners insurance.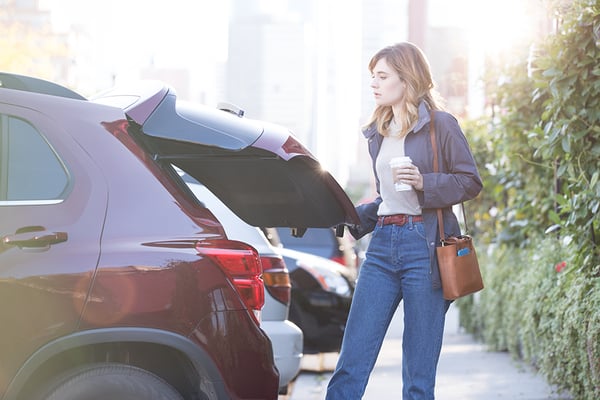 Comprehensive vs. collision insurance
Understand the differences between these two common types of auto insurance.
Nationwide mobile app
On-the-go access
Pay your bill

View insurance cards without logging in

View your policies

Start an auto claim