Arc 23 Insurance Services
Send Arc 23 Insurance Services an Email
Visit Agency Website
Our Insurance Products
Auto Insurance

Understanding your insurance coverage should never involve having to learn a new language. That's why Aaron Daniel Rosen and Arc 23 Insurance Services are proud to be working with Nationwide to provide robust, easily customizable policies explained in language that is easy to follow. We understand that our members are not insurance experts, and that's why they come to us. We work hard to make sure every new policyholder understands their terms, exclusions, and limits so they get the coverage they need to drive with peace of mind in Mission Viejo.

This starts by building a policy, and for auto insurance that usually means starting with liability coverage. The best balance of coverage here respects state minimums and goes beyond them when necessary to meet your individual needs. The next step is to look into collision and comprehensive coverage, and to set appropriate deductibles and optional features that go with each one. Discounts are also available for drivers who qualify with the right safety features installed and safe driving records.

Get the coverage you need in language that makes it easy to understand. Call (949) 484-7500 to get started with quotes or questions, or to schedule an in-person appointment for your consultation. In-person meetings are held in our office at 26861 Trabuco Rd.

Homeowners Insurance

Although you don't expect it, you know that a natural disaster can happen or that a break-in might occur, resulting in a loss of valuables or damage to your home. There are even emergencies that arise from installing a pool system or living in different areas. Having a good home insurance policy in place will go a long way toward providing the kind of reassurance you need to get through a rough time, making any claims process stress free and easy. You can rely on the professionals at Arc 23 Insurance Services to put together a policy that will afford protection for your home, your possessions, and your family.

We have teamed up with Nationwide to offer a wide range of home insurance options and to make it easy for you to obtain a quote. Perhaps you have freestanding structures such as a garage, a pool house, or a gazebo that need to be added to your home insurance policy. You also may want contents coverage for your furniture or clothing. You should consider the value of having a personal umbrella policy that provides higher amounts of coverage for bodily injury and property damage to others to bring peace of mind all year round.

We also provide an excellent claims service to help you get back to normal following a loss, and our discount program is available to save you even more. To learn about our policies, just call Aaron Daniel Rosen at (949) 484-7500, or drop by our office at 26861 Trabuco Rd.

Life Insurance

When you're ready to purchase life insurance, it helps if you start off by choosing a good life insurance agent in Mission Viejo. Whether you already have a policy and are looking to update coverage for yourself or you're ready to start a family and want to learn coverage options, you'll need an agent that is as good as the insurer they represent. At Arc 23 Insurance Services, our agents work hard to provide customers with the service and coverage options they need to strengthen their families' financial security and help them enjoy peace of mind.

There are many types of life insurance for you to consider as you determine what your financial security needs are. A good agent's assistance is invaluable. They can help you understand confusing industry jargon. They can also educate you about different coverage options to enable you to make well-informed decisions that provide your family with enough death benefit to keep them financially comfortable in the event of your untimely death. Think about if you live longer than expected. As you grow older, you and your family's financial needs will change, especially if you require long-term care. Do not leave anything to chance and unexpected circumstance. Think about your current financial obligations, how much you can afford for premiums and future financial goals.

If you're not sure how to get the coverage you need or are not sure if your current policy is enough, feel free to stop by 26861 Trabuco Rd,Mission Viejo,CA,92691 to speak with Aaron Daniel Rosen. You can also contact them directly by dialing (949) 484-7500.


LAW-0243AO (05/18)

Business Insurance

As new Mission Viejo businesses prepare to take their place in the greater economic world, many new business owners are going to be thinking about insurance. What should a good business insurance policy contain? What lines of coverage are most appropriate for a business serving a particular population or industry? How can you be sure that a policy is going to work hard to serve your interests as a business owner? Getting direct, honest answers from an expert is easy. Just contact Nationwide Insurance: Arc 23 Insurance Services. Our team is here to help business owners select the exceptional Nationwide coverage that is going to give them the strongest start in this new stage of life. Nationwide provides outstanding customer service so you are never alone.

There are many uncertainties when it comes to owning and operating a business, so why not let your business insurance take some of the burden? Good coverage is going to provide peace of mind as you prepare to open for business. Even as your business grows and thrives, this coverage is going to continue offering the support required for expanding operations. In a sense, the right insurance policy is going to help bring about future success through present security.

Aaron Daniel Rosen can tell you more about Nationwide insurance options, and can customize a policy to suit the needs of your organization. Call Nationwide Insurance: Arc 23 Insurance Services today at (949) 484-7500 or visit our office at 26861 Trabuco Rd.

Nationwide offers small business resources to help you strengthen your business, such as financial calculators and information and articles on marketing and cash flow management. Learn more at the

Business Solutions Center

.
The Arc 23 Insurance Services also offers products in CA, NV. Please call for information on products in those states.
Learning Center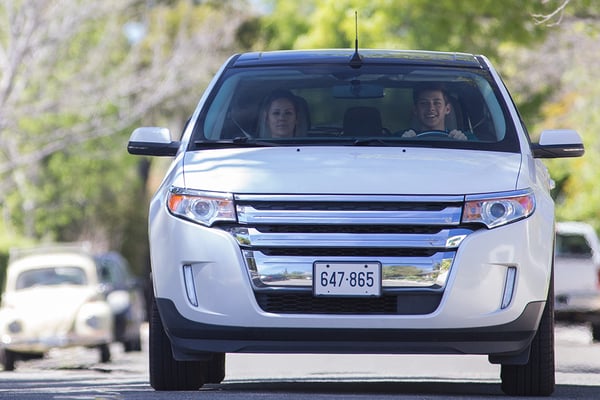 How does gap insurance work?
Discover what gap insurance does and how this auto policy can help you.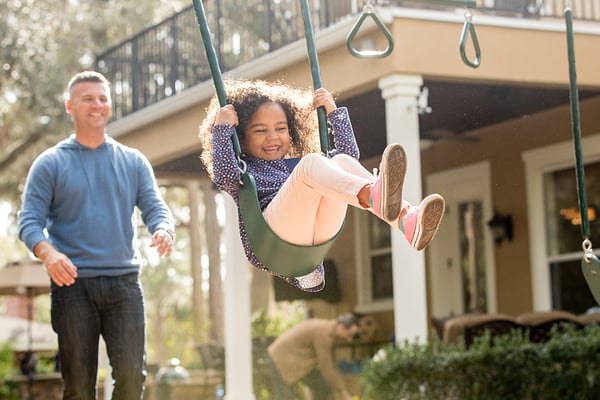 Are hazard and homeowners insurance the same?
Take a look at what make up the differences between hazard insurance and homeowners insurance.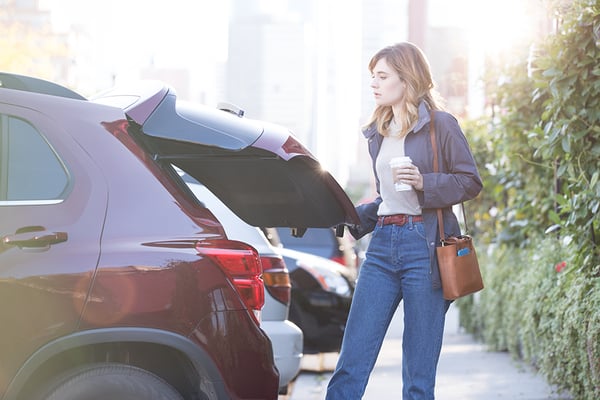 Comprehensive vs. collision insurance
Understand the differences between these two common types of auto insurance.
Nationwide mobile app
On-the-go access
Pay your bill

View insurance cards without logging in

View your policies

Start an auto claim