Our Insurance Products
Auto Insurance

In a world that is filled with uncertainties, driving your vehicle without the right level of coverage can be life-altering. In order for you to overcome situations that result in your vehicle being compromised, you need the assistance of an insurer that has its members best interests in mind. With Nationwide, it is possible for you to regain control of your life and move forward with as little financial inconvenience as possible, because we work with you up front to understand your needs.

At Arthur J Gallagher & Co in Visalia, we know that the best way to serve you is to provide you with a wide range of coverage options from an insurer that has an excellent reputation for protecting its members. With a track record that exemplifies excellence, Nationwide is an insurer you know you can depend on to get you through the tough times when all else fails.

Part of preparing for the future is preparing for the unexpected. Make sure you, your loved ones, and your vehicles are fully protected. You should have a good policy that provides you with protection that is customized to your needs and circumstances. If you are ready to upgrade your insurance and enhance your relationship with an insurer that genuinely cares, contact Arthur J Gallagher & Co at . You can also stop by our local office at 500 N Santa Fe St to learn more about what we have to offer.

Homeowners Insurance

If you are currently in the market for new home insurance protection in Visalia, then now is the time to get in touch with the agents at Arthur J Gallagher & Co. There are numerous factors that can have a significant bearing on the kind of coverage you should be seeking, including the cost to rebuild your home and other structures on your property. We can help you find the coverage solutions that are best suited to your needs. For instance, the Brand New Belongings® option may help to replace or repair covered items.

Together with the help of Nationwide, Arthur J Gallagher & Co can provide you with some of the best insurance solutions available. For example, should an incident occur, eliminate the stress of sorting through all of the information on your own by allowing us to assist you. This way, if you come home to find that your house has been burglarized, you can at least be confident that your covered losses will be handled as you forge ahead on the path to recovery. For homes that are exposed to destructive weather, we have the means to get you covered there as well.

For straightforward solutions to your home insurance needs in Visalia, don't hesitate to visit with the agents in our office at 500 N Santa Fe St. Alternatively, we also conduct consultations and assist with purchases over the phone at .

Life Insurance

If you have children, a spouse or anyone in your life who depends upon you financially, you need life insurance. The same holds true if you depend upon someone else financially. Life is unpredictable but it is within your power to minimize or even eliminate the financial impact of unexpected life events.

We at Arthur J Gallagher & Co are here to help people like you in the Visalia area. We are here to answer your questions and make life insurance understandable. We will explain term versus permanent insurance and we will outline the types of life insurance that may be best for you.

When determining the amount of coverage you need, you should consider both your present and future circumstances. What are your current financial needs and what do you expect to be the future financial needs for your family?

You should factor in your current age, income and debts and the likely financial impact of lost income. You should also consider final expenses as well as future educational needs for your children and even for yourself or your spouse. If you are a one-income household, you should be sure to purchase a policy that will cover that income in its entirety if lost.

Life gets hectic; make sure you are not too busy to take care of yourself and your family. Call Arthur J Gallagher & Co at . We are located at 500 N Santa Fe St. Let us help you find the right policy to assure your family's financial security.


LAW-0248AO (05/18)

Business Insurance

Beyond general liability and asset protection, let Arthur J Gallagher & Co help customize coverage for the industry in which your company operates. Our agents have the expertise and Nationwide product offerings to cover everything from golf courses to medical clinics, from wholesalers and industrial contractors, along with the retail and food service that populate the commercial districts of Visalia. And this is just the beginning of the versatile and personalized business insurance solutions available from Nationwide and Arthur J Gallagher & Co.

Learn how to protect your employees with worker's compensation and employee benefits. Learn how to protect the business from damages like fraud, theft and forgery. Arthur J Gallagher & Co can also make things a little easier on the company budget and the ownership's precious time. Flexible billing and payment options allow us to further match the policy to the company's priorities.

Give Arthur J Gallagher & Co a call at , and let's talk about how we can better manage your company's risk. We can iron out the details on the phone, or we can set up a time to talk in person. Our office is located at 500 N Santa Fe St.

Nationwide offers small business resources to help you strengthen your business, such as financial calculators and information and articles on marketing and cash flow management. Learn more at the Business Solutions Center.
The Arthur J Gallagher & Co also offers products in AL, AZ, AR, CA, CO, CT, DE, DC, FL, GA, ID, IL, IN, IA, KS, LA, ME, MD, MI, MN, MS, MO, MT, NE, NV, NH, NM, NY, NC, ND, OH, OK, OR, PA, RI, SC, SD, TN, TX, UT, VT, VA, WA, WV, WI, WY, KY, NJ. Please call for information on products in those states.
About Arthur J Gallagher & Co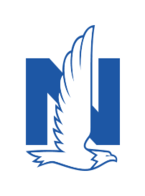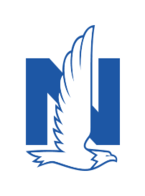 Click to visit page of this location


Average customer rating for Arthur J Gallagher & Co
Nationwide mobile app
On-the-go access
Pay your bill

View insurance cards without logging in

View your policies

Start an auto claim