Our Insurance Products
Auto Insurance

Understanding your insurance coverage should never involve having to learn a new language. That's why Arthur J Gallagher Risk Mgmt is proud to be working with Nationwide to provide robust, easily customizable policies explained in language that is easy to follow. We understand that our members are not insurance experts, and that's why they come to us. We work hard to make sure every new policyholder understands their terms, exclusions, and limits so they get the coverage they need to drive with peace of mind in Visalia.

This starts by building a policy, and for auto insurance that usually means starting with liability coverage. The best balance of coverage here respects state minimums and goes beyond them when necessary to meet your individual needs. The next step is to look into collision and comprehensive coverage, and to set appropriate deductibles and optional features that go with each one. Discounts are also available for drivers who qualify with the right safety features installed and safe driving records.

Get the coverage you need in language that makes it easy to understand. Call to get started with quotes or questions, or to schedule an in-person appointment for your consultation. In-person meetings are held in our office at 500 N Santa Fe St.

Homeowners Insurance

Every homeowner in Visalia deserves to have the right kind of insurance coverage. These valuable policies provide peace of mind and valuable forms of protection for as long as you own your home. In the midst of all the unexpected things that can happen to a home, it is good to know that our Arthur J Gallagher Risk Mgmt team are working hard to help you. By providing exceptional Nationwide coverage customized to the individual needs of homeowners like you, we can help ensure that your insurance is doing more to protect you.

Personalized insurance solutions take into consideration the distinctive qualities of your home and property. Homeowners policies designed to suit everyone might leave out important property features, such as free-standing garages, that are unique to your situation. Arthur J Gallagher Risk Mgmt can provide a fresh look at your existing coverage and your current coverage needs. This is a great way to make sure that you are not overpaying for insurance features that you do not need while still making sure that your entire home and property are receiving the right kind of protection.

Helping people get more from their insurance is part of what we do. We are proud to be part of the Nationwide family of insurers. Filing claims and learning about your coverage is easier than ever thanks to Nationwide's extensive network or friendly agents. Visalia homeowners and prospective homeowners can visit our office at 500 N Santa Fe St or speak with an agent by calling .

Life Insurance

Getting married, purchasing a new home, or starting a family are all exciting experiences. However, these life events often mean bigger financial obligations. Your increased financial obligations can be a good impetus to taking the necessary step to assure your family's financial security. Your home is a place of security and pride; be sure to protect your standard of living.

We at Arthur J Gallagher Risk Mgmt proudly work with residents in the Visalia area. We want to make sure you have the type and amount of coverage you need so that you and your family are prepared for any eventuality. We will explain in understandable language term versus permanent insurance and we will discuss the types of life insurance that can best fit your needs.

The amount of coverage your family needs is largely determined by factors such as age, income, debt, number of dependents, long-term educational needs, monthly expenses, long-term goals and desired length of coverage. We will explain in easily-understandable terms whole life insurance and universal life insurance and why you may want permanent insurance.

As you enjoy the now, don't forget to protect your family's future. Life insurance gives you the peace of mind that comes with preparing for life's uncertainties. Call Arthur J Gallagher Risk Mgmt at . We can assess your coverage needs and answer all your questions. If you are in the neighborhood, stop by any time. We are located at 500 N Santa Fe St. We look forward to seeing you.


LAW-0246AO (05/18)

Business Insurance

The business you own is something you wake up thinking about, and the issues of the day linger in your mind way past closing time. Whether your business is properly insured may be one of those issues, and if so, we'd like to help. Arthur J Gallagher Risk Mgmt works with Nationwide to offer you insurance coverage to put your mind at ease. There are many different options, and we can combine those that are the most appropriate for your specific kind of business so that you will be covered for potential problems that are of the most concern to you.

A business owner's policy, also known as a BOP, might be the perfect solution for coverage. If you have fewer than 100 employees and less than $5 million in annual sales plus property or equipment you want to protect, a BOP is worth exploring. To begin with, you'll be covered for property damage and general liability. It might be wise to add crime insurance to protect your business against fraud or theft, and equipment breakdown insurance which covers mechanical and electrical equipment as well as your computers. Speaking of computers, you might also want to add cyber liability insurance, which is great to have if someone hacks your computers and your electronic data is compromised.

We know how hard you work to keep your customers happy and your company running on an even keel. When you're ready to talk about insurance protection, just give Arthur J Gallagher Risk Mgmt a call at , or stop by our 500 N Santa Fe St office in Visalia. Having comprehensive coverage for your business will mean one less thing you have to think about when you wake up in the morning.

Nationwide offers small business resources to help you strengthen your business, such as financial calculators and information and articles on marketing and cash flow management. Learn more at the Business Solutions Center.
The Arthur J Gallagher Risk Mgmt also offers products in AL, AZ, AR, CA, CO, CT, DE, DC, FL, GA, ID, IL, IN, KS, LA, ME, MD, MI, MN, MS, MO, MT, NE, NV, NH, NM, NY, NC, ND, OH, OK, OR, PA, SC, SD, TN, TX, UT, VT, VA, WA, WV, WY, KY, NJ. Please call for information on products in those states.
About Arthur J Gallagher Risk Mgmt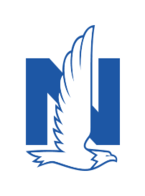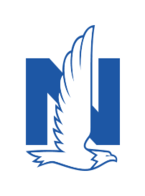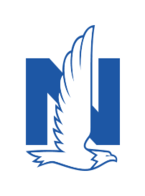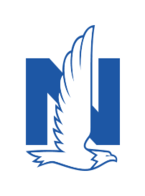 Click to visit page of this location


Average customer rating for Arthur J Gallagher Risk Mgmt
Nationwide mobile app
On-the-go access
Pay your bill

View insurance cards without logging in

View your policies

Start an auto claim