Bancorp Insurance
Send Bancorp Insurance an Email
Our Insurance Products
Auto Insurance

After devoting a great deal of time and energy to choosing your vehicle, make sure to get the right protection when insuring your vehicle. Cynthia Ann Poore specializes in making it easy for La Pine drivers to protect one of their largest investments with insurance, which is why we're working with Nationwide to give each of our members true peace of mind when they're behind the wheel and even when they're not.

Even if this isn't your first time getting insurance, the number of options you have to choose from can be overwhelming. At Bancorp Insurance, we not only provide you with the basic types of auto insurance that nearly every driver needs, but we go the extra mile to make sure you have the exact level of liability, personal injury protection, comprehensive, collision, and under/uninsured motorist coverage you require. This way, you aren't paying for more protection than you truly need. We can also work with you to assess whether additional drivers or a family member should be added to your insurance protection in order that everyone benefits from an airtight plan. Once you have your plan in place, we hope you'll sit down with us to discuss any major changes that have taken place in your life, such as moving, driving more or less, adding new features to your insured vehicle, or changing jobs. All of these factors can have an impact on your protection, and we always want to make sure that protection is up-to-date.

Once you're ready to discuss your auto insurance needs with an agent and agency who care, we hope you'll give us a call at (541) 782-2281. You're also more than welcome to visit us at 51477 Highway 97.

Homeowners Insurance

Have you recently renovated part of your home or garage? Have you invested in new landscaping, a swimming pool, or other outdoor features? If there have been big changes made to your La Pine home or property, then it might be time to take a closer look at your current home insurance policy. The policy you bought upon originally taking ownership of your house may not provide the right kind of coverage now that major changes have taken place. Even if only small changes have been made, reviewing your home insurance policy from time to time can be a good idea. Cynthia Ann Poore has helped La Pine homeowners discover improved coverage solutions with the help of Nationwide's extensive selection of insurance products.

Personalized insurance solutions are those that most closely reflect the concerns of homeowners. We work closely with our customers to better understand their individual needs. As a leader in home insurance, Bancorp Insurance can find a coverage solution that best fits you and your home.

As a member, you'll find Nationwide's network of agents and service associates make filing a claim simple; contact an associate with questions or concerns at any time. To re-evaluate your current home insurance coverage, or to explore what other options might be available, please visit Bancorp Insurance at 51477 Highway 97. You can also reach our associates by calling (541) 782-2281. Make this year the time that you finally take charge of your insurance; we can provide the right assistance at every stage.

Life Insurance

When you're ready to purchase life insurance, it helps if you start off by choosing a good life insurance agent in La Pine. Whether you already have a policy and are looking to update coverage for yourself or you're ready to start a family and want to learn coverage options, you'll need an agent that is as good as the insurer they represent. At Bancorp Insurance, our agents work hard to provide customers with the service and coverage options they need to strengthen their families' financial security and help them enjoy peace of mind.

There are many types of life insurance for you to consider as you determine what your financial security needs are. A good agent's assistance is invaluable. They can help you understand confusing industry jargon. They can also educate you about different coverage options to enable you to make well-informed decisions that provide your family with enough death benefit to keep them financially comfortable in the event of your untimely death. Think about if you live longer than expected. As you grow older, you and your family's financial needs will change, especially if you require long-term care. Do not leave anything to chance and unexpected circumstance. Think about your current financial obligations, how much you can afford for premiums and future financial goals.

If you're not sure how to get the coverage you need or are not sure if your current policy is enough, feel free to stop by 51477 Highway 97,La Pine,OR,97739 to speak with Cynthia Ann Poore. You can also contact them directly by dialing (541) 782-2281.


LAW-0243AO (05/18)

Business Insurance

Small business owners have a lot on their mind. In addition to preparing for each day's operations, they have to think about the unexpected circumstances that might arise. Even the best planner cannot foresee everything that a business might encounter within a single day of operation, let alone several years. This is where Nationwide and Nationwide Insurance: Bancorp Insurance step in. Choosing an agency connected with Nationwide's comprehensive network of agents and service providers gives business owners access to the resources required to plan for tomorrow. Cynthia Ann Poore and the rest of our team are here to help you prepare for the challenges your business may face.

In many ways, running a successful business can depend on making the right choices at the right time. Selecting a good business insurance policy early in your company's life helps make sure that coverage goes to work as soon as you do and continues providing protection each and every day. Our team has helped business owners secure ongoing insurance coverage for small businesses and growing organizations alike. Getting the right kind of protection today will help your company function smoothly.

As a company grows, its insurance needs may change. If you have concerns about the nature of your coverage, come in and speak with Cynthia Ann Poore or call (541) 782-2281. Our offices are located at 51477 Highway 97.

Nationwide offers small business resources to help you strengthen your business, such as financial calculators and information and articles on marketing and cash flow management. Learn more at the

Business Solutions Center

.
The Bancorp Insurance also offers products in AZ, CA, CO, ID, MT, NV, ND, OR, TX, UT, WA, WY. Please call for information on products in those states.
Learning Center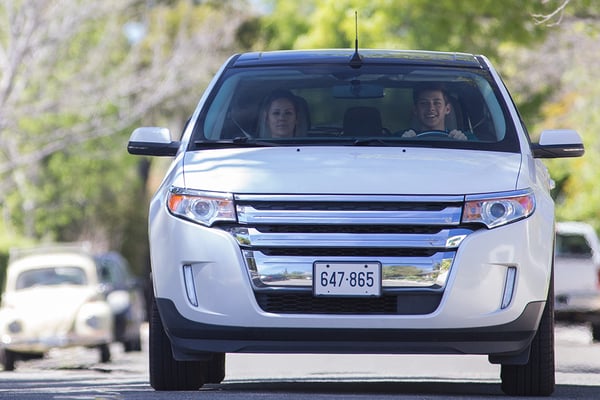 How does gap insurance work?
Discover what gap insurance does and how this auto policy can help you.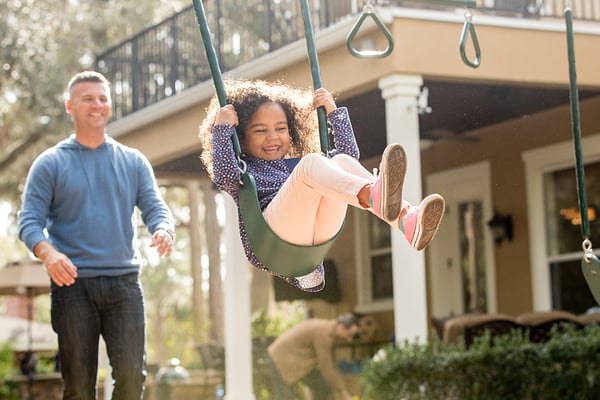 Are hazard and homeowners insurance the same?
Take a look at what make up the differences between hazard insurance and homeowners insurance.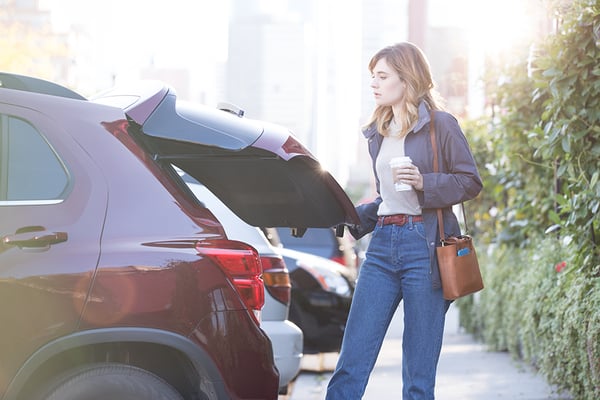 Comprehensive vs. collision insurance
Understand the differences between these two common types of auto insurance.
Nationwide mobile app
On-the-go access
Pay your bill

View insurance cards without logging in

View your policies

Start an auto claim