Barker Insurance LLC
Send Barker Insurance LLC an Email
Visit Agency Website
Our Insurance Products
Auto Insurance

Get better auto insurance coverage with Barker Insurance LLC. Our knowledgeable, friendly agents are ready to answer your questions, search for gaps in coverage and help tailor a policy for your Elkton household.

To deliver these types of personalized policy solutions, Barker Insurance LLC has teamed up with Nationwide. Nationwide has the policy discounts, coverage programs and claims service needed to serve the personal priorities of different Elkton drivers. Maybe it's a family plan with a teen driver. Maybe it's additional motorist services like rental reimbursement, towing and labor or roadside assistance. Maybe it's coverage for an everyday car as well as a motorcycle, RV or some other specialty vehicle.

Let Barker Insurance LLC explain exclusive programs and services available from Nationwide. The Vanishing Deductible® program is a great way to reward yourself for each year of claims-free driving, while the On Your Side® Claims Service offers extra peace of mind when you need it most. You'll have a choice of qualified auto repair shops in and around the Elkton area, as well as a secure way to monitor the repairs.

Give Barker Insurance LLC a call at (410) 620-4663 to shop for an auto insurance policy with speed and confidence. You can also set up a time to talk in person. Our office is located at 101 South St.

Homeowners Insurance

Your home is probably your largest investment, so you want to be sure you have good insurance to cover everything from pool systems and clothing to roofs and a range of appliances. When you turn to Barker Insurance LLC, you will receive outstanding insurance coverage that begins with a review of your needs. Many unexpected events can be covered: damage from the elements, theft, personal injury to others and much more. We will design a policy that is tailored specifically to your situation, one that affords your home and family top-notch protection, and you'll be delighted to discover how easy it is.

We are proud to partner with Nationwide to provide many types of home insurance, including coverage for structures that are not attached to your house such as a gazebo or garage, furniture and clothing, loss due to sewer backup, damage caused to built-in appliances and other kinds of specialty protection. Whatever you need, we will make your coverage experience hassle free.

We also want to ensure that your policy remains in step with the changes in your life. For this reason, we offer periodic On Your Side® reviews to update your policy. At your convenience, just call at (410) 620-4663 who will be happy to tell you more about how to safeguard your largest investment. You can also stop by our Elkton office at 101 South St. We are looking forward to meeting with you, and we'll be happy to answer any questions you may have about great insurance coverage for your home.

Life Insurance

Getting married, purchasing a new home, or starting a family are all exciting experiences. However, these life events often mean bigger financial obligations. Your increased financial obligations can be a good impetus to taking the necessary step to assure your family's financial security. Your home is a place of security and pride; be sure to protect your standard of living.

We at Barker Insurance LLC proudly work with residents in the Elkton area. We want to make sure you have the type and amount of coverage you need so that you and your family are prepared for any eventuality. We will explain in understandable language term versus permanent insurance and we will discuss the types of life insurance that can best fit your needs.

The amount of coverage your family needs is largely determined by factors such as age, income, debt, number of dependents, long-term educational needs, monthly expenses, long-term goals and desired length of coverage. We will explain in easily-understandable terms whole life insurance and universal life insurance and why you may want permanent insurance.

As you enjoy the now, don't forget to protect your family's future. Life insurance gives you the peace of mind that comes with preparing for life's uncertainties. Call (410) 620-4663 and ask to speak to . We can assess your coverage needs and answer all your questions. If you are in the neighborhood, stop by any time. We are located at 101 South St,Elkton,MD,21921. We look forward to seeing you.


LAW-0246AO (05/18)

Business Insurance

Even if you're opening a new business and money is tight, having some type of business insurance is crucial. Barker Insurance LLC in Elkton offers a variety of protective solutions such as property insurance, general liability, and commercial auto. While a basic plan may cover you for awhile, we will review your business needs on a regular basis and make recommendations as you expand and add on employees. Some supplemental options that you may be interested in as your company grows include workers compensation, cyber liability, business income coverage in case of an interruption, accounts receivable, equipment breakdown, and protection against theft, forgery, and fraud.

We pride ourselves in offering customizable policies to fit every business's needs, which is why we will ask you a number of different questions. will discuss the location of your business, how you operate your company, if you have any employees, the stability of your business, and what you expect for future revenues. Depending on your particular situation, you may also be asked about contractual agreements, specific employee information, prior loss details, and building details. Our goal is to make sure you are properly protected against loss without adding a financial strain to your bottom line.

Insurance lingo can be a bit confusing, so we will always go over your policy and make sure that you understand what everything means and exactly what is covered if you need to file a claim. You can make an appointment in our office, which is located at 101 South St, or you can speak with us over the phone at (410) 620-4663.

Nationwide offers small business resources to help you strengthen your business, such as financial calculators and information and articles on marketing and cash flow management. Learn more at the

Business Solutions Center

.
The Barker Insurance LLC also offers products in DE, MD, PA. Please call for information on products in those states.
Learning Center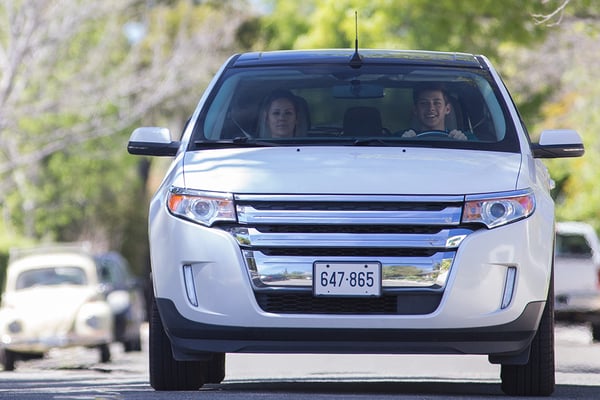 How does gap insurance work?
Discover what gap insurance does and how this auto policy can help you.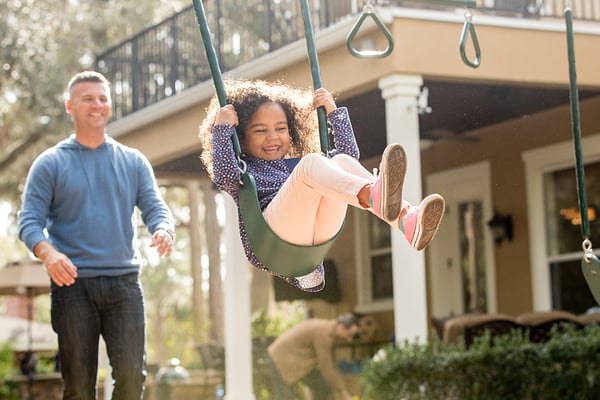 Are hazard and homeowners insurance the same?
Take a look at what make up the differences between hazard insurance and homeowners insurance.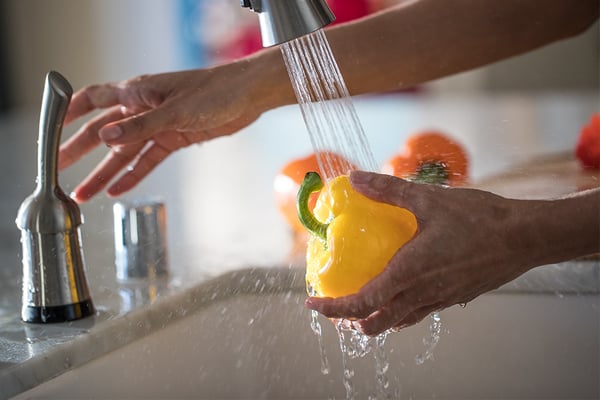 Discover what factors impact the cost of utilities
There are many different factors that can influence the amount of money you spend on utilities
Nationwide mobile app
On-the-go access
Pay your bill

View insurance cards without logging in

View your policies

Start an auto claim