Beissel & Cobb Insurance Services
Send Beissel & Cobb Insurance Services an Email
Visit Agency Website
Our Insurance Products
Auto Insurance

Insurance is designed to give you the peace of mind you need to enjoy your assets without worry, and auto insurance should be no different. That's why Alan Lee Cobb works with you to build a personalized insurance plan, so members can be sure they are getting the policy that fits their driving style, vehicle value, and level of activity on the roads of Tustin.

Knowing whether or not your vehicle would benefit from comprehensive coverage, which takes care of incidents that happen when it is not being driven, means knowing where it fits into your portfolio of assets, what your budget looks like, and how it is likely to affect your resale value Beissel & Cobb Insurance Services understands this. That's why options are available that include basic liability protection, collision coverage, or multiple tiers of comprehensive protection, so you have what you need. That's also why we offer Nationwide policies, which have a variety of discount options for drivers based on the safety features on their vehicle and their driving records.

If you have questions about auto insurance policies for your vehicle, or if you want to make a purchase over the phone, get in touch with Alan Lee Cobb at (877) 222-6710. You can also make an appointment for a face to face meeting at our offices at 13732 Newport Ave.

Homeowners Insurance

Let Beissel & Cobb Insurance Services explain the policy choices needed to personalize a policy solution for any Tustin household. Our agents are ready to go through and explain the details of various coverage options. Tustin homeowners can quickly and clearly understand what's at stake when making their policy choices with Beissel & Cobb Insurance Services.

More than just the versatile products, Beissel & Cobb Insurance Services knows the value of Nationwide's prices and services. Competitive rates and widely available discounts ensure affordable coverage for the homeowners who come to us for a policy. Plus, the renowned On Your Side® Claims Service offers immediate guidance on securing shelter, making temporary repairs and preventing further damage, as well as help on completing the claims process.

Whether it's a 92780 home near our local office or a residential property throughout the city, the experts at Beissel & Cobb Insurance Services understand local risks right down to the exact block where the home is located. Let us make sure one of the most important investments you'll ever make doesn't go a single day without coverage. Talk to Alan Lee Cobb or one of our other friendly, knowledgeable agents by calling (877) 222-6710. For those who wish to discuss their coverage in person, our office is located at 13732 Newport Ave.

Life Insurance

When you're ready to purchase life insurance, it helps if you start off by choosing a good life insurance agent in Tustin. Whether you already have a policy and are looking to update coverage for yourself or you're ready to start a family and want to learn coverage options, you'll need an agent that is as good as the insurer they represent. At Beissel & Cobb Insurance Services, our agents work hard to provide customers with the service and coverage options they need to strengthen their families' financial security and help them enjoy peace of mind.

There are many types of life insurance for you to consider as you determine what your financial security needs are. A good agent's assistance is invaluable. They can help you understand confusing industry jargon. They can also educate you about different coverage options to enable you to make well-informed decisions that provide your family with enough death benefit to keep them financially comfortable in the event of your untimely death. Think about if you live longer than expected. As you grow older, you and your family's financial needs will change, especially if you require long-term care. Do not leave anything to chance and unexpected circumstance. Think about your current financial obligations, how much you can afford for premiums and future financial goals.

If you're not sure how to get the coverage you need or are not sure if your current policy is enough, feel free to stop by 13732 Newport Ave,Tustin,CA,92780 to speak with Alan Lee Cobb. You can also contact them directly by dialing (877) 222-6710.


LAW-0243AO (05/18)

Business Insurance

You know that you need to have business insurance to protect your company, yet understanding the exact types of coverage your company requires is another matter. You're right when you assume that it's impossible to predict every potential risk that your company may face. At the same time, however, you can't allow that uncertainty to leave you exposed to the potential of a major loss. Fortunately, we here at Nationwide Insurance: Beissel & Cobb Insurance Services may have the comprehensive insurance solution that you've been searching for to keep you protected in almost every situation.

We work with Nationwide to offer a businessowners policy (BOP) to qualifying businesses that is as close to complete and total insurance coverage that you can find in Tustin. A BOP is essentially a suite of separate coverages designed to protect you from liability exposures. A basic BOP includes protection against property damage and general liability concerns, as well as business income reimbursement (which can pay you should you have to temporarily cease your operations due to a covered cause). You can also build onto your BOP by adding auto insurance coverage and protection against equipment damage or professional and cyber liability concerns.

With a BOP from Nationwide, you don't have to spend time worrying about unanticipated and unpreventable risks your company may face. As Alan Lee Cobb can attest to, such coverage serves as a veritable security blanket for you and your business. Setting up a BOP won't take much time. Simply call us at (877) 222-6710 to set up a time to stop by our office on 13732 Newport Ave, and we'll get you well on your way to enjoying comprehensive business insurance protection in no time at all.

Nationwide offers small business resources to help you strengthen your business, such as financial calculators and information and articles on marketing and cash flow management. Learn more at the

Business Solutions Center

.
The Beissel & Cobb Insurance Services also offers products in CA. Please call for information on products in those states.
Learning Center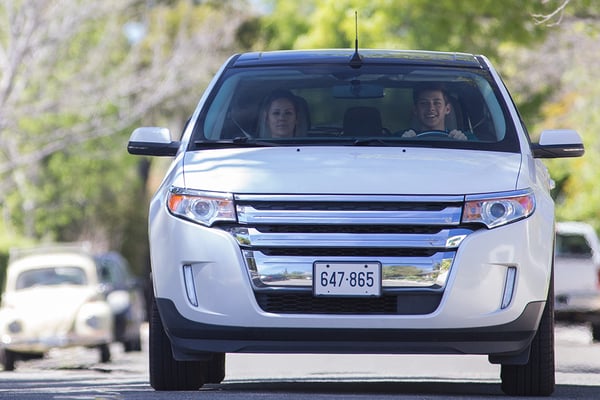 How does gap insurance work?
Discover what gap insurance does and how this auto policy can help you.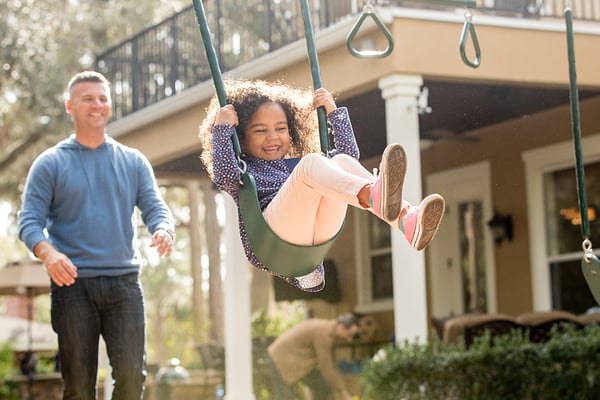 Are hazard and homeowners insurance the same?
Take a look at what make up the differences between hazard insurance and homeowners insurance.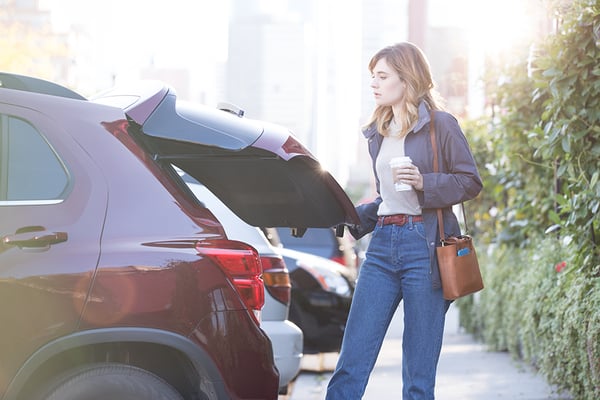 Comprehensive vs. collision insurance
Understand the differences between these two common types of auto insurance.
Nationwide mobile app
On-the-go access
Pay your bill

View insurance cards without logging in

View your policies

Start an auto claim