Black Davis & Shue Agency Inc.
Send Black Davis & Shue Agency Inc. an Email
Our Insurance Products
Auto Insurance

Taking the time to understand auto insurance concepts, like the difference between "collision" and "comprehensive" coverage, can be frustrating when you are trying to shop on your own and you just want to know what kind of protection you will get. That's why Black Davis & Shue Agency Inc. prioritizes communication with clients, so our agents can translate industry terms into coverage explanations that leave drivers in Beaver Falls feeling confident they have exactly the coverage they need.

Starting with basic liability insurance and adding features until you have a personalized plan to address your needs means understanding the differences between drivers, car styles, and vehicles in different stages of their operating life. works with Nationwide to construct policies that meet your needs with options like comprehensive coverage against damage while parked or even robbery.

If you have questions about coverage options and policies, talk to one of our agents by calling us at (717) 233-8461. You can get answers, make a purchase over the phone, or schedule an in-person consultation meeting with in our office at 3030 Gettysburg Rd.

Homeowners Insurance

A home can be one of your most valuable assets, and deserves to be treated as such by having a durable insurance protection. While of Black Davis & Shue Agency Inc. may not be able to prevent unexpected events from occurring, you can rest assured that we'll cover you if something does happen. We've teamed up with the well-experienced pros of Nationwide to provide you and your property with best home protection for your needs.

Besides assisting you in taking account of personal possessions at your home, we also check the latest insurance discounts to help you save as much money as possible. Some ways in which you can save on the overall cost of home insurance include raising your deductible, bundling your policies with us, and boosting your home security.

Ready to ride off into the sunset with an exemplary homeowners insurance plan? We're ready to get to work on crafting the perfect plan for you, your home, and your family. Call at (717) 233-8461 or drop in for a visit at our office on 3030 Gettysburg Rd.

Life Insurance

When you're ready to purchase life insurance, it helps if you start off by choosing a good life insurance agent in Camp Hill. Whether you already have a policy and are looking to update coverage for yourself or you're ready to start a family and want to learn coverage options, you'll need an agent that is as good as the insurer they represent. At Black Davis & Shue Agency Inc., our agents work hard to provide customers with the service and coverage options they need to strengthen their families' financial security and help them enjoy peace of mind.

There are many types of life insurance for you to consider as you determine what your financial security needs are. A good agent's assistance is invaluable. They can help you understand confusing industry jargon. They can also educate you about different coverage options to enable you to make well-informed decisions that provide your family with enough death benefit to keep them financially comfortable in the event of your untimely death. Think about if you live longer than expected. As you grow older, you and your family's financial needs will change, especially if you require long-term care. Do not leave anything to chance and unexpected circumstance. Think about your current financial obligations, how much you can afford for premiums and future financial goals.

If you're not sure how to get the coverage you need or are not sure if your current policy is enough, feel free to stop by 3030 Gettysburg Rd,Camp Hill,PA,17011 to speak with . You can also contact them directly by dialing (717) 233-8461.


LAW-0243AO (05/18)

Business Insurance

While there are liabilities common to businesses of every size, small and startup companies can be especially vulnerable to the whims and circumstances of their industries. Nationwide Insurance: Black Davis & Shue Agency Inc. and the experts of Nationwide are working together to provide Camp Hill entrepreneurs with protection that allows them to operate their businesses with the confidence that comes from knowing they're well taken care of. looks forward to learning more about your business in order that it and everything associated with it can be properly protected.

No matter the industry that your company does business in, you should consider talking to your Nationwide Insurance: Black Davis & Shue Agency Inc. agent about a business owners policy. It's from here that the rest of your plan can grow, including basic protections such as business income loss coverage due to an interruption, and property insurance. After going through your basic protection, you can begin to look into additional options that will provide you and your employees with protection from more unusual instances. Our goal is to make it so our customers only need to focus on growing their business while we tend to providing them with the coverage they need.

Ready to see what we can do about protecting your business? Give us a call at (717) 233-8461, or feel free to visit us at our location at 3030 Gettysburg Rd.

Nationwide offers small business resources to help you strengthen your business, such as financial calculators and information and articles on marketing and cash flow management. Learn more at the

Business Solutions Center

.
The Black Davis & Shue Agency Inc. also offers products in AL, AK, AR, CA, CO, DE, FL, GA, IN, IA, KS, LA, ME, MD, MA, MO, NE, NV, NC, OH, OR, PA, RI, SC, TN, TX, UT, VA, NJ. Please call for information on products in those states.
Learning Center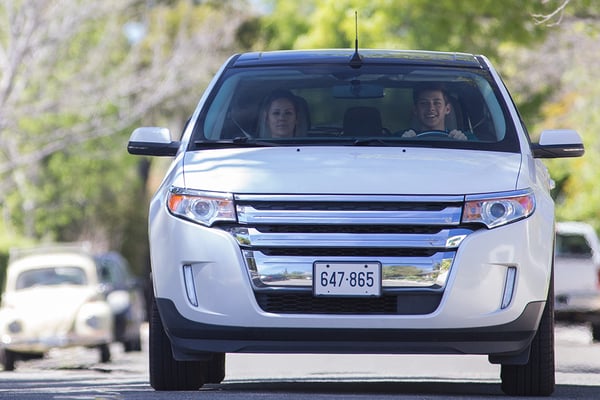 How does gap insurance work?
Discover what gap insurance does and how this auto policy can help you.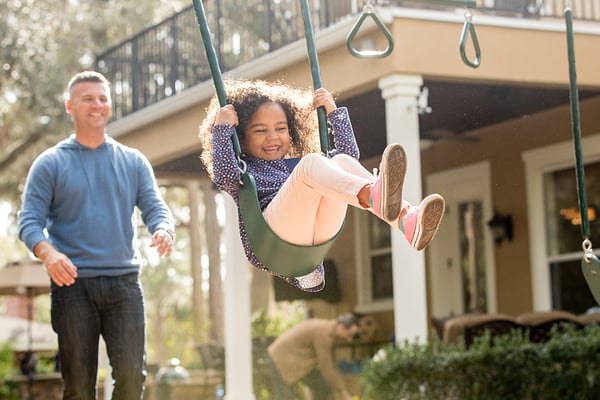 Are hazard and homeowners insurance the same?
Take a look at what make up the differences between hazard insurance and homeowners insurance.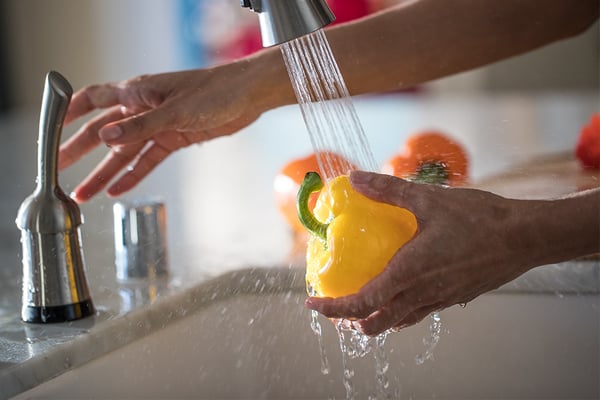 Discover what factors impact the cost of utilities
There are many different factors that can influence the amount of money you spend on utilities
Nationwide mobile app
On-the-go access
Pay your bill

View insurance cards without logging in

View your policies

Start an auto claim