Bob Lindsay Agency
Send Bob Lindsay Agency an Email
Our Insurance Products
Auto Insurance

The convenience of driving is something to be enjoyed and appreciated. However, with the privilege of driving comes inherent risks and cautions. Safe driving requires you to be constantly aware of your surroundings and to be attentive and responsible. Coupled with safe driving practices, it is critical for every driver to have an effective auto insurance policy. In fact, having some form of coverage is required by law in many states. At Bob Lindsay Agency located in Englewood, our goal is to provide affordable coverage tailored to your needs and the drivers in your family.

Because there are so many different types of auto insurance to choose from, it can be confusing to know which ones are most appropriate for your needs. Christine Ruth Heckman can sit down with you to discuss your concerns and the type of coverage you have in mind. They will take the time to assess your needs to determine what combination of policies would best suit you. Whether you decide on collision coverage, liability coverage, comprehensive coverage, or another type of insurance, you can be confident you have chosen a policy that is effective and customized to meet your requirements. Additionally, Nationwide's On Your Side® Review makes it easy to determine changes that need to be made to your existing policy and modify it appropriately.

Choosing an auto insurance policy that provides security for you and the people you love is an important decision. With a convenient office location on 200 S Indiana Ave, you don't have to travel far for trusted assistance. We look forward to helping you acquire the coverage you need when you give us a call at (941) 925-2529.

Homeowners Insurance

A home can be one of your most valuable assets, and deserves to be treated as such by having a durable insurance protection. While Christine Ruth Heckman of Bob Lindsay Agency may not be able to prevent unexpected events from occurring, you can rest assured that we'll cover you if something does happen. We've teamed up with the well-experienced pros of Nationwide to provide you and your property with best home protection for your needs.

Besides assisting you in taking account of personal possessions at your home, we also check the latest insurance discounts to help you save as much money as possible. Some ways in which you can save on the overall cost of home insurance include raising your deductible, bundling your policies with us, and boosting your home security.

Ready to ride off into the sunset with an exemplary homeowners insurance plan? We're ready to get to work on crafting the perfect plan for you, your home, and your family. Call Christine Ruth Heckman at (941) 925-2529 or drop in for a visit at our office on 200 S Indiana Ave.

Life Insurance

Bringing home a new baby, like many of life's happy events, also brings on new responsibilities. New obligations can be more easily shouldered if you take steps now to plan ahead. In order to provide long-term financial security for your family, you need a Englewood life insurance agent who can help you understand the types of life insurance that best suit your family's needs.

The agents at Bob Lindsay Agency will help you safeguard your family's future by helping you select the right life insurance. We will explain term versus permanent insurance and answer all your questions. We are here to help you assess your needs and will explain the difference between whole life insurance and universal life insurance.

Our agency will help you determine the appropriate level of coverage for you and your family. There are several considerations when deciding the amount of coverage you need. Besides funeral and burial costs, you should consider current debts such as your mortgage, car loans and credit card debt.

You may also want to include child care and long-term educational expenses when figuring coverage amount. Whether your family has one or two sources of income, you should think about covering lost income for a specified number of years. We will also help you determine the number of years for which you need coverage.

Whether you have a new baby on the way, or you brought your baby home several months ago, now is the time to plan for life's eventualities. Call (941) 925-2529 and ask for Christine Ruth Heckman or visit us at 200 S Indiana Ave,Englewood,FL,34223. We will be happy to work with you to make sure your family's financial security is always protected.


LAW-0245AO (05/18)

Business Insurance

Business insurance can get complicated at times. With so many financial, professional, and personal issues to consider, Nationwide understands that it may be difficult to find a policy that fits your needs. At Nationwide, our knowledgeable and approachable agents strive to provide small business owners from all backgrounds with a simple and enjoyable insurance experience. We are ready to answer your questions, and we have a wide range of insurance products for you to choose from. If you need reliable insurance for your business, Nationwide may have what you are looking for.

Your business is your livelihood, and protecting it is probably pretty high on your list of priorities. Our liability policies can protect you from lawsuits filed by customers who are injured or have property damaged while on your premises. Property insurance protects the physical location of your business in the event of theft, fire, natural disasters, and other unfortunate occurrences. These policies even cover the items inside the building and offer coverage to individuals who run a business from home. In today's high-tech society, Nationwide can protect your business from fraud, forgery, and data compromises as well. We also offer a variety of worker's compensation, accounts receivable, equipment breakdown, and business income policies that can be customized to your own specifications.

Securing your business is not as difficult as you think, especially when you choose to involve Nationwide. At Nationwide Insurance: Bob Lindsay Agency in Englewood, our certified agent, Christine Ruth Heckman, is ready to assist you with your insurance needs and concerns. Nationwide Insurance: Bob Lindsay Agency is located at 200 S Indiana Ave. If you are ready to discuss the future of your small business, give us a call at (941) 925-2529 right now.

Nationwide offers small business resources to help you strengthen your business, such as financial calculators and information and articles on marketing and cash flow management. Learn more at the

Business Solutions Center
The Bob Lindsay Agency also offers products in AL, FL, GA, IL, MS, NH, WI. Please call for information on products in those states.
Learning Center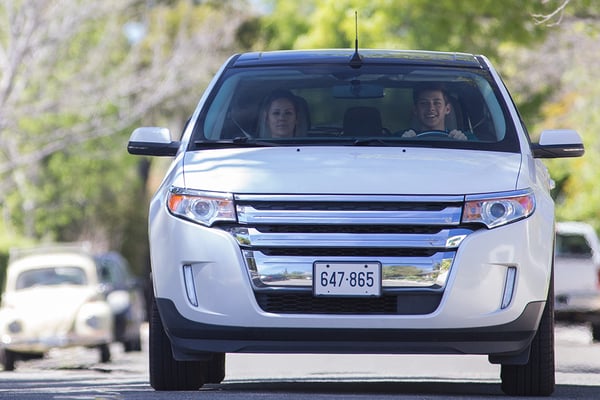 How does gap insurance work?
Discover what gap insurance does and how this auto policy can help you.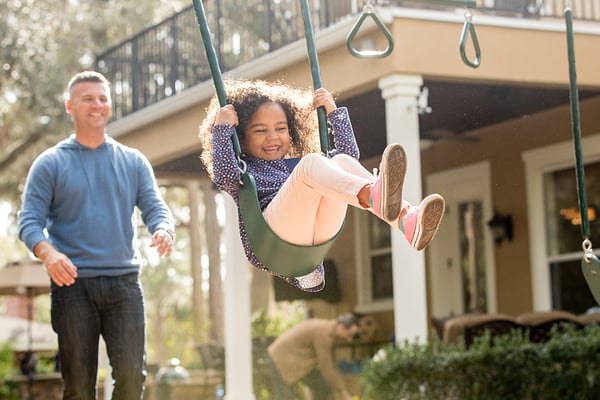 Are hazard and homeowners insurance the same?
Take a look at what make up the differences between hazard insurance and homeowners insurance.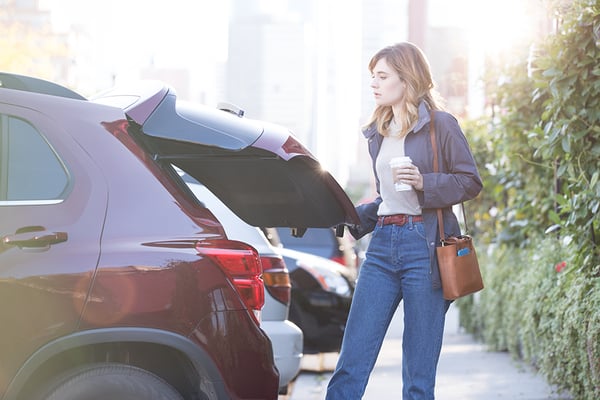 Comprehensive vs. collision insurance
Understand the differences between these two common types of auto insurance.
Nationwide mobile app
On-the-go access
Pay your bill

View insurance cards without logging in

View your policies

Start an auto claim