Brandywine Insurance Group LLC
Send Brandywine Insurance Group LLC an Email
Our Insurance Products
Auto Insurance

Understanding the language of insurance policies can be difficult, which is why Christian Defino focuses on being your guide to coverage whenever you ask for a quote on a new auto insurance policy. Whether you are looking to keep coverage on an older vehicle or you want to make sure your new purchase is fully protected, there are a variety of coverage options offered by Brandywine Insurance Group LLC to fit any driver's needs in Chadds Ford.

Liability coverage is the first and most basic kind required by most states, but your optimum level of coverage and your state's minimum requirements might be quite different. It all depends on your individual needs starting with the vehicle you drive. Agents at Brandywine Insurance Group LLC understand this, and part of the process of finding the right policy for each driver is finding the right combination of features. That means not only taking care of basic liability but also assessing your needs for collision insurance protection and comprehensive coverage to provide drivers with peace of mind even when the vehicle is parked.

To ask questions about coverage or to talk to Christian Defino about other discounts you might qualify for, give our offices a call at (610) 335-1888. We are also able to make appointments for face to face consultations at our office located at 2 Ponds Edge Dr. Whether you want to know more about prices and coverage levels or you're ready to move forward with a purchase, our agency is ready to help with your auto insurance questions.

Homeowners Insurance

Buying a new home in Chadds Ford is a big step for anyone, and making this important decision requires thinking seriously about insurance needs. New homeowners should begin exploring their insurance coverage needs as soon as the property sale has been finalized; this is the best way to know that you are enjoying the full benefits of insurance protection. If you are unsure about the coverage needs of your new home, Christian Defino can help. Here at Brandywine Insurance Group LLC, we help homeowners every day by providing personalized insurance solutions.

Nationwide coverage can be personalized to individual policy holders. This is the best way to make sure that your property is receiving the kind of protection it deserves. Explore coverage options for garages, storage sheds, children's play equipment, swimming pools, and many other special features. If you own heirlooms, antiques, or works of art then your homeowner policy should reflect the value of these belongings. Your agent can provide helpful information about coverage options so you can create the policy that suits your needs.

We love helping homeowners access the great Nationwide insurance products that suit their lifestyle and individual needs. Your family and your property deserve the best, so we have teamed up with a company renowned for customer service, Nationwide. Nationwide agents and the Brandywine Insurance Group LLC team members are here to help. Call us today at (610) 335-1888 or visit our 2 Ponds Edge Dr location.

Life Insurance

Bringing home a new baby, like many of life's happy events, also brings on new responsibilities. New obligations can be more easily shouldered if you take steps now to plan ahead. In order to provide long-term financial security for your family, you need a Chadds Ford life insurance agent who can help you understand the types of life insurance that best suit your family's needs.

The agents at Brandywine Insurance Group LLC will help you safeguard your family's future by helping you select the right life insurance. We will explain term versus permanent insurance and answer all your questions. We are here to help you assess your needs and will explain the difference between whole life insurance and universal life insurance.

Our agency will help you determine the appropriate level of coverage for you and your family. There are several considerations when deciding the amount of coverage you need. Besides funeral and burial costs, you should consider current debts such as your mortgage, car loans and credit card debt.

You may also want to include child care and long-term educational expenses when figuring coverage amount. Whether your family has one or two sources of income, you should think about covering lost income for a specified number of years. We will also help you determine the number of years for which you need coverage.

Whether you have a new baby on the way, or you brought your baby home several months ago, now is the time to plan for life's eventualities. Call (610) 335-1888 and ask for Christian Defino or visit us at 2 Ponds Edge Dr,Chadds Ford,PA,19317. We will be happy to work with you to make sure your family's financial security is always protected.


LAW-0245AO (05/18)

Business Insurance

As a small business owner in Chadds Ford, the need for you to have a solid business insurance policy protecting your business cannot be overstated. You no doubt put a lot of time and effort into growing and sustaining your business, so why risk its future by not protecting it and yourself against any and all obvious and unforeseen risks? With the help of Christian Defino and the rest of our team here at Nationwide Insurance: Brandywine Insurance Group LLC, we can help you secure coverage through Nationwide, one of the country's most respected insurers.

When it comes to business insurance, your primary concern should be getting the right amount of coverage for your company. You certainly don't want to leave any potential gaps in your coverage, yet at the same time, you don't want to overpay either. Fortunately, Nationwide is with you when it comes to finding your ideal insurance package. An agent will be happy to sit down with you and take an inventory of all of your current business assets. The amount of replacement coverage that you'll need will then be determined by the replacement value of those assets. Next, you'll review the types of services that you offer, as well as the risks that your employees and customers are exposed to. Your liability coverage needs are then determined from there.

Selecting the appropriate types and amounts of coverage needed to protect your small business doesn't need to be difficult, particularly when you have the help of an experienced agent. We at Nationwide Insurance: Brandywine Insurance Group LLC can provide that experience in helping you create a policy through Nationwide that's customized to fit your unique needs. To schedule an appointment to discuss your business insurance options, call us at (610) 335-1888, or come by and see us on 2 Ponds Edge Dr.

Nationwide offers small business resources to help you strengthen your business, such as financial calculators and information and articles on marketing and cash flow management. Learn more at the

Business Solutions Center

.
The Brandywine Insurance Group LLC also offers products in DE, MD, PA, NJ. Please call for information on products in those states.
Learning Center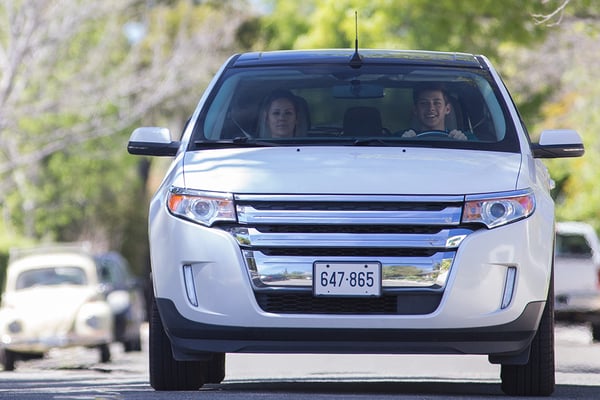 How does gap insurance work?
Discover what gap insurance does and how this auto policy can help you.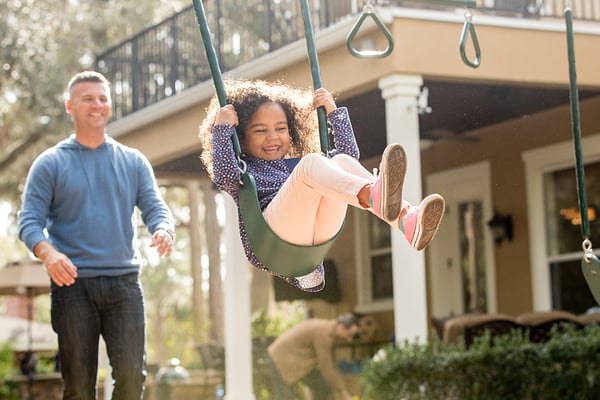 Are hazard and homeowners insurance the same?
Take a look at what make up the differences between hazard insurance and homeowners insurance.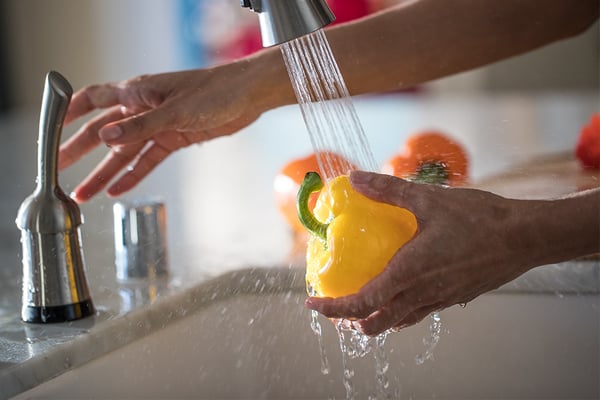 Discover what factors impact the cost of utilities
There are many different factors that can influence the amount of money you spend on utilities
Nationwide mobile app
On-the-go access
Pay your bill

View insurance cards without logging in

View your policies

Start an auto claim