Return to Nav
Products
Auto
Commercial
Farm
Financial
Home
Powersports
Private Client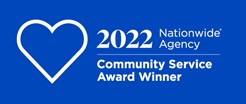 Frequently asked questions
What type of insurance products do you offer?
Our agency specializes in Auto, Commercial, Farm, Financial, Home, Powersports, Private Client insurance.
How can I contact you?
customerservice@morrisgarritano.com (805) 543-6887
How do I get an ID card?
Your Nationwide Insurance ID card can be accessed here.
Our Insurance Products
Car Insurance

Many terms associated with auto insurance can be confusing. For example, what does "comprehensive car insurance" mean? You will get answers to questions and much more when talking about your insurance needs with Morris & Garritano Insurance. We work with Nationwide to bring you excellent service and coverage in San Luis Obispo.

Most states require the purchase of liability coverage. This coverage protects you when you become legally liable for damage to another auto or someone else's injuries from a car accident. Comprehensive coverage provides additional protection for your vehicle from loss due to theft, fire, hail, and other factors. Other offerings include Medical Payments or Personal Injury Protection coverage, and features such as Roadside Assistance.

Give Morris & Garritano Insurance or another experienced agent a call today at (805) 543-6887. Drivers can discuss options over the phone or in person at 1122 Laurel Ln.

Home Insurance

Modern home insurance coverage is not one-size-fits-all, but is instead based on the unique aspects of your home and living in San Luis Obispo. Some physical components to consider when covering your home are detached additions, like pools and sheds.

Another aspect of home insurance is covering the belongings on the inside, the ones that are most valuable or the most important to you. For expensive works of art, antiques or jewelry, there is our Valuables Plus® coverage. If the unforeseen does happen, you can be covered with our Brand New Belongings® program which aids in the repair or replacement of your covered belongings. Whether you're covering priceless memories or expensive boutique items, Morris & Garritano Insurance wants to make sure you get the best coverage possible.

The sheer number of coverage options and discounts can seem overwhelming, but not when you have Morris & Garritano Insurance to explain every step along the way. We're located at 1122 Laurel Ln, but you can also call us at (805) 543-6887 to schedule an appointment or just ask questions.

Life Insurance

No matter if you have a family, a spouse or are single, you need a life insurance plan built with the help of Morris & Garritano Insurance in San Luis Obispo. Your plan is intended to provide you and the people most important to you with complete peace of mind, but you might be uncertain as to what kind of protection is best for your particular needs. Know that you have quick and easy access to professional help to ease your mental burden.

From knowing the amount of coverage you need to understanding how your medical history factors into your term or whole life insurance plan, there's a lot of ground to cover. We sit down with you to get a full understanding of your present situation as well as anything you foresee coming down the road, such as the birth of a child or a shift in your finances. Our agents specialize in pairing you with the perfect protection and mental as well as financial security, and they make sure your plan always reflects your most current needs; just make sure you keep us in the loop on the latest developments in your life that might call for a change to your plan.

If you're unsatisfied with your current life insurance protection, or if you're getting insurance for the first time, do yourself a favor and work with a life insurance agent who cares. When you're ready, we'll be waiting for you at Morris & Garritano Insurance located at 1122 Laurel Ln or call us at (805) 543-6887.


LAW-0242AO (05/18)

Business Insurance

Along with versatile coverage options from Nationwide, Morris & Garritano Insurance has the expertise to customize a business insurance solution for any San Luis Obispo company. Whether it's a golf course, medical clinic, food vendor or B2B contractor, learn how to better manage your risk with one of our expert business insurance agents.

First and foremost, it's crucial that any coverage gaps are identified and eliminated. From liability insurance to worker's compensation and other coverage programs, know that your customers, employees, and business are taken care of should a covered event occur. From there, Morris & Garritano Insurance will help structure a policy around your business needs. Many San Luis Obispo owners find that a business owner's policy makes the most sense for their company, but standalone insurance coverage for liability, property assets, or commercial auto is also available.

Call Morris & Garritano Insurance at (805) 543-6887. Let's talk about your new policy and the future of your company. We can also schedule an appointment to talk in person. Our office is located at 1122 Laurel Ln.

Nationwide offers small business resources to help you strengthen your business, such as financial calculators and information and articles on marketing and cash flow management. Learn more at the Business Solutions Center.

Nationwide

Private Client

Morris & Garritano Insurance is dedicated to meeting the specialized insurance needs of successful individuals and families. With offices located in San Luis Obispo, we provide the following product offerings

• Homeowners – Provides comprehensive, customizable policies for homeowners to protect your home, family and lifestyle.
• Auto – Offers benefits beyond mass-market insurance policies to ensure your autos are well protected.
• Excess Liability – Protects you and your hard-earned assets against the potential risk of a lawsuit, so you can be confident about your financial future.
• Personal Collections – Helps ensure your most cherished possessions get the coverage they deserve.

Through Morris & Garritano Insurance's committed partnership with Nationwide Private Client, we provide specialized claims service and loss prevention support tailored to your individual needs.

• Claims service – We will be there for our clients when they need us most. Working exclusively in the affluent market, Nationwide Private Client's claims professionals are trained problem-solvers who understand the value of providing specialized service, ensuring claims are handled with the utmost care from start to finish.
• Risk Solutions program – Nationwide Private Client's Risk Solutions program provides innovative insurance services and loss management support to better protect your home and assets, including home safety and catastrophe recommendations, evaluation of the replacement cost of your home based on unique features, and access to a strong network of vendors to support your needs.
The Morris & Garritano Insurance also offers products in AR. Please call for information on products in those states.
On-the-go access
Nationwide mobile app
Pay your bill

View insurance cards without logging in

View your policies

Start an auto claim