Cales Insurance Inc.
Send Cales Insurance Inc. an Email
Visit Agency Website
Our Insurance Products
Auto Insurance

Gary D Cale is an insurance agent who makes it a number one priority to do what's best for members. See what a difference having the right agent and a personalized insurance plan as well as the help of Nationwide makes when it comes to protecting the investment you've made in your wheels.

Insurance needs vary by individual circumstances. For example, your needs may be different if this is your first time getting auto insurance, if you have a classic car, or if you're retired and don't drive your vehicle as much as you used to. At Cales Insurance Inc., we're familiar with working with various types of driving habits, vehicles, and special needs. We also go to every length to make sure our members have every discount to which they're entitled. Let us know what your ideal auto insurance protection plan looks like and we'll work with you to make it happen.

See what a well-balanced combination of dedication and experience can do for your auto insurance protection. Whenever you're ready, call us at (765) 573-4951 or pay us a visit at our offices at 233 E Main St.

Homeowners Insurance

Let Cales Insurance Inc. explain the policy choices needed to personalize a policy solution for any Gas City household. Our agents are ready to go through and explain the details of various coverage options. Gas City homeowners can quickly and clearly understand what's at stake when making their policy choices with Cales Insurance Inc..

More than just the versatile products, Cales Insurance Inc. knows the value of Nationwide's prices and services. Competitive rates and widely available discounts ensure affordable coverage for the homeowners who come to us for a policy. Plus, the renowned On Your Side® Claims Service offers immediate guidance on securing shelter, making temporary repairs and preventing further damage, as well as help on completing the claims process.

Whether it's a 46933 home near our local office or a residential property throughout the city, the experts at Cales Insurance Inc. understand local risks right down to the exact block where the home is located. Let us make sure one of the most important investments you'll ever make doesn't go a single day without coverage. Talk to Gary D Cale or one of our other friendly, knowledgeable agents by calling (765) 573-4951. For those who wish to discuss their coverage in person, our office is located at 233 E Main St.

Life Insurance

At Cales Insurance Inc., we want to make customers aware of how easy and affordable life insurance is. We know many people in Gas City think they cannot afford to have a good policy that protects their financial interests. That is why we work with Nationwide to provide customers with the diverse coverage options they need to sleep peacefully at night.

Affordability is a major concern for most. In addition to choosing coverage based on what you can afford, you need to think about how you or your loved ones may need to use your policy proceeds. Maybe you'll need to replace lost income or pay for long-term care expenses and your kids' college education. These issues may not completely encompass your current concerns. However, keeping them in mind will help you discern the proper coverage level for your situation.

There are circumstances where customers find it more beneficial for them to layer several term life insurance policies instead of purchasing whole life insurance to give them long-term financial security.

By speaking with a life insurance agent who works with Nationwide, you can gain a better understanding of options that are ideal for your situation. The amount of coverage you need can help you meet your current and future financial goals.

To better understand coverage options, we encourage you to contact Gary D Cale at (765) 573-4951 to arrange a time to meet in office at 233 E Main St,Gas City,IN,46933 to discuss your needs. For additional convenience, our agents are ready to help you go over coverage options over the phone.


LAW-0244AO (05/18)

Business Insurance

Every business relies on a variety of specialized tools and equipment to operate successfully from day to day. Of all the important tools utilized by a Gas City business, a good business insurance policy might be one of the hardest-working. For years, Gary D Cale has been helping area business owners select the right coverage. Your policy will help make sure that everything proceeds smoothly, even if unexpected circumstances arise. After all, the people you serve are depending on you, and a policy from Cales Insurance Inc. can help make sure you don't have to worry about the unexpected.

A business insurance policy from Nationwide can be one of your most important commercial assets. Since it provides protection against a wide range of concerns, your policy has the ability to address many different risk-related outcomes. Even the most risk-aware business manager cannot foresee every potential setback. Your policy can help your organization solve even unexpected problems. Members of the Cales Insurance Inc. team are here to help and so is Nationwide's great network of customer service providers. You can count on your insurance team to assist with the claims process and much more.

Discover improved coverage solutions today by calling (765) 573-4951. Our agents are here to make doing business simpler and more secure. Visit our 233 E Main St location today to begin exploring the personalized solutions we can offer.

Nationwide offers small business resources to help you strengthen your business, such as financial calculators and information and articles on marketing and cash flow management. Learn more at the

Business Solutions Center

.
The Cales Insurance Inc. also offers products in IN. Please call for information on products in those states.
Learning Center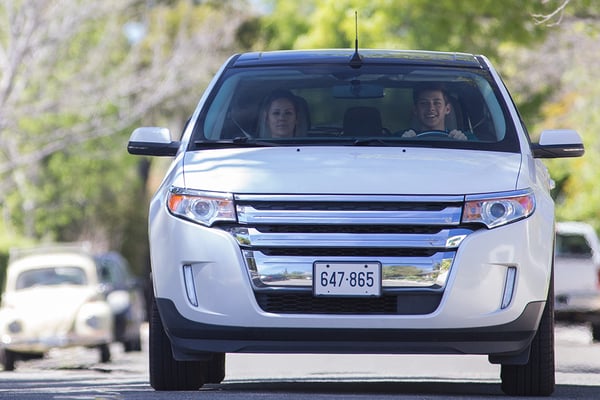 How does gap insurance work?
Discover what gap insurance does and how this auto policy can help you.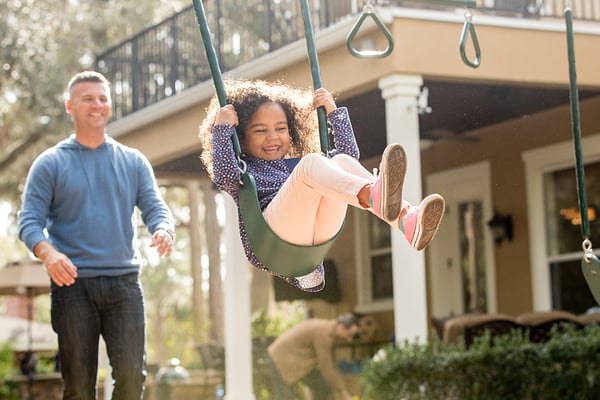 Are hazard and homeowners insurance the same?
Take a look at what make up the differences between hazard insurance and homeowners insurance.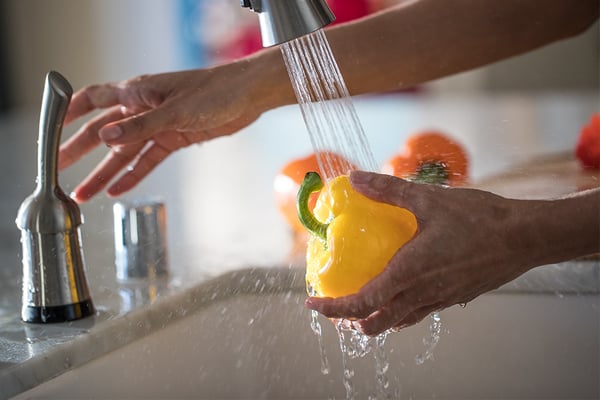 Discover what factors impact the cost of utilities
There are many different factors that can influence the amount of money you spend on utilities
Nationwide mobile app
On-the-go access
Pay your bill

View insurance cards without logging in

View your policies

Start an auto claim