Champagne Agency LLC
Send Champagne Agency LLC an Email
Visit Agency Website
Our Insurance Products
Auto Insurance

Your vehicle is an investment in both access and opportunity, which is why it's important to make sure it has the insurance coverage that you need to protect it. Champagne Agency LLC knows how important this is to drivers in Riverview, which is why we work with Nationwide to provide policies to our members. Each vehicle and each driver is unique, so their insurance coverage also needs to be.

When building a policy, Deborah Steffey asks members to look at the level of liability coverage they need first. From there, we help you figure out the best combination of collision and comprehensive coverage to protect the vehicle from damage when it is in motion and when it is parked. We will also work with you determine what discounts you may qualify for. For example, safe driving history and the vehicle's onboard safety options may help drivers reduce the cost for insurance.

Get the peace of mind you need by getting the policy that fits your needs. Call (734) 282-8700 today. Our agents are ready to answer questions, provide quotes, and sell policies over the phone for our clients' convenience. If you prefer to review your insurance needs face-to-face, you can also call to schedule an appointment. Face-to-face appointments are held in our office at 18255 Fort St.

Homeowners Insurance

The Champagne Agency LLC has all the expertise you need to find a home insurance policy that makes sense for your property. Your risk profile can be influenced by a number of factors, down to your exact city block and street address. However, homeowner's risk isn't just about the Riverview neighborhood in which you live. For example, you may have a detached garage, swimming pool, or an aging roof. In any case, let Deborah Steffey or one of our other knowledgeable agents explain the details of relevant coverage programs including other structures, umbrella liability, and Better Roof Replacement®.

Champagne Agency LLC has partnered with Nationwide to deliver superior home insurance solutions to Riverview homeowners. Like any homeowner, you want to know that both your home and your family can return to normal after a covered loss. There are no extra hassles with the On Your Side® Claims Service. To make things even easier, you can opt in to Nationwide's Brand New Belongings®.

There's no reason to let personalized options give you headaches when choosing your coverage. Call the Champagne Agency LLC, and we'll be your no-nonsense guide to Riverview home insurance. Buy a policy directly over the phone, or schedule an appointment. Our office is located at 18255 Fort St.

Life Insurance

At Champagne Agency LLC, we want to make customers aware of how easy and affordable life insurance is. We know many people in Riverview think they cannot afford to have a good policy that protects their financial interests. That is why we work with Nationwide to provide customers with the diverse coverage options they need to sleep peacefully at night.

Affordability is a major concern for most. In addition to choosing coverage based on what you can afford, you need to think about how you or your loved ones may need to use your policy proceeds. Maybe you'll need to replace lost income or pay for long-term care expenses and your kids' college education. These issues may not completely encompass your current concerns. However, keeping them in mind will help you discern the proper coverage level for your situation.

There are circumstances where customers find it more beneficial for them to layer several term life insurance policies instead of purchasing whole life insurance to give them long-term financial security.

By speaking with a life insurance agent who works with Nationwide, you can gain a better understanding of options that are ideal for your situation. The amount of coverage you need can help you meet your current and future financial goals.

To better understand coverage options, we encourage you to contact Deborah Steffey at (734) 282-8700 to arrange a time to meet in office at 18255 Fort St,Riverview,MI,48193 to discuss your needs. For additional convenience, our agents are ready to help you go over coverage options over the phone.


LAW-0244AO (05/18)

Business Insurance

As new Riverview businesses prepare to take their place in the greater economic world, many new business owners are going to be thinking about insurance. What should a good business insurance policy contain? What lines of coverage are most appropriate for a business serving a particular population or industry? How can you be sure that a policy is going to work hard to serve your interests as a business owner? Getting direct, honest answers from an expert is easy. Just contact Nationwide Insurance: Champagne Agency LLC. Our team is here to help business owners select the exceptional Nationwide coverage that is going to give them the strongest start in this new stage of life. Nationwide provides outstanding customer service so you are never alone.

There are many uncertainties when it comes to owning and operating a business, so why not let your business insurance take some of the burden? Good coverage is going to provide peace of mind as you prepare to open for business. Even as your business grows and thrives, this coverage is going to continue offering the support required for expanding operations. In a sense, the right insurance policy is going to help bring about future success through present security.

Deborah Steffey can tell you more about Nationwide insurance options, and can customize a policy to suit the needs of your organization. Call Nationwide Insurance: Champagne Agency LLC today at (734) 282-8700 or visit our office at 18255 Fort St.

Nationwide offers small business resources to help you strengthen your business, such as financial calculators and information and articles on marketing and cash flow management. Learn more at the

Business Solutions Center

.
The Champagne Agency LLC also offers products in MI, OH. Please call for information on products in those states.
Learning Center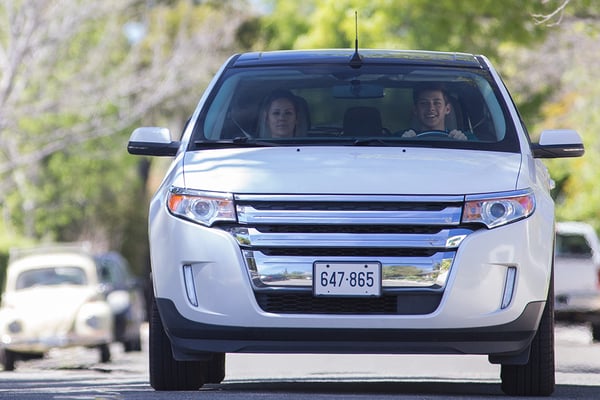 How does gap insurance work?
Discover what gap insurance does and how this auto policy can help you.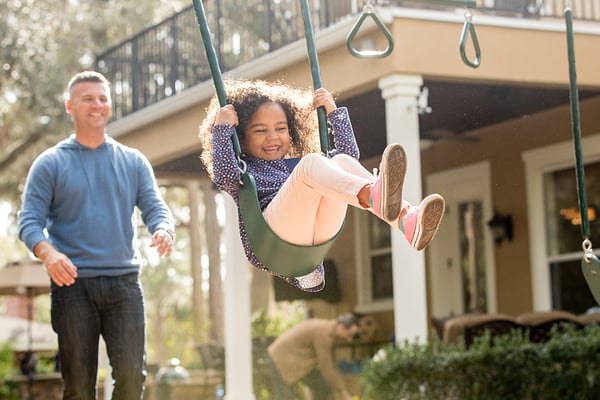 Are hazard and homeowners insurance the same?
Take a look at what make up the differences between hazard insurance and homeowners insurance.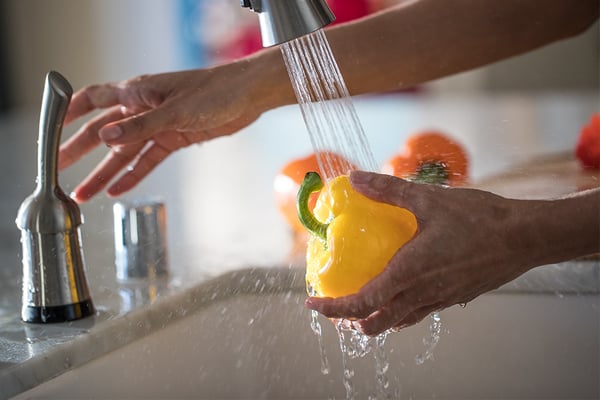 Discover what factors impact the cost of utilities
There are many different factors that can influence the amount of money you spend on utilities
Nationwide mobile app
On-the-go access
Pay your bill

View insurance cards without logging in

View your policies

Start an auto claim