Chuck Conrad Insurance LLC
Send Chuck Conrad Insurance LLC an Email
Visit Agency Website
Our Insurance Products
Auto Insurance

While you might be one of the safest drivers in Gladwyne, there's no guarantee that you'll never be involved in an accident. Charles Arthur Conrad is here to make sure you and your passengers are well prepared for any incident waiting for you down the road. To add an extra layer of protection, Chuck Conrad Insurance LLC has made it easy to get the right coverage through a policy backed by Nationwide.

In addition to traditional driving vehicles, we know how to make sure you have the right plan for other vehicles such as RVs, motorcycles, and even ATVs. If it has an engine and tires, there's a good chance we can insure it and give you peace of mind at the same time. Just as there are different driving styles, there are different auto insurance needs. We learn how you drive, where you drive, the safety and security features on your vehicle, and if there are any special coverage options that may need to be added onto your policy.

Ready to drive off into the sunset with true peace of mind? Stop by and see us at 1221 Limberlost Ln, or pick up the phone and call us at (610) 642-9999.

Homeowners Insurance

Every homeowner in Gladwyne deserves to have the right kind of insurance coverage. These valuable policies provide peace of mind and valuable forms of protection for as long as you own your home. In the midst of all the unexpected things that can happen to a home, it is good to know that Charles Arthur Conrad and the rest of our Chuck Conrad Insurance LLC team are working hard to help you. By providing exceptional Nationwide coverage customized to the individual needs of homeowners like you, we can help ensure that your insurance is doing more to protect you.

Personalized insurance solutions take into consideration the distinctive qualities of your home and property. Homeowners policies designed to suit everyone might leave out important property features, such as free-standing garages, that are unique to your situation. Charles Arthur Conrad can provide a fresh look at your existing coverage and your current coverage needs. This is a great way to make sure that you are not overpaying for insurance features that you do not need while still making sure that your entire home and property are receiving the right kind of protection.

Helping people get more from their insurance is part of what we do. We are proud to be part of the Nationwide family of insurers. Filing claims and learning about your coverage is easier than ever thanks to Nationwide's extensive network or friendly agents. Gladwyne homeowners and prospective homeowners can visit our office at 1221 Limberlost Ln or speak with an agent by calling (610) 642-9999.

Life Insurance

If you have children, a spouse or anyone in your life who depends upon you financially, you need life insurance. The same holds true if you depend upon someone else financially. Life is unpredictable but it is within your power to minimize or even eliminate the financial impact of unexpected life events.

We at Chuck Conrad Insurance LLC are here to help people like you in the Gladwyne area. We are here to answer your questions and make life insurance understandable. We will explain term versus permanent insurance and we will outline the types of life insurance that may be best for you.

When determining the amount of coverage you need, you should consider both your present and future circumstances. What are your current financial needs and what do you expect to be the future financial needs for your family?

You should factor in your current age, income and debts and the likely financial impact of lost income. You should also consider final expenses as well as future educational needs for your children and even for yourself or your spouse. If you are a one-income household, you should be sure to purchase a policy that will cover that income in its entirety if lost.

Life gets hectic; make sure you are not too busy to take care of yourself and your family. Call us now at (610) 642-9999 and ask for Charles Arthur Conrad. We are located at 1221 Limberlost Ln,Gladwyne,PA,19035 and you are welcome to stop in any time. Let us help you find the right policy to assure your family's financial security.


LAW-0248AO (05/18)

Business Insurance

Managing the daily operations of a business can be challenging, especially since you may wear more than one hat throughout the day. At Nationwide Insurance: Chuck Conrad Insurance LLC in Gladwyne, we offer a variety of insurance solutions to help keep your business safe and secure, which leaves you with one less thing to worry about. We understand that every business has its own needs which is why we offer customizable coverage that fits your situation the best way possible. Whether it is a one-man shop or you have a number of employees, we can create a policy for you.

If you are unsure about what types of coverage you may need, we are here to help. Charles Arthur Conrad will ask the right questions to determine what your company's needs are and make sure that you are properly protected against the unexpected. You may need business auto coverage, umbrella coverage, business interruption, or equipment breakdown insurance. You can also combine liability, property, and crime coverage into one convenient package if that works best for you.

As part of our service to you, we will review your policy coverage so that you understand exactly what is covered, what your deductibles are, and what your limits are so that there are no surprises down the line. We will also perform periodic reviews and make changes as necessary, as your business grows. We know your time is valuable, which is why we make it easy to sign up for a policy. You can visit our office at 1221 Limberlost Ln or give us a call at (610) 642-9999.

Nationwide offers small business resources to help you strengthen your business, such as financial calculators and information and articles on marketing and cash flow management. Learn more at the

Business Solutions Center

.
The Chuck Conrad Insurance LLC also offers products in DE, PA, NJ. Please call for information on products in those states.
Learning Center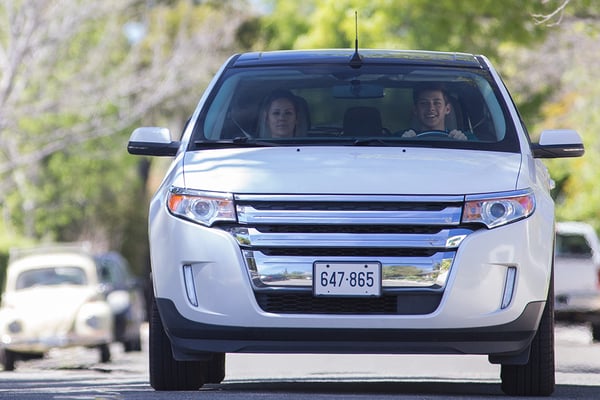 How does gap insurance work?
Discover what gap insurance does and how this auto policy can help you.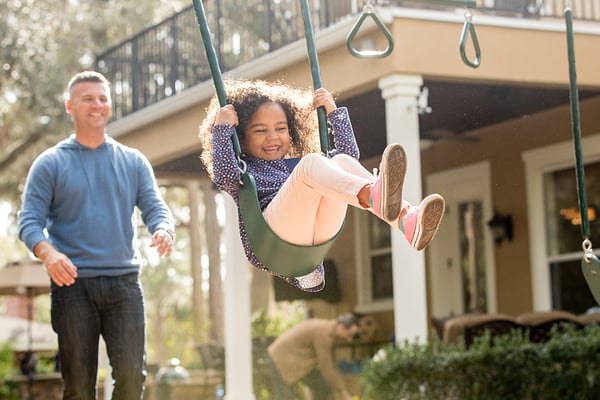 Are hazard and homeowners insurance the same?
Take a look at what make up the differences between hazard insurance and homeowners insurance.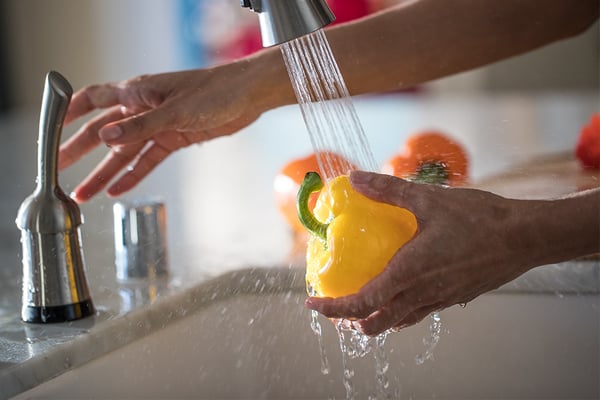 Discover what factors impact the cost of utilities
There are many different factors that can influence the amount of money you spend on utilities
Nationwide mobile app
On-the-go access
Pay your bill

View insurance cards without logging in

View your policies

Start an auto claim