D G Myers Agency LLC
Send D G Myers Agency LLC an Email
Our Insurance Products
Auto Insurance

When looking for insurance, what matters most is coverage you can rely on if things go wrong. That's why Douglas G Myers works with Nationwide to provide you with a personalized and affordable plan. We know every situation is different, which is why we offer a variety of solutions to common insurance needs. Whether you have one car and one driver or many cars and multiple drivers, D G Myers Agency LLC is ready to help you navigate selecting car insurance.

At Nationwide, we're here when you need us. We make vehicle claims quick and simple by providing a list of repair shops we have pre-screened for quality and professionalism. We are local to the Haddon Twp area so we know what is important for vehicles in this part of the country, from weather to general use. We'll spend as long as it takes to make sure you understand your coverage.

When you contact D G Myers Agency LLC, you'll get the benefit of all Nationwide's discounts which you may qualify for. There are discounts for every stage of life, from good student discounts to safe driver discounts. We will even discuss discounts for eco-friendly billing. Call today at (856) 939-1545 or come visit us in person at 215 Highland Ave. We look forward to making you part of our member community.

Homeowners Insurance

As a responsible home owner, it is important that you have suitable protection against unexpected loss. There are a number of factors that will determine what types of coverage you may need. Whether you live in a severe weather-prone area, you have a pool, or you have a detached garage, Nationwide can provide the policies to fit your needs. At D G Myers Agency LLC in Haddon Twp, we work with Nationwide. This means that we take the time to ask the right questions to make sure that you have adequate coverage to protect your home and personal belongings.

Some may think that having basic coverage will cover all losses, but this is not the case. Douglas G Myers will go over optional solutions such as other structures coverage, personal umbrella, and earthquake coverage. We also strive to make insurance as affordable as possible and will go over discounts that you may qualify for, such as if your home has a fire or burglary alarm.

Along with explaining your coverage in detail, we will also be available to help you out in the event you have to file a claim. If you're not exactly sure what your policy should include, we will help you out. Call our office at (856) 939-1545 to speak with a qualified agent or set up an appointment. You can also stop by our office at 215 Highland Ave for a complimentary consultation to discuss your insurance needs.

Life Insurance

Life is full of uncertainties. Your family's financial well-being shouldn't be one of them. As you shop for life insurance in Haddon Twp, you likely have many questions running through your mind:

• "What are the benefits of term vs. permanent policies?"
• "How much coverage do I need?"
• "How much does a life insurance policy cost?"

D G Myers Agency LLC and Douglas G Myers can help you find the right policy to protect your legacy and provide financial security for your loved ones when you are no longer living.

There are a variety of factors you must consider to determine the amount of coverage you need. First, estimate the amount of debt, final expenses and other financial obligations you might leave behind. Also, think about your income and how the loss of it will affect your family. You want a policy that has a death benefit that covers those costs and leaves a financial cushion.

Next, decide what kind of policy you want. There are several types of life insurance available. Base your decision on what you can comfortably afford and your current and future financial goals.

Finally, carefully review all policy documents. A life insurance agent can provide clarity on any information or policy language you do not understand. If you have special considerations, do not hesitate to inform one of our team members.

Insurance is a smart investment. Getting the right policy is easier than you think. Call (856) 939-1545 for an appointment with an agent. Feel free to stop by 215 Highland Ave,Haddon Twp,NJ,08108 to discuss Nationwide coverage options in person.


LAW-0239AO (05/18)

Business Insurance

Whether you have already opened a small business or are considering doing so, business insurance is probably at the front of your mind. Having the proper types of insurance and the right amount of coverage is essential in order to protect yourself, your employees, your customers or clients, and your assets. Deciding what you need does not have to be overwhelming.

Douglas G Myers at Nationwide Insurance: D G Myers Agency LLC works together with Nationwide to help people determine which type of insurance coverage will best fit their needs. We sit with you to discuss basic policies such as general liability and property damage insurance, as well as educate you on more in-depth policies such as professional liability coverage, employment practices liability coverage, and umbrella policies. We discuss the type of business you operate, how much you spend per year, how much profit you make, and how many people you employ. We also let you know if there are any vital local, state, or federal laws that require you to carry special policies.

Once you have decided what you need, we come up with a coverage quote that best meets your needs and budget. We even meet with you once per year to discuss any changes in your business and determine if your policy is still meeting your needs. Nationwide Insurance: D G Myers Agency LLC and Douglas G Myers is proud to work in conjunction with Nationwide. Schedule a consultation by calling (856) 939-1545 or stopping into our offices on 215 Highland Ave.

Nationwide offers small business resources to help you strengthen your business, such as financial calculators and information and articles on marketing and cash flow management. Learn more at the

Business Solutions Center

.
The D G Myers Agency LLC also offers products in PA, NJ. Please call for information on products in those states.
Learning Center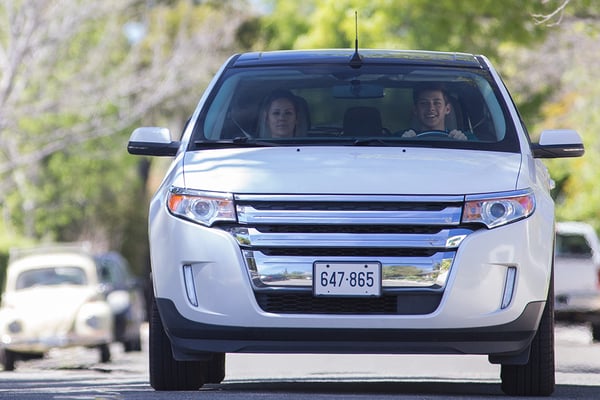 How does gap insurance work?
Discover what gap insurance does and how this auto policy can help you.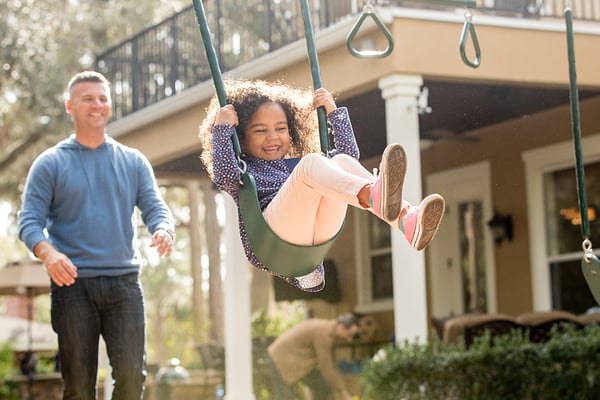 Are hazard and homeowners insurance the same?
Take a look at what make up the differences between hazard insurance and homeowners insurance.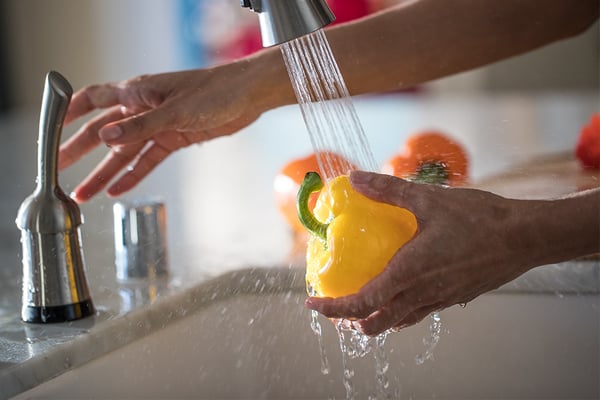 Discover what factors impact the cost of utilities
There are many different factors that can influence the amount of money you spend on utilities
Nationwide mobile app
On-the-go access
Pay your bill

View insurance cards without logging in

View your policies

Start an auto claim