E W Smith Agency Inc. in Wyandotte, MI
Send E W Smith Agency Inc. an Email
Visit Agency Website
Our Insurance Products
Auto Insurance

Understanding the coverage you buy is important, but the language of underwriting can be a little difficult for those who are new to it. That's why E W Smith Agency Inc. focuses on explaining auto insurance coverage in a common sense way that members in Wyandotte appreciate. That way, it's easier to enjoy your vehicle with the assurance you understand what is covered in the event of an accident.

Auto policies tend to start with liability coverage, and the right amount can depend on the vehicle you drive, the state's requirements, and other factors. Once you have the liability package you need, collision coverage is there to help take care of any covered damage your vehicle takes in the event of an accident, and comprehensive packages are there to cover you in the event of an incident when the vehicle is not in motion. Beth A Gaither works with Nationwide to provide drivers with a wide range of coverage choices. After you find the right coverage levels for your vehicle, we will apply discounts you may qualify for such as for safety equipment in the vehicle or your safe driving history.

Finding out more about our policy options is easy. Our offices can be reached at (734) 284-4141, and agents are happy to take set appointments for in-person consultations at our office located at 1717 Fort St.

Homeowners Insurance

E W Smith Agency Inc. knows just how to protect Wyandotte residences with a home insurance policy. Earned through years of listening to the concerns of other local homeowners, our agents can answer any questions you may have about various coverage programs and policy options.

Even in the most tightly knit Wyandotte neighborhoods, no two properties and no two households are exactly the same. An aging roof may lead one homeowner to opt for the Better Roof Replacement® program, while a multigenerational household next door has heard about the benefits of Nationwide's Brand New Belongings®. There may also be high-value items, homeowner liability or secondary structures on the property that need the protection of a homeowner's policy. Simply tell one of the experts at E W Smith Agency Inc. your individual concerns, and discover how to make coverage choices with speed and confidence.

Along with competitive rates and discounts, the renowned On Your Side® Claims Service will be there for any homeowner who ends up needing more than just peace of mind from their policy coverage.

Call us at (734) 284-4141 to choose a policy or to set up an office appointment. E W Smith Agency Inc. is located at 1717 Fort St.

Life Insurance

If you are thinking about purchasing a life insurance policy in Wyandotte, you might have a few concerns about the process. You are probably familiar with purchasing insurance for your vehicles and home. However, life insurance requires you to exercise a little more due diligence. Think of life insurance as a long-term, personal investment. The right coverage can provide financial stability for your family. The wrong coverage could leave them with unexpected expenses.

At E W Smith Agency Inc., we work with Nationwide to provide you with many insurance options to protect your most valuable assets. We understand the need for financial security and the challenges you may encounter in achieving it. We are here to help provide you and your loved ones with friendly and professional assistance in protecting the items and people you cherish the most.

You want the best rates possible for your budget. For you to receive it, you need to consider which types of life insurance you need. Making this decision is not always easy. Fortunately, Beth A Gaither and any of our team members are available to assist. There is some industry language you may not be familiar with that can make it challenging for you to understand policy options. We also offer different levels of coverage with varying death benefits and payment options.

Your policy is only as good as your insurer's reputation, experience and coverage options. To learn more about our products and how they can benefit you, call (734) 284-4141 to speak with one of our team members, or stop by 1717 Fort St,Wyandotte,MI,48192 to discuss your insurance needs in our office.


LAW-0241AO (05/18)

Business Insurance

No professional organization or company should go without an insurance package that meets their needs for risk management. Whether your business is established and operating already or you are a small start-up just getting organized, having the right protection means being secure about your choices when your company acts on opportunities. Nationwide Insurance: E W Smith Agency Inc. understands this, which is why our business insurance solutions are customized to your industry, business size, and factors local to Wyandotte.

Beth A Gaither and our other agents can discuss a business owner's policy with you to get you started. The business owner's policy is the closest thing to a comprehensive plan there is when it comes to business insurance, and it covers most of what most companies need. From there, an On Your Side® Review can help to assess any additional coverage options or policies that would help round out your company's risk management. These may include provisions like cyber liability, accounts receivable insurance, and equipment breakdown coverage.

Finding the right coverage for your company is important, but that doesn't mean you need to know everything there is to know about insurance coverage to be secure. That's what our agents are here for and why Nationwide Insurance: E W Smith Agency Inc. works with Nationwide. This combination of expertise and access to the customizable coverage makes certain that our agents are ready to advise you about your business insurance needs. Call (734) 284-4141 today to get answers to your questions or buy policies over the phone. You can also set an appointment for a consultation at our offices, located at 1717 Fort St.

Nationwide offers small business resources to help you strengthen your business, such as financial calculators and information and articles on marketing and cash flow management. Learn more at the Business Solutions Center.
The E W Smith Agency Inc. also offers products in MI. Please call for information on products in those states.
Learning Center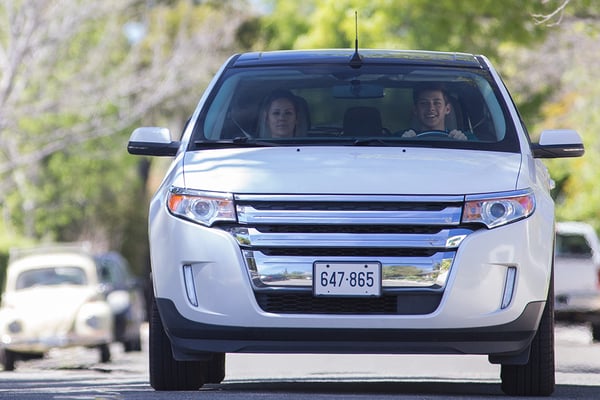 How does gap insurance work?
Discover what gap insurance does and how this auto policy can help you.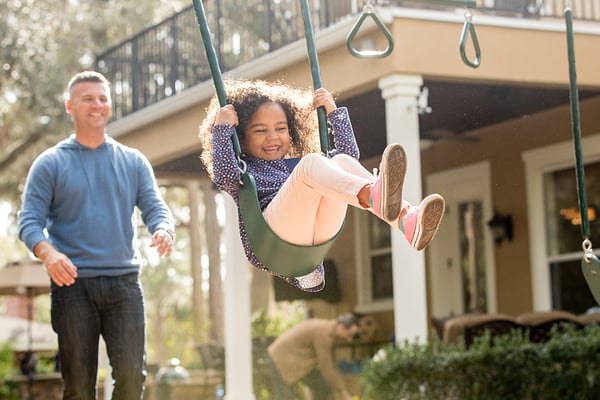 Are hazard and homeowners insurance the same?
Take a look at what make up the differences between hazard insurance and homeowners insurance.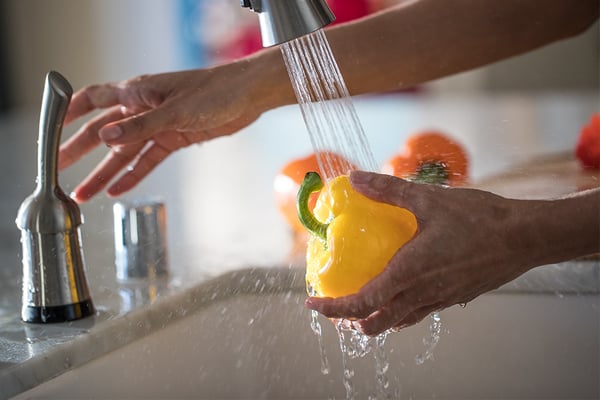 Discover what factors impact the cost of utilities
There are many different factors that can influence the amount of money you spend on utilities
Nationwide mobile app
On-the-go access
Pay your bill

View insurance cards without logging in

View your policies

Start an auto claim