East Coast Insurance Group LLC
Send East Coast Insurance Group LLC an Email
Visit Agency Website
Our Insurance Products
Auto Insurance

Many terms associated with auto insurance can be confusing. For example, what does "comprehensive car insurance" mean? You will get answers to questions and much more when talking about your insurance needs with East Coast Insurance Group LLC. We work with Nationwide to bring you excellent service and coverage in Nokomis.

Most states require the purchase of liability coverage. This coverage protects you when you become legally liable for damage to another auto or someone else's injuries from a car accident. Comprehensive coverage provides additional protection for your vehicle from loss due to theft, fire, hail, and other factors. Other offerings include Medical Payments or Personal Injury Protection coverage, and features such as Roadside Assistance.

Give East Coast Insurance Group LLC or another experienced agent a call today at (860) 774-5853. Drivers can discuss options over the phone or in person at 1624 Casey Key Rd.

Homeowners Insurance

Long before it's time for your first house-warming party, make sure you get home insurance coverage from Nationwide and East Coast Insurance Group LLC. Our agents can help you take care of this essential step of becoming a Nokomis homeowner. They can also help long-time homeowners search for a better solution to their home insurance needs.

Along with sound decisions about covered damages and claim limits, there are a number of ways to personalize and save on your Nokomis homeowner's policy. Concerned about an aging roof and what's going to happen when it needs to be replaced? Nationwide's exclusive Better Roof Replacement® may be a great choice for your policy. Have any high-value possessions? More than just the dwelling and essential contents, Valuables Plus® may be an important policy addition. Explore, too, options to add smoke detectors, burglary alarms, or other qualifying devices to your home.

Best of all, it doesn't need to take endless hours to research and agonize over these decisions. Let one of our East Coast Insurance Group LLC agents demystify the process without oversimplifying it. Call us at (860) 774-5853 to discuss your property and policy coverage. All of our Nokomis customers are welcome to make an office appointment, but especially if you live in the 34275 area, it might be just as easy to swing by and talk about your coverage in person. It's all part of the flexibility and customer service you can expect from East Coast Insurance Group LLC.

Life Insurance

Life is full of uncertainties. Your family's financial well-being shouldn't be one of them. As you shop for life insurance in Nokomis, you likely have many questions running through your mind:

• "What are the benefits of term vs. permanent policies?"
• "How much coverage do I need?"
• "How much does a life insurance policy cost?"

East Coast Insurance Group LLC and Cynthia Lorraine Fraser can help you find the right policy to protect your legacy and provide financial security for your loved ones when you are no longer living.

There are a variety of factors you must consider to determine the amount of coverage you need. First, estimate the amount of debt, final expenses and other financial obligations you might leave behind. Also, think about your income and how the loss of it will affect your family. You want a policy that has a death benefit that covers those costs and leaves a financial cushion.

Next, decide what kind of policy you want. There are several types of life insurance available. Base your decision on what you can comfortably afford and your current and future financial goals.

Finally, carefully review all policy documents. A life insurance agent can provide clarity on any information or policy language you do not understand. If you have special considerations, do not hesitate to inform one of our team members.

Insurance is a smart investment. Getting the right policy is easier than you think. Call (860) 774-5853 for an appointment with an agent. Feel free to stop by 1624 Casey Key Rd,Nokomis,FL,34275 to discuss Nationwide coverage options in person.


LAW-0239AO (05/18)

Business Insurance

Even if you're opening a new business and money is tight, having some type of business insurance is crucial. East Coast Insurance Group LLC in Nokomis offers a variety of protective solutions such as property insurance, general liability, and commercial auto. While a basic plan may cover you for awhile, we will review your business needs on a regular basis and make recommendations as you expand and add on employees. Some supplemental options that you may be interested in as your company grows include workers compensation, cyber liability, business income coverage in case of an interruption, accounts receivable, equipment breakdown, and protection against theft, forgery, and fraud.

We pride ourselves in offering customizable policies to fit every business's needs, which is why we will ask you a number of different questions. Cynthia Lorraine Fraser will discuss the location of your business, how you operate your company, if you have any employees, the stability of your business, and what you expect for future revenues. Depending on your particular situation, you may also be asked about contractual agreements, specific employee information, prior loss details, and building details. Our goal is to make sure you are properly protected against loss without adding a financial strain to your bottom line.

Insurance lingo can be a bit confusing, so we will always go over your policy and make sure that you understand what everything means and exactly what is covered if you need to file a claim. You can make an appointment in our office, which is located at 1624 Casey Key Rd, or you can speak with us over the phone at (860) 774-5853.

Nationwide offers small business resources to help you strengthen your business, such as financial calculators and information and articles on marketing and cash flow management. Learn more at the

Business Solutions Center

.
The East Coast Insurance Group LLC also offers products in CT, FL, ME, MA, NH, NY, RI, VT. Please call for information on products in those states.
Learning Center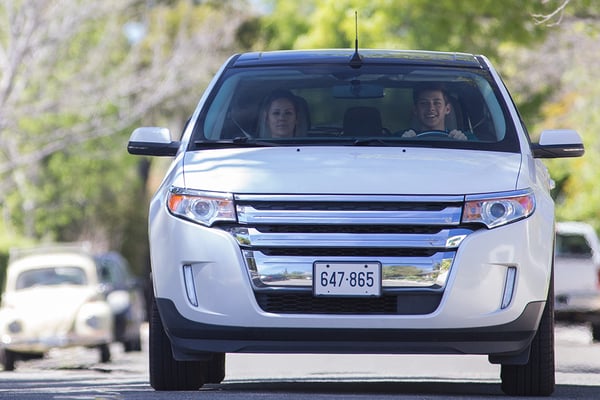 How does gap insurance work?
Discover what gap insurance does and how this auto policy can help you.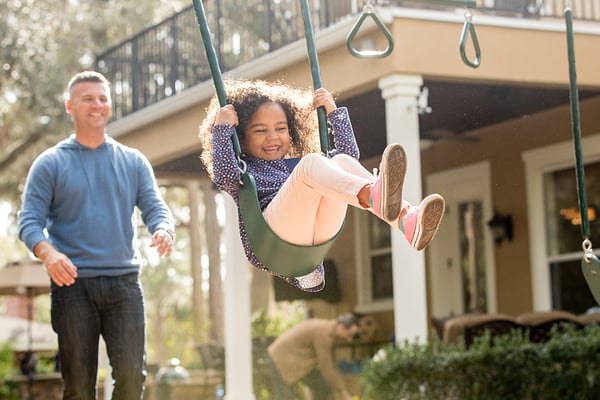 Are hazard and homeowners insurance the same?
Take a look at what make up the differences between hazard insurance and homeowners insurance.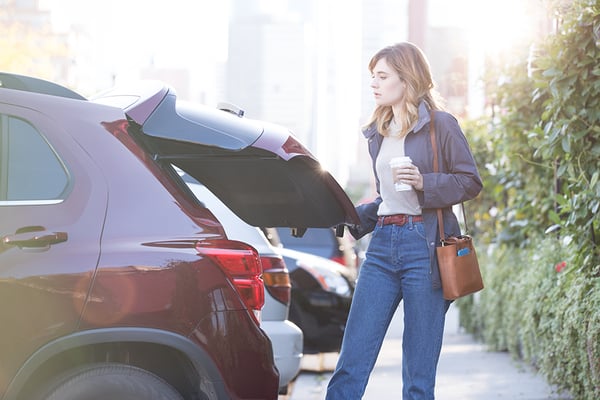 Comprehensive vs. collision insurance
Understand the differences between these two common types of auto insurance.
Nationwide mobile app
On-the-go access
Pay your bill

View insurance cards without logging in

View your policies

Start an auto claim