Contact
Send Fran M Wolfson-Keegan an Email
Hours
Store Hours:
Day of the Week
Hours
Mon

9:00 AM

-

5:00 PM

Tue

9:00 AM

-

5:00 PM

Wed

9:00 AM

-

5:00 PM

Thu

9:00 AM

-

5:00 PM

Fri

9:00 AM

-

5:00 PM

Sat
Closed
Sun
Closed
Evening appointment available upon request
About Fran M Wolfson-Keegan
Married with two daughters -- one is attending College currently, the other is in High School.
Education
Pace University Graduate, BBA
Professional Designations
Agent Qualifications
LUTCF, Agency started in 1988,
Community Activities
Member of Small Business Association, Sponsor of Police Benevolent Assoc.
Community Involvement Events
Enjoy watching my daughter play Soccer, travel, hiking and outdoor sports.
Our Insurance Products
Auto Insurance

While you might be one of the safest drivers in Bronx, there's no guarantee that you'll never be involved in an accident. Fran M Wolfson-Keegan is here to make sure you and your passengers are well prepared for any incident waiting for you down the road. To add an extra layer of protection, Fran M. Wolfson has made it easy to get the right coverage through a policy backed by Nationwide.

In addition to traditional driving vehicles, we know how to make sure you have the right plan for other vehicles such as RVs, motorcycles, and even ATVs. If it has an engine and tires, there's a good chance we can insure it and give you peace of mind at the same time. Just as there are different driving styles, there are different auto insurance needs. We learn how you drive, where you drive, the safety and security features on your vehicle, and if there are any special coverage options that may need to be added onto your policy.

Ready to drive off into the sunset with true peace of mind? Stop by and see us at 5810 Mosholu Ave, or pick up the phone and call us at (718) 548-2300.

Homeowners Insurance

Your home is probably your largest investment, so you want to be sure you have good insurance to cover everything from pool systems and clothing to roofs and a range of appliances. When you turn to Fran M. Wolfson, you will receive outstanding insurance coverage that begins with a review of your needs. Many unexpected events can be covered: damage from the elements, theft, personal injury to others and much more. We will design a policy that is tailored specifically to your situation, one that affords your home and family top-notch protection, and you'll be delighted to discover how easy it is.

We are proud to partner with Nationwide to provide many types of home insurance, including coverage for structures that are not attached to your house such as a gazebo or garage, furniture and clothing, loss due to sewer backup, damage caused to built-in appliances and other kinds of specialty protection. Whatever you need, we will make your coverage experience hassle free.

We also want to ensure that your policy remains in step with the changes in your life. For this reason, we offer periodic On Your Side® reviews to update your policy. At your convenience, just call Fran M Wolfson-Keegan at (718) 548-2300 who will be happy to tell you more about how to safeguard your largest investment. You can also stop by our Bronx office at 5810 Mosholu Ave. We are looking forward to meeting with you, and we'll be happy to answer any questions you may have about great insurance coverage for your home.

Life Insurance

Whenever you have any major change in your life, you should reassess your insurance needs. Marriage is one such occasion. Along with wedded bliss come new concerns and new responsibilities. You should take steps now to make sure that you and your spouse's financial needs will be fully taken care of should the worst happen.

We at Fran M. Wolfson are here to help newlyweds in the Bronx area. We will answer all your life insurance questions and explain in easy language term versus permanent insurance. After speaking with us, you will have a complete understanding of both whole life insurance and universal life insurance and you will know which options are best for you.

In order to properly assess your coverage needs, you and your spouse will need to consider things such as your age, current income, current debt, number (if any) of dependent children, likely future income levels, final expenses and the impact of a loss of income. We will help you determine the amount and length of coverage that is optimal for your circumstances.

After marriage, life gets busy. You should make sure, however that you are not too busy to take action now to assure a financially-secure future for yourself or your spouse years down the road. Life is uncertain but you can help take the uncertainty out of your financial future by making wise choices now.

Call us at (718) 548-2300 and ask for Fran M Wolfson-Keegan. If you are in the neighborhood, we welcome you and your spouse to stop by our office at 5810 Mosholu Ave,Bronx,NY,10471. It may be the most important date of your life.


LAW-0247AO (05/18)

Business Insurance

When you are a business owner, stability is likely one of your top priorities. We at Fran M. Wolfson understand this, which is why we teamed up with Nationwide, a company with an excellent history of insuring businesses. We want to make sure that your business has the basic coverage it needs as well as any additional coverage to fit the nuances of your situation. No business is exactly alike, and you'll want to consider factors such as your business location, how the business is run, and your target customers or clients when you assess insurance options.

If you are unsure how or where to start, Fran M Wolfson-Keegan and our other agents may recommend that you select a businessowners policy (BOP). It combines property insurance, liability insurance, and other types of insurance coverage. After that, you can look at other insurance coverage options such as business interruption insurance, which can help keep your business going financially in situations such as vandalism or extreme weather. Other coverage types that may interest you include utility interruption, employment practices, and accounts receivable. We also have insurance solutions customized toward specific business types in Bronx such as dry cleaners, real estate, and plumbing.

Take advantage of an On Your Side® Review to determine the insurance coverage needs of your business. We will assess your business and give you information on what you may want to cover. Give us a call today at (718) 548-2300 or stop by our Fran M. Wolfson office on 5810 Mosholu Ave.

Nationwide offers small business resources to help you strengthen your business, such as financial calculators and information and articles on marketing and cash flow management. Learn more at the

Business Solutions Center

.
The Fran M. Wolfson also offers products in CT, NY, PA, NJ. Please call for information on products in those states.
About Fran M. Wolfson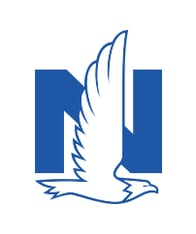 Mark Goldstein
Associate Agent
Send Mark Goldstein an Email
Click to visit page of this location


Click to visit page of this location


Our agency team has been serving the Yonkers, Bronx, New York City and surrounding Westchester and Rockland communities with car insurance coverage since 1974. As a full-service insurance agency, it is our responsibility to find our members the right car insurance, home insurance and business insurance coverage protection they need no matter what.
With our agency, you will feel right at home. Our top priority is doing what is best for our members. Whether it's buying a new vehicle or filing a claim, our agency will be there every step of the way. Our goal is to become a trusted advisor and to serve our members needs through On Your Side Reviews and to offer customized insurance solutions. Get a car or home insurance quote today and learn about the benefits of our agency!
Average customer rating for Fran M. Wolfson
Nationwide mobile app
On-the-go access
Pay your bill

View insurance cards without logging in

View your policies

Start an auto claim