Impacted by recent weather events? We're here to help. Visit nationwide.com to start a claim or call our claims line at 1-800-421-3535.
Griffin Insurance Agency Inc. in Lincolnton, NC
Send Griffin Insurance Agency Inc. an Email
Our Insurance Products
Auto Insurance

If you've recently bought a brand new or new-to-you vehicle in Lincolnton, you'll want an all-encompassing auto insurance plan that protects your new investment. Griffin Insurance Agency Inc. specializes in supplying local drivers with personalized auto coverage that gives you peace of mind. Let us give you the confidence that comes with knowing you and your vehicle are in the very best of care.

Mike Griffin is an agent who gets to know you and your driving habits before recommending a superior protection plan backed by Nationwide. The features of your vehicle, how often you drive, where you park your vehicle at night, and your driving record, among other factors, all influence your premium. We take each of those factors into consideration before recommending a plan that fits your needs. If you do have to file a claim, we'll make sure the process is quick and simple so that you can have your vehicle repaired as quickly as possible and get back to enjoying the open road. For those times when repairs will take several days, we recommend that you opt for rental reimbursement coverage so that you don't spend more than necessary to maintain your regular driving habits.

Even if you haven't yet bought your vehicle, it's never too early to start thinking about auto coverage or the right company to provide you with that coverage. Whenever you're ready, call (704) 735-6974 to speak with an agency representative to discuss your coverage needs. You can also stop by and see us at 208 Stanford Rd.

Homeowners Insurance

For years, Griffin Insurance Agency Inc. has been helping homeowners safeguard their most valuable possessions. We are a fully licensed Nationwide Insurance agency, and when you allow us to provide you with home insurance, you will be gaining access to some of the best customer service in the country. Nationwide home insurance protects your home in the event of theft, natural disaster, water backup, and other occurrences. Our insurance policies not only have the ability to protect your home and other structures on your property, but they also extend coverage to the items inside of your home that you worked so hard to acquire.

Additionally, if you are interested in personal liability insurance, we are more than confident we can provide you with an option that fits your needs and budget. A personal liability policy may help pay for covered instances in the event someone sustains an injury or causes damage on your property. If you prefer broader, more comprehensive coverage, consider purchasing one of our umbrella policies. An umbrella policy is designed to protect you from claims and lawsuits beyond your standard policy limits, as well as, cover claims that may not be covered under your other liability policies.

Mike Griffin has an in-depth understanding of our Nationwide home insurance products and other personal liability policies. Find us in Lincolnton at 208 Stanford Rd. Our agents are highly trained and are capable of answering all of your questions about home insurance policies. Call Griffin Insurance Agency Inc. at (704) 735-6974 to explore your insurance options.

Life Insurance

If you have children, a spouse or anyone in your life who depends upon you financially, you need life insurance. The same holds true if you depend upon someone else financially. Life is unpredictable but it is within your power to minimize or even eliminate the financial impact of unexpected life events.

We at Griffin Insurance Agency Inc. are here to help people like you in the Lincolnton area. We are here to answer your questions and make life insurance understandable. We will explain term versus permanent insurance and we will outline the types of life insurance that may be best for you.

When determining the amount of coverage you need, you should consider both your present and future circumstances. What are your current financial needs and what do you expect to be the future financial needs for your family?

You should factor in your current age, income and debts and the likely financial impact of lost income. You should also consider final expenses as well as future educational needs for your children and even for yourself or your spouse. If you are a one-income household, you should be sure to purchase a policy that will cover that income in its entirety if lost.

Life gets hectic; make sure you are not too busy to take care of yourself and your family. Call us now at (704) 735-6974 and ask for Mike Griffin. We are located at 208 Stanford Rd,Lincolnton,NC,28092 and you are welcome to stop in any time. Let us help you find the right policy to assure your family's financial security.


LAW-0248AO (05/18)

Business Insurance

At Griffin Insurance Agency Inc. we don't believe business owners should leave themselves or their companies vulnerable to liabilities with insurance plans pocked full of holes. Instead, Mike Griffin believes in providing Lincolnton business owners with the sense of peace that comes from having an insurance plan that deflects the destructive effects of common and not-so-common commercial liabilities. We hope you'll turn to us and Nationwide if you're either unsatisfied with your current insurance protection or need a plan for your brand new business. Because there are so many different options when it comes to insurance, no matter the investment you seek to protect, we always personally shape our policyholders' protection. We don't believe in a one-size-fits-all approach, and we don't expect you to settle for it. By working with Nationwide, our agency offers common commercial coverage, such as property, liability, and workers' compensation. Nonetheless, your business may be in need of special coverage, which includes (but is not all-inclusive of) professional liability, employment practices liability, key employee insurance, and directors and officers liability insurance. Ready to discuss your options for commercial protection? We welcome walk-ins at our office located at 208 Stanford Rd. Alternately, we'd also love to receive a phone call from you at (704) 735-6974. With Griffin Insurance Agency Inc. in the passenger seat, your business journey is sure to be a smooth one Nationwide offers small business resources to help you strengthen your business, such as financial calculators and information and articles on marketing and cash flow management. Learn more at the Business Solutions Center.
The Griffin Insurance Agency Inc. also offers products in GA, MI, NC, OH, SC, VA. Please call for information on products in those states.
Learning Center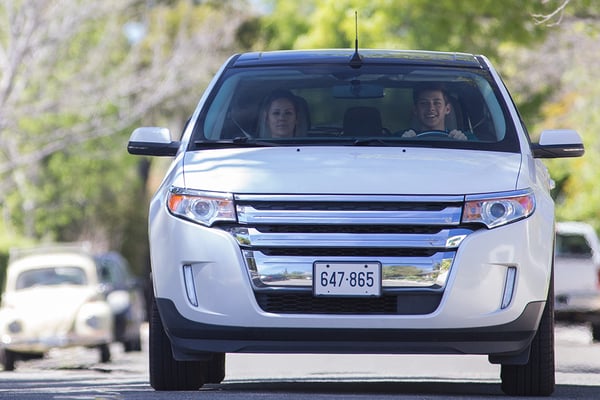 How does gap insurance work?
Discover what gap insurance does and how this auto policy can help you.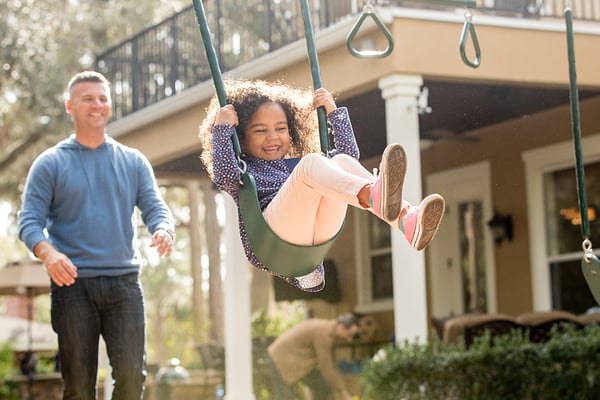 Are hazard and homeowners insurance the same?
Take a look at what make up the differences between hazard insurance and homeowners insurance.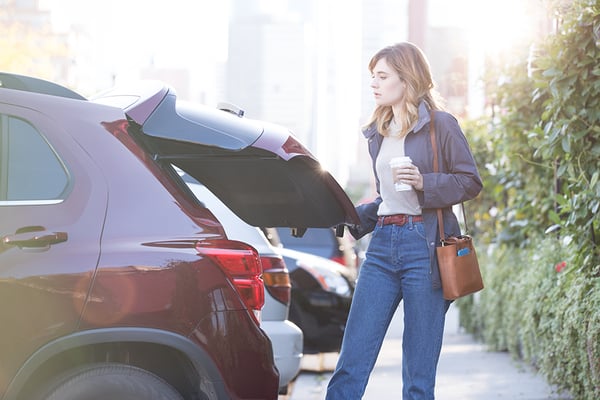 Comprehensive vs. collision insurance
Understand the differences between these two common types of auto insurance.
Nationwide mobile app
On-the-go access
Pay your bill

View insurance cards without logging in

View your policies

Start an auto claim