Independent Insurance Center
Send Independent Insurance Center an Email
Visit Agency Website
Our Insurance Products
Auto Insurance

Insurance is designed to give you the peace of mind you need to enjoy your assets without worry, and auto insurance should be no different. That's why Carter Miles Grant works with you to build a personalized insurance plan, so members can be sure they are getting the policy that fits their driving style, vehicle value, and level of activity on the roads of Lansdowne.

Knowing whether or not your vehicle would benefit from comprehensive coverage, which takes care of incidents that happen when it is not being driven, means knowing where it fits into your portfolio of assets, what your budget looks like, and how it is likely to affect your resale value Independent Insurance Center understands this. That's why options are available that include basic liability protection, collision coverage, or multiple tiers of comprehensive protection, so you have what you need. That's also why we offer Nationwide policies, which have a variety of discount options for drivers based on the safety features on their vehicle and their driving records.

If you have questions about auto insurance policies for your vehicle, or if you want to make a purchase over the phone, get in touch with Carter Miles Grant at (703) 777-7774. You can also make an appointment for a face to face meeting at our offices at 19465 Deerfield Ave.

Homeowners Insurance

No matter which Charlotte neighborhood you live in, home insurance isn't a luxury. It's an essential measure of financial protection against many different coverable losses. Let the Independent Insurance Center quickly and clearly explain the different types of coverage you need for your property and belongings. We take great pride in finding personalized policy solutions for our Lansdowne homeowners.

Have a bunch of older belongings that would be difficult to afford to replace? You'll be interested in Nationwide's Brand New Belongings® program. Are there several high-value items in your home? We'll talk about Valuables Plus® coverage. Do you host a lot of parties, or do you have a swimming pool in the backyard? The most important financial protection in your Lansdowne homeowner's policy may very well be liability coverage.

This catalog of personalized coverage programs is impressive, but it's not the only reason the Independent Insurance Center partners with Nationwide. Give us a call at (703) 777-7774. We can talk about available policy discounts, the no-hassle treatment you can expect from the On Your Side® Claims Service, and all the advantages that come with a Nationwide home insurance policy. You can also schedule an appointment with our office. We're located at 19465 Deerfield Ave.

Life Insurance

Getting married, purchasing a new home, or starting a family are all exciting experiences. However, these life events often mean bigger financial obligations. Your increased financial obligations can be a good impetus to taking the necessary step to assure your family's financial security. Your home is a place of security and pride; be sure to protect your standard of living.

We at Independent Insurance Center proudly work with residents in the Lansdowne area. We want to make sure you have the type and amount of coverage you need so that you and your family are prepared for any eventuality. We will explain in understandable language term versus permanent insurance and we will discuss the types of life insurance that can best fit your needs.

The amount of coverage your family needs is largely determined by factors such as age, income, debt, number of dependents, long-term educational needs, monthly expenses, long-term goals and desired length of coverage. We will explain in easily-understandable terms whole life insurance and universal life insurance and why you may want permanent insurance.

As you enjoy the now, don't forget to protect your family's future. Life insurance gives you the peace of mind that comes with preparing for life's uncertainties. Call (703) 777-7774 and ask to speak to Carter Miles Grant. We can assess your coverage needs and answer all your questions. If you are in the neighborhood, stop by any time. We are located at 19465 Deerfield Ave,Lansdowne,VA,20176. We look forward to seeing you.


LAW-0246AO (05/18)

Business Insurance

As a small business owner, Nationwide understands your concern about the future. Your business is your pride and joy, and if something were to happen, you want to be able to provide for yourself and your family. At Nationwide, our knowledgeable and courteous agents can help you find the perfect business insurance policy. We offer a wide array of policies that can be customized to fit businesses of all types and sizes, and we are more than confident that we can find one for you. Nationwide Insurance: Independent Insurance Center in Lansdowne can help you find the coverage you are looking for.

When it comes to business insurance, there are many things to consider. The needs of your customers, employees, and yourself will need to be taken into account before settling on a policy. At Nationwide this is not a problem, and our property, business income, and liability insurance policies can provide you with coverage that you can rely on. If your property is damaged by fire, nature, or other misfortune, the property itself and the items inside can be covered. If your business must temporarily cease operations, a business income policy can provide you with a steady stream of income to cover your expenses until you can get back in business. Liability insurance is also a must-have to protect your business against customer and third-party lawsuits.

Nationwide also offers accounts receivable, commercial auto, crime, and worker's compensation policies. At Nationwide Insurance: Independent Insurance Center, Carter Miles Grant can discuss our full range of insurance products in person. Visit us at 19465 Deerfield Ave, or call (703) 777-7774 if you are ready to find the right policy.

Nationwide offers small business resources to help you strengthen your business, such as financial calculators and information and articles on marketing and cash flow management. Learn more at the

Business Solutions Center

.
The Independent Insurance Center also offers products in CT, DC, FL, GA, IN, MD, OH, PA, SC, VA, KY. Please call for information on products in those states.
Learning Center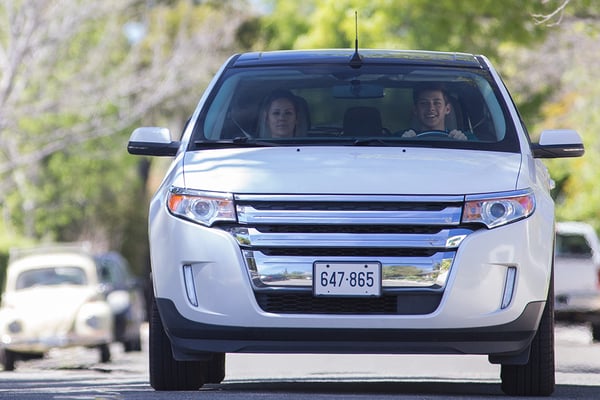 How does gap insurance work?
Discover what gap insurance does and how this auto policy can help you.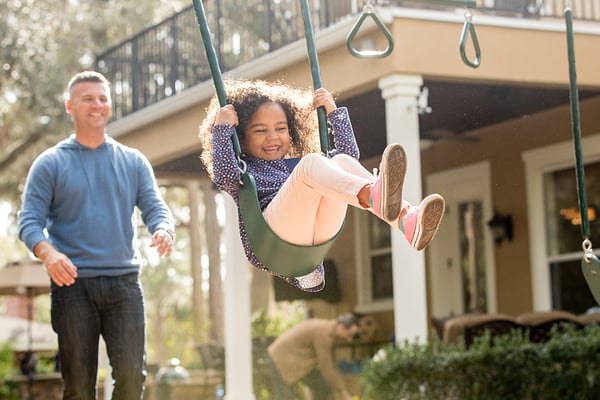 Are hazard and homeowners insurance the same?
Take a look at what make up the differences between hazard insurance and homeowners insurance.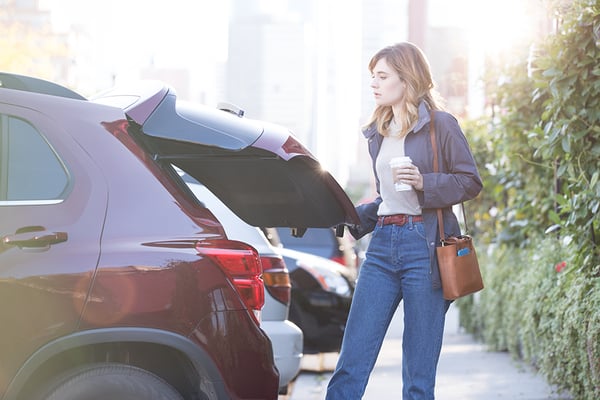 Comprehensive vs. collision insurance
Understand the differences between these two common types of auto insurance.
Nationwide mobile app
On-the-go access
Pay your bill

View insurance cards without logging in

View your policies

Start an auto claim