Hours
Store Hours:
Day of the Week
Hours
Mon

8:30 AM

-

5:00 PM

Tue

8:30 AM

-

5:00 PM

Wed

8:30 AM

-

5:00 PM

Thu

8:30 AM

-

5:00 PM

Fri

8:30 AM

-

5:00 PM

Sat
Closed
Sun
Closed
About Keith Hiller
President Conference Agency, Champion Conference Agency, Nationwide Commercial Conference Agency
Education
BSBA East Carolina University.
Licensed In
AL
AZ
CT
GA
IN
KY
ME
NH
NC
OH
PA
SC
TN
TX
VA
WV
Awards
Champion Award
Million Dollar Round Table
Presidents Conference All-Star Team
Presidents Conference Award
Nationwide Life Council
Nationwide Commercial Council
Our Insurance Products
Auto Insurance

What do you desire from an auto insurance company? Many people ask for a smooth and easy claims process as well as attentive service. Hiller Ringeman Insurance Agency Inc. has teamed up with Nationwide to deliver precisely that experience. Clients are not a number to us, they are individuals. Everyone's car insurance requirements in Taylorsville differ, and we recognize that.

Nationwide offers a wide-ranging array of programs and coverage levels so that you are able to pick what is right for you. For example, the many coverage offerings include Liability coverage, Collision coverage, Medical Payments coverage, and Roadside Assistance coverage. Nationwide not only provides auto insurance but also has programs for motorcycles, RVs, and other special vehicle types. Of course, insurance needs change from year to year, so Nationwide offers an annual On Your Side® Review to look at your specific needs.

Give Hiller Ringeman Insurance Agency Inc. a call today at (828) 632-6161 to get a conversation going about car insurance needs. Face-to-face chats are great too, just make an appointment and stop by the office at 78 Liledoun Rd. We can provide more information about discounts you may qualify for, such as Multi-Policy discounts, Accident-Free discounts, Paperless documents, and Good Student discounts.

Homeowners Insurance

In order to have stable financial security measures in place, it is crucial that you invest in home insurance regardless of whether you own your house in Taylorsville outright or you still have payments to make on the mortgage. We at Hiller Ringeman Insurance Agency Inc. are proud to offer Nationwide solutions designed to protect our members and their homes from weather hazards to crimes such as theft. Because your house is a place of love, life, and safety, Hiller Ringeman Insurance Agency Inc. and our other experienced agents are prepared to help you and your family members get back to your normal lives as soon as possible should an incident occur.

Everyone has a unique set of circumstances that requires specific kinds of protection, which is why our agents are trained to identify these circumstances and do the hard work of narrowing down the options for you. For example, if you own a pool in your backyard, then it may be in your interest to have liability coverage in the event that one of your guests suffers an injury while using it. If there are a substantial number of valuables such as jewelry and antiques in the house, something such as the Valuables Plus® plan can keep those items covered.

By calling Hiller Ringeman Insurance Agency Inc. at (828) 632-6161 today, you can become more educated about our available policies as well as discounts that are available. Our goal is to provide you with an insurance purchasing experience that is as stress-free as possible. Find out more by visiting us on 78 Liledoun Rd or by giving us a call.

Life Insurance

When you're ready to purchase life insurance, it helps if you start off by choosing a good life insurance agent in Taylorsville. Whether you already have a policy and are looking to update coverage for yourself or you're ready to start a family and want to learn coverage options, you'll need an agent that is as good as the insurer they represent. At Hiller Ringeman Insurance Agency Inc., our agents work hard to provide customers with the service and coverage options they need to strengthen their families' financial security and help them enjoy peace of mind.

There are many types of life insurance for you to consider as you determine what your financial security needs are. A good agent's assistance is invaluable. They can help you understand confusing industry jargon. They can also educate you about different coverage options to enable you to make well-informed decisions that provide your family with enough death benefit to keep them financially comfortable in the event of your untimely death. Think about if you live longer than expected. As you grow older, you and your family's financial needs will change, especially if you require long-term care. Do not leave anything to chance and unexpected circumstance. Think about your current financial obligations, how much you can afford for premiums and future financial goals.

If you're not sure how to get the coverage you need or are not sure if your current policy is enough, feel free to stop by 78 Liledoun Rd, Taylorsville, NC, 28681 to speak with Hiller Ringeman Insurance Agency Inc.. You can also contact them directly by dialing (828) 632-6161.


LAW-0243AO (05/18)

Business Insurance

Hiller Ringeman Insurance Agency Inc. has the risk management expertise you need to protect your business and position it for future growth. Just like the coverage available from Nationwide, this expertise extends into each of the local industries in Taylorsville, including retail and restaurants, wholesalers and professional contractors, as well as several niche markets. Whether your business is just around the corner from our office, or is located somewhere else in Taylorsville, our agents understand commercial property coverage and your business insurance needs.

This understanding, as well as our commitment to superior products and customer service, has led the Hiller Ringeman Insurance Agency Inc. to partner with Nationwide. It starts with the value of their policy coverage and the level of service delivered by the On Your Side® Claims Service. Plus, our business clients can choose from flexible billing options and specialized insurance programs, like GrouProtector℠ accident medical insurance.

From business interruption to medical stop loss, let the experts at the Hiller Ringeman Insurance Agency Inc. help you search for potential coverage gaps and other customized insurance solutions. Give us a call at (828) 632-6161 to talk about how to manage your risk or to make an appointment with our office.

Nationwide offers small business resources to help you strengthen your business, such as financial calculators and information and articles on marketing and cash flow management. Learn more at the Business Solutions Center.
The Hiller Ringeman Insurance Agency Inc. also offers products in AL, AZ, CT, GA, IN, KS, ME, NH, NC, OH, PA, SC, TN, TX, VA, WV, KY. Please call for information on products in those states.
About the Hiller Ringeman Insurance Agency Inc.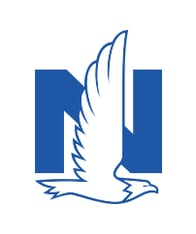 Cecilia Douglas
Office Manager/ Customer Service
Hiller Insurance Agency was established in 1981 in Mocksville, NC after agent Keith Hiller served three years with Nationwide Claims Service. Today, the agency consists of eleven locations spanning a large part of North Carolina. The Hiller Insurance Agency has grown by offering competitive insurance products with a focus on customer needs and exceeding expectations. As a result, the agency has consistently received commendation for its achievements in customer care and sales excellence.
We strive to give our members more than expected and measure ourselves by each satisfied customer relationship. You want an insurance professional to rely on and we are eager to earn that trust.
Average customer rating for Hiller Ringeman Insurance Agency Inc.
Nationwide mobile app
On-the-go access
Pay your bill

View insurance cards without logging in

View your policies

Start an auto claim