Return to Nav
Products
Auto
Commercial
Farm
Financial
Home
Powersports
Private Client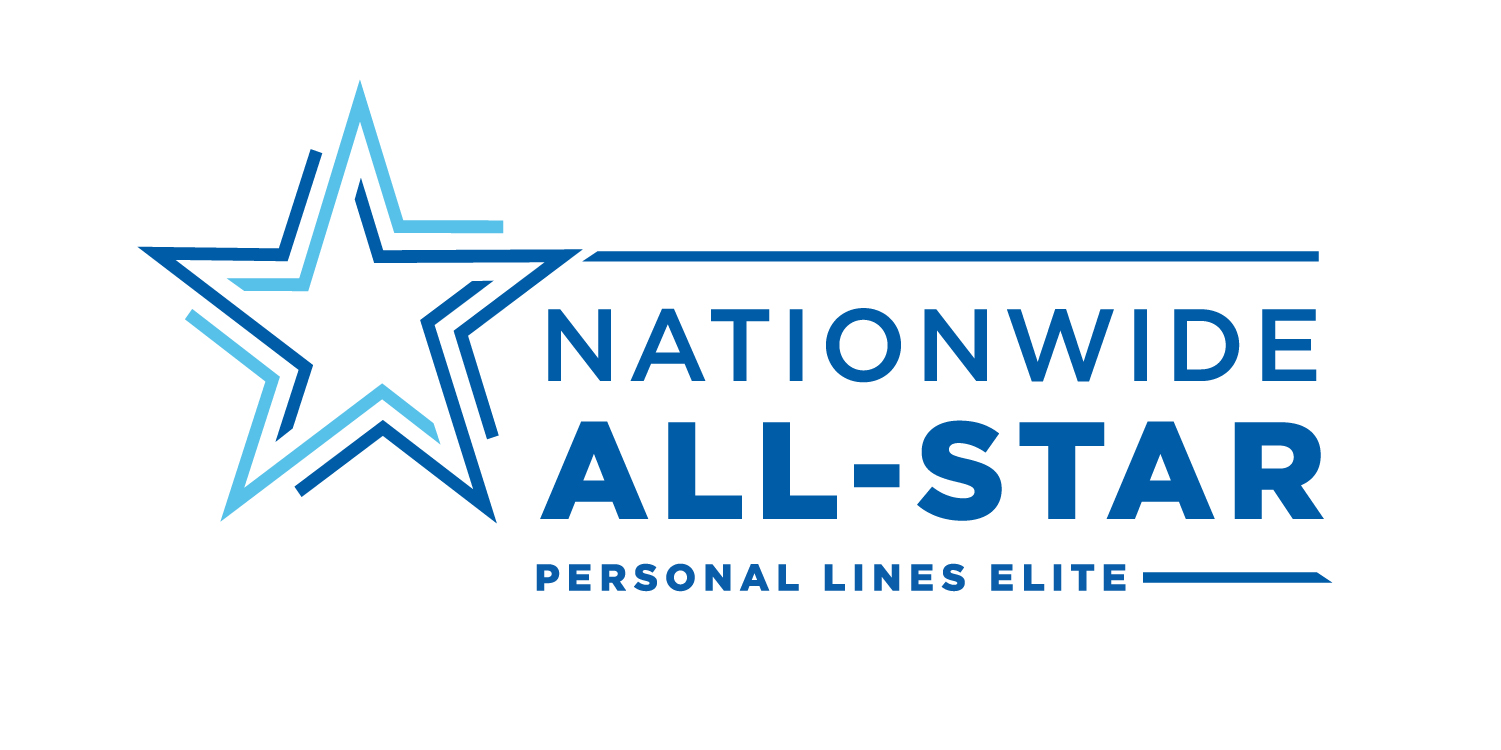 About Weiss Insurance Agency
Frequently asked questions
What type of insurance products do you offer?
Our agency specializes in Auto, Commercial, Farm, Financial, Home, Powersports, Private Client insurance.
How can I contact you?
receptionist@weiss-ins.com (636) 787-7777
How do I get an ID card?
Your Nationwide Insurance ID card can be accessed here.
Our Insurance Products
Car Insurance

After devoting a great deal of time and energy to choosing your vehicle, make sure to get the right protection when insuring your vehicle. Weiss Insurance Agency specializes in making it easy for Chesterfield drivers to protect one of their largest investments with insurance, which is why we're working with Nationwide to give each of our members true peace of mind when they're behind the wheel and even when they're not.

Even if this isn't your first time getting insurance, the number of options you have to choose from can be overwhelming. At Weiss Insurance Agency, we not only provide you with the basic types of auto insurance that nearly every driver needs, but we go the extra mile to make sure you have the exact level of liability, personal injury protection, comprehensive, collision, and under/uninsured motorist coverage you require. This way, you aren't paying for more protection than you truly need. We can also work with you to assess whether additional drivers or a family member should be added to your insurance protection in order that everyone benefits from an airtight plan. Once you have your plan in place, we hope you'll sit down with us to discuss any major changes that have taken place in your life, such as moving, driving more or less, adding new features to your insured vehicle, or changing jobs. All of these factors can have an impact on your protection, and we always want to make sure that protection is up-to-date.

Once you're ready to discuss your auto insurance needs with an agent and agency who care, we hope you'll give us a call at (636) 787-7777. You're also more than welcome to visit us at 683 Trade Center Blvd.

Home Insurance

Every homeowner in Chesterfield deserves to have the right kind of insurance coverage. These valuable policies provide peace of mind and valuable forms of protection for as long as you own your home. In the midst of all the unexpected things that can happen to a home, it is good to know that our Weiss Insurance Agency team are working hard to help you. By providing exceptional Nationwide coverage customized to the individual needs of homeowners like you, we can help ensure that your insurance is doing more to protect you.

Personalized insurance solutions take into consideration the distinctive qualities of your home and property. Homeowners policies designed to suit everyone might leave out important property features, such as free-standing garages, that are unique to your situation. Weiss Insurance Agency can provide a fresh look at your existing coverage and your current coverage needs. This is a great way to make sure that you are not overpaying for insurance features that you do not need while still making sure that your entire home and property are receiving the right kind of protection.

Helping people get more from their insurance is part of what we do. We are proud to be part of the Nationwide family of insurers. Filing claims and learning about your coverage is easier than ever thanks to Nationwide's extensive network or friendly agents. Chesterfield homeowners and prospective homeowners can visit our office at 683 Trade Center Blvd or speak with an agent by calling (636) 787-7777.

Life Insurance

Life is full of uncertainties. Your family's financial well-being shouldn't be one of them. As you shop for life insurance in Chesterfield, you likely have many questions running through your mind:

• "What are the benefits of term vs. permanent policies?"
• "How much coverage do I need?"
• "How much does a life insurance policy cost?"

Weiss Insurance Agency can help you find the right policy to protect your legacy and provide financial security for your loved ones when you are no longer living.

There are a variety of factors you must consider to determine the amount of coverage you need. First, estimate the amount of debt, final expenses and other financial obligations you might leave behind. Also, think about your income and how the loss of it will affect your family. You want a policy that has a death benefit that covers those costs and leaves a financial cushion.

Next, decide what kind of policy you want. There are several types of life insurance available. Base your decision on what you can comfortably afford and your current and future financial goals.

Finally, carefully review all policy documents. A life insurance agent can provide clarity on any information or policy language you do not understand. If you have special considerations, do not hesitate to inform one of our team members.

Insurance is a smart investment. Getting the right policy is easier than you think. Call (636) 787-7777 for an appointment with an agent. Feel free to stop by 683 Trade Center Blvd to discuss Nationwide coverage options in person.


LAW-0239AO (05/18)

Business Insurance

As a business owner you have a lot of responsibility. One of your priorities should be to make sure that you are properly protected in the event of a loss. At Weiss Insurance Agency in Chesterfield, we understand that every company has its own unique risks and coverage needs. That is why we go over your business in detail including if you own or rent your building, the number and types of employees you have, and the nature of your business. We then recommend a custom plan to make sure you are protected against a variety of different risks.

While some companies may offer a one-size-fits-all policy, we have several options that you can choose from. For example, if your employees will be driving company vehicles or their own for business purposes it is important to have commercial auto coverage. If your business depends on computers and equipment for daily operation, you may want to have protection against equipment breakdown. You also may need extra liability protection, such as umbrella insurance, in order to protect you when accidents happen. To make things easy, many business owners choose our business owners policy (BOP), which packages important coverages together.

When you are ready to protect your company, Weiss Insurance Agency is available to walk you through your options. You can call our office at (636) 787-7777 to set up an appointment or speak with an agent over the phone. You can also visit our office at 683 Trade Center Blvd.

Nationwide offers small business resources to help you strengthen your business, such as financial calculators and information and articles on marketing and cash flow management. Learn more at the Business Solutions Center.

Nationwide

Private Client

Weiss Insurance Agency is dedicated to meeting the specialized insurance needs of successful individuals and families. With offices located in Chesterfield, we provide the following product offerings

• Homeowners – Provides comprehensive, customizable policies for homeowners to protect your home, family and lifestyle.
• Auto – Offers benefits beyond mass-market insurance policies to ensure your autos are well protected.
• Excess Liability – Protects you and your hard-earned assets against the potential risk of a lawsuit, so you can be confident about your financial future.
• Personal Collections – Helps ensure your most cherished possessions get the coverage they deserve.

Through Weiss Insurance Agency's committed partnership with Nationwide Private Client, we provide specialized claims service and loss prevention support tailored to your individual needs.

• Claims service – We will be there for our clients when they need us most. Working exclusively in the affluent market, Nationwide Private Client's claims professionals are trained problem-solvers who understand the value of providing specialized service, ensuring claims are handled with the utmost care from start to finish.
• Risk Solutions program – Nationwide Private Client's Risk Solutions program provides innovative insurance services and loss management support to better protect your home and assets, including home safety and catastrophe recommendations, evaluation of the replacement cost of your home based on unique features, and access to a strong network of vendors to support your needs.
The Weiss Insurance Agency also offers products in AL. Please call for information on products in those states.
On-the-go access
Nationwide mobile app
Pay your bill

View insurance cards without logging in

View your policies

Start an auto claim