Molamphy Insurance, LLC
Send Molamphy Insurance, LLC an Email
Our Insurance Products
Auto Insurance

Look to the insurance provider who is there when you need them when it comes to vehicle insurance services. Molamphy Insurance, LLC works with Nationwide to offer members a wide variety of discounts and services. We are also available to answer any questions you may have about auto insurance plans, either over the phone or in person. Just talk Pat Molamphy to find out more.

We make sure to thoroughly review your insurance needs before finalizing anything. It is our goal that you walk away with protection that you completely understand and can count on. We also make sure you know exactly which of our many discounts are available to you, such as those for good students or for using our ecofriendly paperless billing plan. These discounts may be applied to our many insurance protection options. We offer solutions like liability coverage and roadside assistance. Because we are located locally in Albemarle, we know what the specific weather and traffic conditions are like. We can walk you through the protection options for your vehicles and those specific to Albemarle. Have peace of mind that comes from a personalized insurance plan.

Pat Molamphy is willing to talk to you whenever you have the time. You can call us at (704) 983-0907 or schedule an in-person appointment at 204 W North St. Our door is always open and your questions will always be answered.

Homeowners Insurance

Home insurance is not a one-size-fits-all affair. Every home is different and there are many types of factors that determine what kind of coverage is needed. At Molamphy Insurance, LLC, we can help you figure out the best way to obtain the full coverage you need. Some factors that may affect your home insurance include the age of your home, whether you have a pool or trampoline in the yard, the condition of your home, and many other details. Call us at (704) 983-0907 or visit us at our office on 204 W North St in Albemarle to explore your options for securing your financial future.

Take the guesswork and headaches out of worrying about risk factors by speaking with Pat Molamphy about the ways in which Nationwide home insurance products can give you the coverage you need. We can add custom provisions to your policy or provide you with separate policies to ensure that all risks are addressed and fully provided for. Knowledge is power, and our agents are committed to empowering you to make the best decisions for your family and protecting your home. Let us figure out the risks while you enjoy your lifestyle with security and peace of mind.

To get started with the right policy for you, get in touch with Pat Molamphy who can offer the information and guidance you need. Feel free to bring up any questions and concerns you may have so that we can fully address them.

Life Insurance

Getting married, having kids and sending them off to college are all exciting milestones. As your life changes, so do your insurance needs. You might have concerns about securing your family's future when you are no longer around. You might also have some financial concerns about how they will manage any debts that you leave behind.

At Molamphy Insurance, LLC, we understand the need to provide your loved ones with a financial safety net. Whether you already have a policy and are looking to adjust your coverage or this is your first-time shopping for life insurance, we can handle your insurance needs.

We work with Nationwide to provide friendly service and diverse coverage options to customers in Albemarle. We recommend speaking to a life insurance agent for assistance in getting the right coverage for your unique situation.

There are several types of life insurance for you to consider, such as term, whole, universal and more. Choosing the right coverage may seem overwhelming. Fortunately, Pat Molamphy and our other team members can go over options to help you find a solution that provides the amount of coverage that meets your needs and can help you achieve your long-term financial goals.

If you are ready to learn coverage options, contact one of our agents at (704) 983-0907 to discuss them over the phone. You can also make an appointment or visit our office at 204 W North St,Albemarle,NC,28001 to meet in person. Our agent will be more than happy to evaluate your circumstances to help you get the right solution.


LAW-0240AO (05/18)

Business Insurance

When you are a business owner, stability is likely one of your top priorities. We at Molamphy Insurance, LLC understand this, which is why we teamed up with Nationwide, a company with an excellent history of insuring businesses. We want to make sure that your business has the basic coverage it needs as well as any additional coverage to fit the nuances of your situation. No business is exactly alike, and you'll want to consider factors such as your business location, how the business is run, and your target customers or clients when you assess insurance options.

If you are unsure how or where to start, Pat Molamphy and our other agents may recommend that you select a businessowners policy (BOP). It combines property insurance, liability insurance, and other types of insurance coverage. After that, you can look at other insurance coverage options such as business interruption insurance, which can help keep your business going financially in situations such as vandalism or extreme weather. Other coverage types that may interest you include utility interruption, employment practices, and accounts receivable. We also have insurance solutions customized toward specific business types in Albemarle such as dry cleaners, real estate, and plumbing.

Take advantage of an On Your Side® Review to determine the insurance coverage needs of your business. We will assess your business and give you information on what you may want to cover. Give us a call today at (704) 983-0907 or stop by our Molamphy Insurance, LLC office on 204 W North St.

Nationwide offers small business resources to help you strengthen your business, such as financial calculators and information and articles on marketing and cash flow management. Learn more at the

Business Solutions Center

.
The Molamphy Insurance, LLC also offers products in NC, SC, VA. Please call for information on products in those states.
Learning Center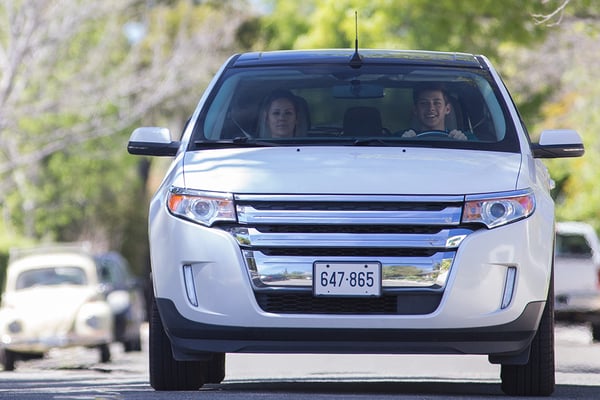 How does gap insurance work?
Discover what gap insurance does and how this auto policy can help you.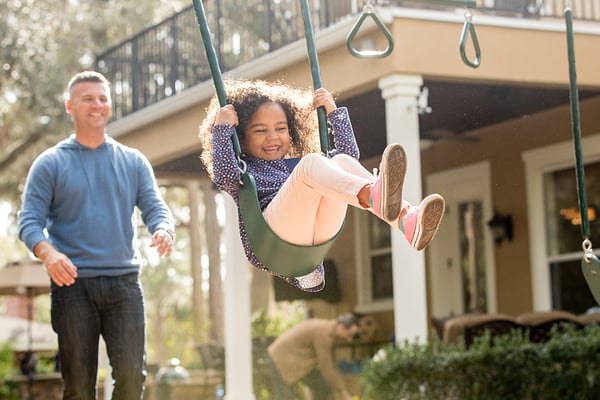 Are hazard and homeowners insurance the same?
Take a look at what make up the differences between hazard insurance and homeowners insurance.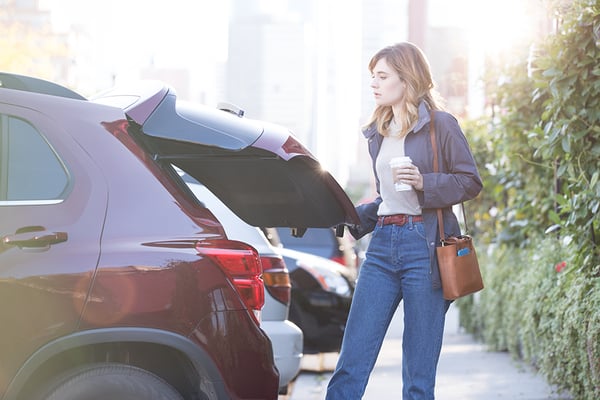 Comprehensive vs. collision insurance
Understand the differences between these two common types of auto insurance.
Nationwide mobile app
On-the-go access
Pay your bill

View insurance cards without logging in

View your policies

Start an auto claim