Richard A Parr
Send Richard A Parr an Email
Our Insurance Products
Auto Insurance

Get a personalized policy solution with Richard A Parr. Our agents will take the time to understand your auto coverage priorities whether your household residing in Cross Lanes includes a first-time driver, specialty vehicle, or specific financial concerns. No matter what your priorities, the versatile policy options and coverage programs from Nationwide have enabled Richard A Parr to serve motorists in neighborhoods across Cross Lanes.

Looking for additional motorist services? Rental reimbursement, towing and labor and roadside assistance offer peace of mind should the day come when your vehicle has seen one too many Washington winters. Or maybe you're looking for more affordable coverage. Talk to Richard "Dick" A Parr or one of our other agents about available policy discounts. This includes discounts such as family plans and good student discounts, as well as anti-theft and defensive-driving incentives. Plus, there's more than one way to create coverage that's easier on the pocketbook. The Vanishing Deductible® program rewards Cross Lanes drivers for each year of claims-free driving.

Better yet, shopping for auto insurance doesn't need to take a bunch of your time or patience. Get a policy recommendation quickly and confidently with Richard A Parr. Call us at (304) 776-5809 to discuss coverage details and to buy a policy directly over the phone. You can also schedule a visit with our 5422 Big Tyler Rd office.

Homeowners Insurance

Home is where your family builds memories on a daily basis, and we know that one of your top priorities is to protect it with sound insurance coverage. After all, we're talking about financial security, which can mean peace of mind. You can depend on the professionals at Richard A Parr in Cross Lanes to help. We'll walk you through the various options and take the mystery out of acquiring appropriate home insurance.

Basic home insurance coverage includes protection against events such as theft, or damage from the elements. That means that if Cross Lanes is hit with a major storm system, you are able to protect your family without worrying about paying more for destruction that may be caused. In addition to dwelling coverage that insures against damage to built-in appliances and wall-to-wall carpeting, insurance is also available for water backup caused by sewer or drain issues. You may also want to have detached structures insured, such as your garage or gazebo. Additionally, contents coverage helps to protect your belongings such as furniture and clothing from loss, and this can be defined in your policy.

There are several other options, and Richard "Dick" A Parr with Richard A Parr proudly works with Nationwide to offer excellent choices in home insurance coverage. You can get the conversation started with a call to (304) 776-5809. You can also stop by our office at 5422 Big Tyler Rd to learn more about the many advantages of protecting your home with a policy that's tailored to your needs.

Life Insurance

Bringing home a new baby, like many of life's happy events, also brings on new responsibilities. New obligations can be more easily shouldered if you take steps now to plan ahead. In order to provide long-term financial security for your family, you need a Cross Lanes life insurance agent who can help you understand the types of life insurance that best suit your family's needs.

The agents at Richard A Parr will help you safeguard your family's future by helping you select the right life insurance. We will explain term versus permanent insurance and answer all your questions. We are here to help you assess your needs and will explain the difference between whole life insurance and universal life insurance.

Our agency will help you determine the appropriate level of coverage for you and your family. There are several considerations when deciding the amount of coverage you need. Besides funeral and burial costs, you should consider current debts such as your mortgage, car loans and credit card debt.

You may also want to include child care and long-term educational expenses when figuring coverage amount. Whether your family has one or two sources of income, you should think about covering lost income for a specified number of years. We will also help you determine the number of years for which you need coverage.

Whether you have a new baby on the way, or you brought your baby home several months ago, now is the time to plan for life's eventualities. Call (304) 776-5809 and ask for Richard "Dick" A Parr or visit us at 5422 Big Tyler Rd,Cross Lanes,WV,25313. We will be happy to work with you to make sure your family's financial security is always protected.


LAW-0245AO (05/18)

Business Insurance

As a small business owner, you may have already purchased property insurance and general liability insurance, but did you know you could be protecting your assets even further? Nationwide, in conjunction with Richard A Parr, provides a wide variety of specialized business insurance policies to benefit many types of businesses.

Are you wondering what more you could need? Many business owners choose to add an umbrella policy to their coverage. Sometimes something occurs that the main policy cannot cover in full. If this happens, umbrella insurance acts as additional protection for a liability claim. Others opt to add income loss coverage and use it to pay bills and employees if they ever experience a business interruption. Depending on the type of business you run, you may be required to carry workers' compensation insurance in case an employee becomes injured on the job. Equipment breakdown policies, crime insurance policies, and cyber liability policies are all popular as well. If you are feeling overwhelmed by all the options, don't worry. Our experienced agent, Richard "Dick" A Parr, can help you determine which policies would work well for your company. Together, we will come up with a package that protects you at a budget you can afford.

If you run a small business in Cross Lanes, Nationwide and Richard A Parr are ready and willing to help you. To learn more about which small business policies are right for you, call us at (304) 776-5809 or stop into our offices at 5422 Big Tyler Rd.

Nationwide offers small business resources to help you strengthen your business, such as financial calculators and information and articles on marketing and cash flow management. Learn more at the

Business Solutions Center

.
The Richard A Parr also offers products in OH, WV. Please call for information on products in those states.
Learning Center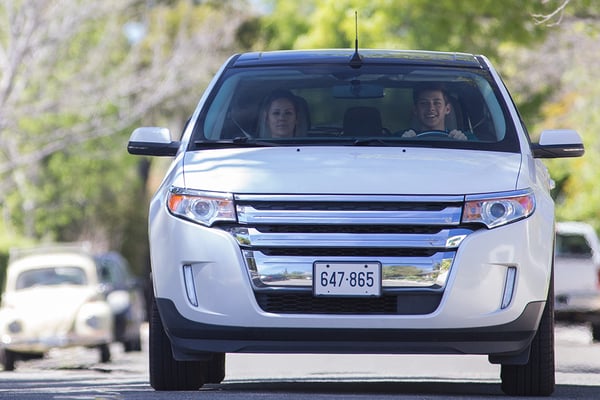 How does gap insurance work?
Discover what gap insurance does and how this auto policy can help you.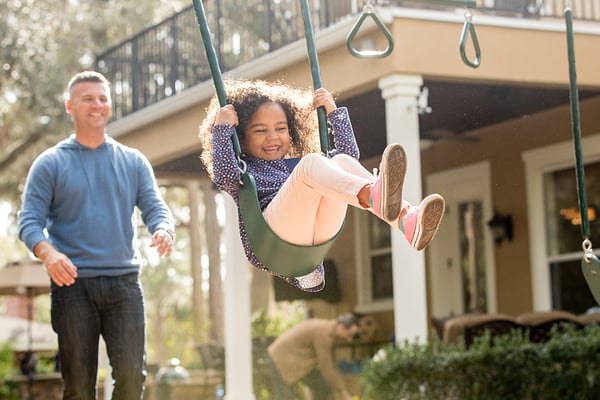 Are hazard and homeowners insurance the same?
Take a look at what make up the differences between hazard insurance and homeowners insurance.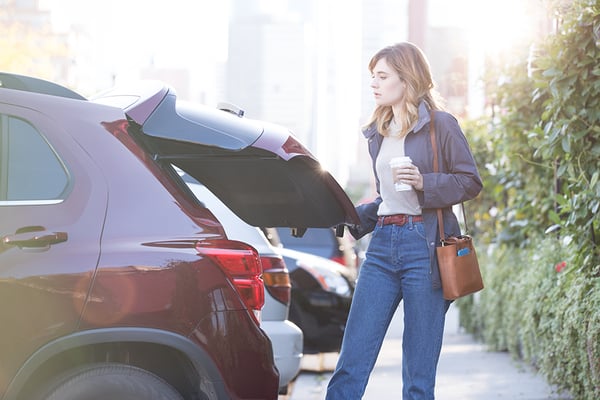 Comprehensive vs. collision insurance
Understand the differences between these two common types of auto insurance.
Nationwide mobile app
On-the-go access
Pay your bill

View insurance cards without logging in

View your policies

Start an auto claim