Contact
Send Sean Scott Fincher an Email
Hours
Store Hours:
Day of the Week
Hours
Mon

9:00 AM

-

5:30 PM

Tue

9:00 AM

-

5:30 PM

Wed

9:00 AM

-

5:30 PM

Thu

9:00 AM

-

5:30 PM

Fri

9:00 AM

-

5:30 PM

Sat
Closed
Sun
Closed
About Sean Scott Fincher
I'm a graduate of University of North Carolina- Chapel Hill. I have been in the insurance industry for almost 20 years now. I'm licensed in NC & SC. I enjoy fishing and spending time with my family.
Education
Graduate: University of North Carolina-Chapel Hill
Professional Designations
Agent Qualifications
Property & Liability, Life & Health
Awards
Champion Award
Presidents Conference Award
Nationwide Auto Council
Nationwide Life Council
Nationwide Commercial Council
Community Activities
Fayetteville Association of Realtors, Fayetteville Chamber of Commerce, Fayetteville Homebuilders Association, Military Affairs Council, Fayetteville Kiwanis, Habitat for Humanity
Our Insurance Products
Auto Insurance

When looking for insurance, what matters most is coverage you can rely on if things go wrong. That's why Sean Scott Fincher works with Nationwide to provide you with a personalized and affordable plan. We know every situation is different, which is why we offer a variety of solutions to common insurance needs. Whether you have one car and one driver or many cars and multiple drivers, Sean S Fincher, Inc. Agency is ready to help you navigate selecting car insurance.

At Nationwide, we're here when you need us. We make vehicle claims quick and simple by providing a list of repair shops we have pre-screened for quality and professionalism. We are local to the Benson area so we know what is important for vehicles in this part of the country, from weather to general use. We'll spend as long as it takes to make sure you understand your coverage.

When you contact Sean S Fincher, Inc. Agency, you'll get the benefit of all Nationwide's discounts which you may qualify for. There are discounts for every stage of life, from good student discounts to safe driver discounts. We will even discuss discounts for eco-friendly billing. Call today at (919) 894-2515 or come visit us in person at 101 E Main St. We look forward to making you part of our member community.

Homeowners Insurance

Feeling confident in your insurance policy's ability to protect what matters most is very important. Nationwide customers across the country have known for years that their chosen insurer is going to be there for them through the biggest life changes. Here at Sean S Fincher, Inc. Agency, we are pleased to offer personalized insurance solutions to our valued Benson customers. This is a great time to re-evaluate your insurance needs and make sure your policies are working hard on your behalf.

Any changes in your life may require taking a second look at insurance coverage. For instance, remodeling or renovating a home can increase its value considerably, which might mean your old home insurance policy is no longer reflective of your actual needs. Visiting with Sean Scott Fincher or another Sean S Fincher, Inc. Agency team member is a great way to explore your home insurance policy options and other important coverage solutions.

Thanks to the many coverage options made available through Nationwide, we can offer a more personalized approach to policy creation. Having home insurance tailored to your individual needs is the best way to ensure you are getting the best value. We can help evaluate your current home insurance needs and assist in determining the forms of coverage that best address your concerns. Contact Sean S Fincher, Inc. Agency today by calling (919) 894-2515 or visit our offices at 101 E Main St. We look forward to helping your insurance do more for you.

Life Insurance

When you're ready to purchase life insurance, it helps if you start off by choosing a good life insurance agent in Benson. Whether you already have a policy and are looking to update coverage for yourself or you're ready to start a family and want to learn coverage options, you'll need an agent that is as good as the insurer they represent. At Sean S Fincher, Inc. Agency, our agents work hard to provide customers with the service and coverage options they need to strengthen their families' financial security and help them enjoy peace of mind.

There are many types of life insurance for you to consider as you determine what your financial security needs are. A good agent's assistance is invaluable. They can help you understand confusing industry jargon. They can also educate you about different coverage options to enable you to make well-informed decisions that provide your family with enough death benefit to keep them financially comfortable in the event of your untimely death. Think about if you live longer than expected. As you grow older, you and your family's financial needs will change, especially if you require long-term care. Do not leave anything to chance and unexpected circumstance. Think about your current financial obligations, how much you can afford for premiums and future financial goals.

If you're not sure how to get the coverage you need or are not sure if your current policy is enough, feel free to stop by 101 E Main St, Benson, NC, 27504 to speak with Sean Scott Fincher. You can also contact them directly by dialing (919) 894-2515.


LAW-0243AO (05/18)

Business Insurance

Like most business owners, you probably know pretty much everything about your business. Still, you may have lingering questions about your commercial insurance needs. The Sean S Fincher, Inc. Agency can fill the gaps in your knowledge of Benson business insurance, just as we can recognize and fill gaps in your policy coverage.

Maybe you have questions about a business owner's policy or industry-specific coverage programs available from Nationwide. Maybe you have questions about different commercial insurance products including liability, property, and employee coverage. But no matter your concerns, you want to know that your business's past success has been safeguarded, while also putting your company in a great position for future growth.

In addition to their great insurance products, the Sean S Fincher, Inc. Agency also partners with Nationwide for superior account services. For example, whether you need to respond to changes in state law or local markets, don't underestimate the value of the Nationwide's On Your Side® Reviews. Let us explain how dependable customer service and flexible billing options make for stronger protection for your Benson company. Give us a call at (919) 894-2515 so we can start discussing your business's insurance needs. We can also set up a time to talk in person at our local office. We're located at 101 E Main St.

Nationwide offers small business resources to help you strengthen your business, such as financial calculators and information and articles on marketing and cash flow management. Learn more at the

Business Solutions Center

.
The Sean S Fincher, Inc. Agency also offers products in NC, SC. Please call for information on products in those states.
About the Sean S Fincher, Inc. Agency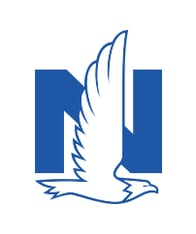 Cheryle Sizemore
Customer Service Sales Representative
Send Cheryle Sizemore an Email
Our agency has been serving the community for over 20 years. Our goal is to provide you with a lasting relationship and the right coverage so you can be confident we are protecting what matters most. We specialize in Auto, Homeowner, Boat, Motorcycle, RV, Commercial and Life Insurance.
Six locations: 7924 Raeford Rd, Fayetteville - servicing Western Cumberland & Hoke County. 465 Ramsey St, Fayetteville - servicing downtown Fayetteville & East Fayetteville. 1014 N Bragg Blvd, Spring Lake - servicing Spring Lake, Cameron, & Lillington. 401 E Hwy 24, Roseboro - servicing Sampson County. 101 East Main Street, Benson- Servicing Johnston County 308 Vance Street, Clinton- Servicing Sampson County
Average customer rating for Sean S Fincher, Inc. Agency
Nationwide mobile app
On-the-go access
Pay your bill

View insurance cards without logging in

View your policies

Start an auto claim