Contact
Send Sean Scott Fincher an Email
Hours
Store Hours:
Day of the Week
Hours
Mon

9:00 AM

-

5:30 PM

Tue

9:00 AM

-

5:30 PM

Wed

9:00 AM

-

5:30 PM

Thu

9:00 AM

-

5:30 PM

Fri

9:00 AM

-

5:30 PM

Sat
Closed
Sun
Closed
Serving Western Fayetteville, Hoke County, Harnett County & Sampson County
About Sean Scott Fincher
I'm a graduate of University of North Carolina- Chapel Hill. I've been in the insurance industry for almost 20 years now. I'm licensed in NC & SC. I enjoy fishing and spending time with my family.
Education
Graduate: University of North Carolina-Chapel Hill
Professional Designations
Agent Qualifications
Property & Liability, Life & Health
Awards
Champion Award
Presidents Conference Award
Nationwide Auto Council
Nationwide Life Council
Nationwide Commercial Council
Community Activities
Fayetteville Association of Realtors, Fayetteville Chamber of Commerce, Fayetteville Homebuilders Association, Military Affairs Council, Fayetteville Kiwanis, Habitat for Humanity
Our Insurance Products
Auto Insurance

Understanding the coverage you buy is important, but the language of underwriting can be a little difficult for those who are new to it. That's why Sean S Fincher, Inc. focuses on explaining auto insurance coverage in a common sense way that members in Fayetteville appreciate. That way, it's easier to enjoy your vehicle with the assurance you understand what is covered in the event of an accident.

Auto policies tend to start with liability coverage, and the right amount can depend on the vehicle you drive, the state's requirements, and other factors. Once you have the liability package you need, collision coverage is there to help take care of any covered damage your vehicle takes in the event of an accident, and comprehensive packages are there to cover you in the event of an incident when the vehicle is not in motion. Sean Scott Fincher works with Nationwide to provide drivers with a wide range of coverage choices. After you find the right coverage levels for your vehicle, we will apply discounts you may qualify for such as for safety equipment in the vehicle or your safe driving history.

Finding out more about our policy options is easy. Our offices can be reached at (910) 860-4995, and agents are happy to take set appointments for in-person consultations at our office located at 7924 Raeford Rd.

Homeowners Insurance

At Sean S Fincher, Inc. we understand that you want insurance coverage for your home in Fayetteville without any hassle. Your house and belongings have both economic and emotional value and our agency is here to help you choose insurance that offers both security and peace of mind. In the event of a covered loss, you can rest easy knowing we are here to help. Your coverage needs depend largely on the specifics of your property, such as swimming pools and outbuildings, and Sean Scott Fincher can help you asses your insurance requirements and choose a policy that offers the coverage you need.

Sean S Fincher, Inc. has joined with Nationwide to provide you with a variety of sensible home insurance options, including customized coverage programs such as Brand New Belongings®. With this program, you'll receive the cash value of your possessions as well as coverage for any additional funds it takes to replace or repair them. If you enjoy hosting large group gatherings, we can help you determine whether you need additional coverage in case of an accident or injury to one of your guests. Whether your situation requires additional specialized insurance or is more traditional, we can help you find the coverage you need.

To find out more information regarding the programs that are right for you, call (910) 860-4995 today. Our experienced agents can help meet your needs with a customized insurance package, possible discounts, and hassle-free service. We can even help you choose and purchase a policy over the phone. Call today, or stop by our office at 7924 Raeford Rd.

Life Insurance

No matter if you have a family, a spouse or are single, you need a life insurance plan built with the help of Sean Scott Fincher in Fayetteville. Your plan is intended to provide you and the people most important to you with complete peace of mind, but you might be uncertain as to what kind of protection is best for your particular needs. Know that you have quick and easy access to professional help to ease your mental burden.

From knowing the amount of coverage you need to understanding how your medical history factors into your term or whole life insurance plan, there's a lot of ground to cover. We sit down with you to get a full understanding of your present situation as well as anything you foresee coming down the road, such as the birth of a child or a shift in your finances. Our agents specialize in pairing you with the perfect protection and mental as well as financial security, and they make sure your plan always reflects your most current needs; just make sure you keep us in the loop on the latest developments in your life that might call for a change to your plan.

If you're unsatisfied with your current life insurance protection, or if you're getting insurance for the first time, do yourself a favor and work with a life insurance agent who cares. When you're ready, we'll be waiting for you at Sean S Fincher, Inc. located at 7924 Raeford Rd,Fayetteville,NC,28304. You're also more than welcome to speak with Sean Scott Fincher directly by calling (910) 860-4995.


LAW-0242AO (05/18)

Business Insurance

We all strive to be at our very best at every possible moment to fulfill our own individual obligations and meet the needs of those around us. Yet there will be times when factors outside of our control present risks. Perhaps in no other facet of life is this more true than in business. As a small business owner, your effort in building your company needs to be protected by a sound insurance plan. We at Sean S Fincher, Inc. would be happy to provide you with that.

Thanks to our association with Nationwide, all of the core coverage elements needed to build the right business insurance policy in Fayetteville are right at your fingertips. You can start with basic options such as commercial property and business liability insurance, and then supplement that with business auto coverage. Then, depending upon the unique aspects of your company, you can choose to add extra coverage such as crime insurance, cyber liability protection, workers' compensation, and added financial security through accounts receivable and business interruption insurance. Not sure how much insurance you'll need? Choose instead to go with a businessowners policy, which offers a wide range of coverages designed to provide a convenient package.

Building the ideal small business insurance plan can be easy if you have the right help in doing it. Sean Scott Fincher is here to help. We look forward to discussing all of the business insurance benefits that Nationwide has to offer. To learn more about covering your company through Nationwide, stop by and speak to us at our office on 7924 Raeford Rd, or call and schedule an appointment at (910) 860-4995.

Nationwide offers small business resources to help you strengthen your business, such as financial calculators and information and articles on marketing and cash flow management. Learn more at the

Business Solutions Center

.
The Sean S Fincher, Inc. also offers products in NC, SC. Please call for information on products in those states.
About Sean S Fincher, Inc.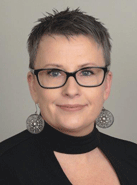 Pam Hockensmith
Commercial Insurance Specialist
Send Pam Hockensmith an Email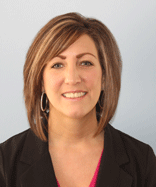 Briana Futch
Personal Lines Sales Manager
Send Briana Futch an Email
Our agency has been serving the community for over 20 years. Our goal is to provide you with a lasting relationship and the right coverage so you can be confident we are protecting what matters most. We specialize in Auto, Homeowner, Boat, Motorcycle, RV, Commercial and Life Insurance.
Six locations: 7924 Raeford Rd, Fayetteville - servicing Western Cumberland & Hoke County. 465 Ramsey St, Fayetteville - servicing downtown Fayetteville & East Fayetteville. 1014 N Bragg Blvd, Spring Lake - servicing Spring Lake, Cameron, & Lillington. 401 E Hwy 24, Roseboro - servicing Sampson County. 101 E Main Street Benson- servicing Johnston County. 308 Vance Street Clinton-Servicing Sampson County
Average customer rating for Sean S Fincher, Inc.
Nationwide mobile app
On-the-go access
Pay your bill

View insurance cards without logging in

View your policies

Start an auto claim