Hours
Store Hours:
Day of the Week
Hours
Mon

9:00 AM

-

5:30 PM

Tue

9:00 AM

-

5:30 PM

Wed

9:00 AM

-

5:30 PM

Thu

9:00 AM

-

5:30 PM

Fri

9:00 AM

-

5:30 PM

Sat
Closed
Sun
Closed
Serving Sampson County. To include Roseboro, Salemburg, Garland and Clinton.
About Sean Scott Fincher
I'm a graduate of University of North Carolina- Chapel Hill. I've been in the insurance industry for almost 20 years now. I'm licensed in NC & SC. I enjoy fishing and spending time with my family.
Education
Graduate: University of North Carolina-Chapel Hill
Professional Designations
Agent Qualifications
Property & Liability, Life & Health
Awards
Champion Award
Presidents Conference Award
Nationwide Auto Council
Nationwide Life Council
Nationwide Commercial Council
Community Activities
Fayetteville Association of Realtors, Fayetteville Chamber of Commerce, Fayetteville Homebuilders Association, Military Affairs Council, Fayetteville Kiwanis, Habitat for Humanity
Our Insurance Products
Auto Insurance

While you might be one of the safest drivers in Roseboro, there's no guarantee that you'll never be involved in an accident. Sean Scott Fincher is here to make sure you and your passengers are well prepared for any incident waiting for you down the road. To add an extra layer of protection, Sean S Fincher, Inc. has made it easy to get the right coverage through a policy backed by Nationwide.

In addition to traditional driving vehicles, we know how to make sure you have the right plan for other vehicles such as RVs, motorcycles, and even ATVs. If it has an engine and tires, there's a good chance we can insure it and give you peace of mind at the same time. Just as there are different driving styles, there are different auto insurance needs. We learn how you drive, where you drive, the safety and security features on your vehicle, and if there are any special coverage options that may need to be added onto your policy.

Ready to drive off into the sunset with true peace of mind? Stop by and see us at 401 East Hwy 24, or pick up the phone and call us at (910) 525-3001.

Homeowners Insurance

Homeowners insurance is a crucial part of owning and protecting a home. That's why the Sean S Fincher, Inc. has worked so diligently to understand the insurance priorities of 28382 homeowners and their residential properties. In fact, the exact location of your home may mean your home's risk profile is slightly different from that of your Roseboro neighbors' right down the street. No matter the specifics, Nationwide has coverage that's right for your Roseboro home, and our agents can help further personalize your homeowner's policy.

How so? Beyond the location, the property itself often has very different kinds of assets that can be protected through home insurance coverage. The structure and dwelling coverage are the backbone of most policies, but Sean S Fincher, Inc. offers plenty of additional coverage options through Nationwide. These options cover things like a detached garage or other buildings, contents and valuables, or even a number of exclusive coverage programs like Better Roof Replacement®. Plus, if the time ever comes when one or more of our homeowners need to return a home to its former glory, the Nationwide On Your Side® Claims Service offers extra peace of mind.

Our office is located at 401 East Hwy 24. But our home insurance expertise extends throughout the greater Roseboro area. Call the Sean S Fincher, Inc. at (910) 525-3001 to get our take on the best way to protect against potential homeowner damages.

Life Insurance

If you are thinking about purchasing a life insurance policy in Roseboro, you might have a few concerns about the process. You are probably familiar with purchasing insurance for your vehicles and home. However, life insurance requires you to exercise a little more due diligence. Think of life insurance as a long-term, personal investment. The right coverage can provide financial stability for your family. The wrong coverage could leave them with unexpected expenses.

At Sean S Fincher, Inc., we work with Nationwide to provide you with many insurance options to protect your most valuable assets. We understand the need for financial security and the challenges you may encounter in achieving it. We are here to help provide you and your loved ones with friendly and professional assistance in protecting the items and people you cherish the most.

You want the best rates possible for your budget. For you to receive it, you need to consider which types of life insurance you need. Making this decision is not always easy. Fortunately, Sean Scott Fincher and any of our team members are available to assist. There is some industry language you may not be familiar with that can make it challenging for you to understand policy options. We also offer different levels of coverage with varying death benefits and payment options.

Your policy is only as good as your insurer's reputation, experience and coverage options. To learn more about our products and how they can benefit you, call (910) 525-3001 to speak with one of our team members, or stop by 401 East Hwy 24,Roseboro,NC,28382 to discuss your insurance needs in our office.


LAW-0241AO (05/18)

Business Insurance

You don't have to go it alone when it comes to finding the perfect business insurance policy for your company. Nationwide works with Sean S Fincher, Inc. and Sean Scott Fincher in order to help you find the best policy that not only meets your business needs, but also your budget. From start to finish, we walk you through the entire process.

What type of business do you operate? This is just one of the questions that we ask when structuring a policy with you to meet your needs. During your consultation, we discuss the type of business you run, your operating costs, and how many employees you have. We also determine how much profit you bring in and if any laws govern the type of insurance you must carry for your company. We use all of this information to show you which policies would protect your business, which are optional, and which you may not need. We also discuss how much coverage you need and whether you would benefit from any specialized policies such as cyber liability insurance or employment practices liability coverage.

Once you select your plan, you can rest assured we continue to work for you. In fact, using Nationwide's On Your Side® Review, we meet with you annually to discuss any changes in your business and determine if you would benefit from changes in your insurance coverage. If you are interested in learning more about customized policies for your small business in Roseboro, schedule a consultation appointment today. Visit us at 401 East Hwy 24 or call us at (910) 525-3001.

Nationwide offers small business resources to help you strengthen your business, such as financial calculators and information and articles on marketing and cash flow management. Learn more at the Business Solutions Center.
The Sean S Fincher, Inc. also offers products in NC, SC. Please call for information on products in those states.
About Sean S Fincher, Inc.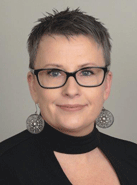 Pam Hockensmith
Commercial Insurance Specialist
Lucy Cash
Office Manager/Sales Representative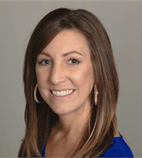 Briana Futch
Personal Lines Sales Manager
Our agency has been serving the community for over 20 years. Our goal is to provide you with a lasting relationship and the right coverage so you can be confident we are protecting what matters most. We specialize in Auto, Homeowner, Boat, Motorcycle, RV, Commercial and Life Insurance.
Six locations: 7924 Raeford Rd, Fayetteville - servicing Western Cumberland & Hoke County. 439 Ramsey St, Fayetteville - servicing downtown Fayetteville & East Fayetteville. 1014 N Bragg Blvd, Spring Lake - servicing Spring Lake, Cameron, & Lillington. 401 E Hwy 24, Roseboro - servicing Sampson County. 101 E Main Street Benson- servicing Johnston County. 308 Vance Street Clinton-Servicing Sampson County
Average customer rating for Sean S Fincher, Inc.
Nationwide mobile app
On-the-go access
Pay your bill

View insurance cards without logging in

View your policies

Start an auto claim