Our Insurance Products
Auto Insurance

You know the importance of being a responsible driver who is defensive and aware of your surroundings. Now, it is time to enlist the help of Southwest Insurance Agents Alliance so we can create an auto insurance policy that is customized to meet the needs of your family. We take our job seriously and are confident we can design a policy that accurately addresses the unique risks your family faces.

When you begin working with Southwest Insurance Agents Alliance at our Mesa office location, you will notice that adding drivers to your policy or modifying coverage options is simple, efficient, and understandable. By working together with Nationwide, we provide an On Your Side® Review where we assess changes that need to be made to your policy. We also look for ways to lower the rates you pay and provide you with discounts for which you may qualify such as good student discount or multi-policy discount.

There is no greater time than now to protect your family with the security of a reliable auto insurance policy. You can call us today at (877) 742-2468 to set up an appointment at our office located at 1350 E Southern Ave. We look forward to helping you acquire the coverage you need.

Homeowners Insurance

Part of protecting your family's financial future is purchasing appropriate insurance for your life situation. For homeowners, coverage for your property is important for your financial security. Southwest Insurance Agents Alliance offers several types of home insurance products so you can find the protection you need. Speak with Southwest Insurance Agents Alliance to find out which type of home insurance is the best for you.

Just as homes can vary greatly from one another, home insurance policies do as well. You want to obtain coverage that will fully protect you against potential risks, without overpaying for coverage you do not need. The size and type of your home are just some of the factors that can affect which provisions you will want your policy to include. Call (877) 742-2468 or schedule an appointment for a consultation with Southwest Insurance Agents Alliance in Mesa to discuss your customized options.

We at Nationwide want you to feel comfortable and secure with the protection you have. We know that your circumstances are highly individual and we want you to be protected from every angle. You can come into the agency office on 1350 E Southern Ave to speak with highly qualified insurance professionals who will give you the information you need to decide which policy to choose.

Life Insurance

When you're ready to purchase life insurance, it helps if you start off by choosing a good life insurance agent in Mesa. Whether you already have a policy and are looking to update coverage for yourself or you're ready to start a family and want to learn coverage options, you'll need an agent that is as good as the insurer they represent. At Southwest Insurance Agents Alliance, our agents work hard to provide customers with the service and coverage options they need to strengthen their families' financial security and help them enjoy peace of mind.

There are many types of life insurance for you to consider as you determine what your financial security needs are. A good agent's assistance is invaluable. They can help you understand confusing industry jargon. They can also educate you about different coverage options to enable you to make well-informed decisions that provide your family with enough death benefit to keep them financially comfortable in the event of your untimely death. Think about if you live longer than expected. As you grow older, you and your family's financial needs will change, especially if you require long-term care. Do not leave anything to chance and unexpected circumstance. Think about your current financial obligations, how much you can afford for premiums and future financial goals.

If you're not sure how to get the coverage you need or are not sure if your current policy is enough, feel free to stop by 1350 E Southern Ave,Mesa,AZ,85204 to speak with Southwest Insurance Agents Alliance. You can also contact them directly by dialing (877) 742-2468.


LAW-0243AO (05/18)

Business Insurance

Running a business can be challenging and fun, and like nothing else you have experienced. Business insurance is one way you can safeguard the stability and continued success of your business for years to come. We at Southwest Insurance Agents Alliance work with Nationwide to provide insurance solutions for your business in Mesa. We can help build and customize a policy developed for the unique needs of your company, and an On Your Side® Review will help identify areas of priority.

Southwest Insurance Agents Alliance has insurance options for specific industry types. For instance, we have auto parts retailer business insurance, florist business insurance, and attorneys office insurance among our many packages. If your business qualifies, a business owners policy, or BOP, gets you covered on the essentials, and then you can look at other insurance coverage options such as commercial property insurance to meet your more specific needs. These coverage options can provide peace of mind so that you can make your business all it can be. They also provide a level of customization that is necessary for many businesses because each and every one, even within the same industry, is different. All of these options are available right here in Mesa.

Give our team at Southwest Insurance Agents Alliance a call at (877) 742-2468, or stop by our office on 1350 E Southern Ave. We will answer any questions you have and get started on building an insurance policy for your business needs.

Nationwide offers small business resources to help you strengthen your business, such as financial calculators and information and articles on marketing and cash flow management. Learn more at the Business Solutions Center.
The Southwest Insurance Agents Alliance also offers products in AL, AZ, AR, CA, CO, CT, DE, FL, GA, ID, IL, IN, IA, KS, MI, MN, MO, MT, NE, NV, NM, NY, NC, ND, OH, OR, PA, SC, SD, TX, UT, VA, WA, WY, KY. Please call for information on products in those states.
About Southwest Insurance Agents Alliance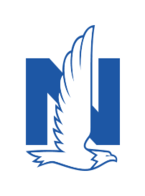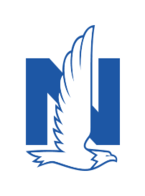 Click to visit page of this location


Average customer rating for Southwest Insurance Agents Alliance
Nationwide mobile app
On-the-go access
Pay your bill

View insurance cards without logging in

View your policies

Start an auto claim