Contact
Send Steve Vasseur an Email
Hours
Store Hours:
Day of the Week
Hours
Mon

8:30 AM

-

4:30 PM

Tue

8:30 AM

-

4:30 PM

Wed

8:30 AM

-

4:30 PM

Thu

8:30 AM

-

4:30 PM

Fri

8:30 AM

-

4:30 PM

Sat
Closed
Sun
Closed
About Steve Vasseur
Professional Designations
Our Insurance Products
Auto Insurance

Even with advanced auto technology, car accidents are still a common occurrence. Steve Ward Vasseurunderstands how much of an investment your automobile is and how much you enjoy driving it. This is just one reason we've turned to Nationwide to help us provide the best auto insurance protection to Paducah drivers.

Distracted driving, driver error, fatigue, and speeding are just a few causes of auto accidents, and are all factors to take into account when it comes to selecting your auto protection. We also consider factors that can lower the price of your insurance policy, such as having a new vehicle and good driving behavior. After we've helped build a personalized plan for you and your automobile, we'll be sure to keep in touch with you to see if there are any changes in your life or driving habits that might require a change to your insurance policy.

Not satisfied with your current auto insurance protection? Thinking about getting a new car and curious about how much you'll likely have to pay for insurance? No matter your circumstances, we're always available to talk to you about your options. Whenever you're ready, give us a call at (270) 442-4546, or visit us at 2500 Jackson St.

Homeowners Insurance

Protecting your Paducah property and family from loss is just one of the goals of a home insurance plan. Offering you peace of mind both now and in the event of a loss is one of our top priorities at Steve Ward Vasseur. That's why we help you assess your insurance needs before they arise by taking into consideration all the specifics that affect your situation. Many factors influence your need for coverage, including having a pool or detached buildings on your property. Steve Vasseur will help you determine your needs and choose adequate coverage.

Our relationship with Nationwide allows us to offer you a variety of policies that enhance traditional coverage for both personal injury and loss. If you store high-value items at home, or have fine art you'd like to insure, we can help with Valuables Plus®, a program designed specifically for those special heirlooms or prized possessions. If you need to file a claim, we are here to help expedite the process and assist you in getting your home back to normal again.

Give us a call today at (270) 442-4546 to find out more information regarding programs that are right for your situation. Alternately, you can find a time to meet at our office located at 2500 Jackson St. Let us help you with bundling discounts, additional coverage, and a policy that will leave you worry-free

Life Insurance

If you have children, a spouse or anyone in your life who depends upon you financially, you need life insurance. The same holds true if you depend upon someone else financially. Life is unpredictable but it is within your power to minimize or even eliminate the financial impact of unexpected life events.

We at Steve Ward Vasseur are here to help people like you in the Paducah area. We are here to answer your questions and make life insurance understandable. We will explain term versus permanent insurance and we will outline the types of life insurance that may be best for you.

When determining the amount of coverage you need, you should consider both your present and future circumstances. What are your current financial needs and what do you expect to be the future financial needs for your family?

You should factor in your current age, income and debts and the likely financial impact of lost income. You should also consider final expenses as well as future educational needs for your children and even for yourself or your spouse. If you are a one-income household, you should be sure to purchase a policy that will cover that income in its entirety if lost.

Life gets hectic; make sure you are not too busy to take care of yourself and your family. Call us now at (270) 442-4546 and ask for Steve Vasseur. We are located at 2500 Jackson St,Paducah,KY,42003 and you are welcome to stop in any time. Let us help you find the right policy to assure your family's financial security.


LAW-0248AO (05/18)

Business Insurance

Steve Ward Vasseur has extensive local knowledge of the various industries operating in Paducah and 42003, earned through past experience working with individual companies that call Paducah home. The professional liability needs of a doctor, lawyer, or real estate agent are much different than, say, the commercial property insurance needs of a wholesaler/distributor. And with our own brick-and-mortar location, we understand how important location is to commercial insurance - even to those businesses which lease their operating space.

These diverse risk management needs also explain why we help so many of our commercial clients with a business owner's policy from Nationwide. With this type of policy, Steve Ward Vasseur can combine different coverages into a single policy customized for your company's goals and responsibilities. But no matter your business insurance needs, know that Steve Ward Vasseur can help you find coverage that makes sense for your Paducah company.

Don't wait any longer to protect what you've worked so hard to build. Let Steve Ward Vasseur make sure your customers, employees, and business are covered. Give us a call at (270) 442-4546 to discuss how we can better manage your company's risk and set up a payment schedule that fits with your weekly, monthly, and annual business expenditures.

Nationwide offers small business resources to help you strengthen your business, such as financial calculators and information and articles on marketing and cash flow management. Learn more at the

Business Solutions Center

.
The Steve Ward Vasseur also offers products in IL, KY. Please call for information on products in those states.
About Steve Ward Vasseur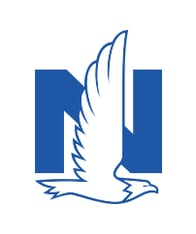 Melody White
Agent/Office Manager
Send Melody White an Email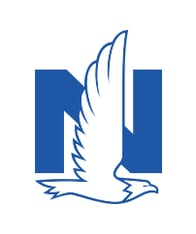 Susan Grubb
Agent/Office Manager
Send Susan Grubb an Email
After realizing that helping people was a passion for me I decided on being in the Insurance world. I soon realized that when it came to life insurance most people I knew didn't have a clue what they had or what they would need to continue life after a tragic event. So my passion and work ethic fused a common bond and the love for helping people embarked on a new chapter. I had worked for a few select companies for 25 years doing well with my new mission in life and then decided on Nationwide being the company that I would represent in providing products and services for my current and future members. At this agency when you call you will not get a recording but someone that can take your call immediately with excellent service and competitive prices. We work hard for our members. We review policies with our members on a proactive basis, and make sure during the claim process that our members are coached every step of the way. We want you to know that someone is On Your Side, and without hesitation you can depend on us to help provide you what you are looking for. Give us a call today, Sincerely, Steve Vasseur
Our agency is here to supply members with great customer service, a step by step walk thru of fulfilling their insurance needs. We always offer consultation to make sure our members know all of their available options. Life can be hectic; having someone On Your Side is always better than facing it alone. Insurance is more than protecting "stuff", it's about protecting You and your family. . Let us be in your corner and get through life together
Average customer rating for Steve Ward Vasseur
Nationwide mobile app
On-the-go access
Pay your bill

View insurance cards without logging in

View your policies

Start an auto claim