Contact
Send Steven R Cook an Email
Hours
Store Hours:
Day of the Week
Hours
Mon

8:30 AM

-

5:00 PM

Tue

8:30 AM

-

5:00 PM

Wed

8:30 AM

-

5:00 PM

Thu

8:30 AM

-

5:00 PM

Fri

8:30 AM

-

5:00 PM

Sat
Closed
Sun
Closed
About Steven R Cook
Awards
Champion Award
Million Dollar Round Table
Presidents Conference Award
Nationwide Auto Council
Nationwide Life Council
Our Insurance Products
Auto Insurance

Insurance is all about bringing you peace of mind by protecting your assets. That's why it's important for your coverage to meet your needs, especially for something you depend on like your vehicle. Steven R. Cook understands this, which is why our agents work with Nationwide to provide auto insurance coverage that is easily personalized to fit your needs in Granite Quarry.

Steven R. Cook builds policies with both you and your vehicle in mind, customizing the types and levels of coverage to fit. This means helping you understand how you could benefit from comprehensive coverage that protects your vehicle, even when it's not in use. It also means helping you understand how much property and injury liability you need, and what level of collision coverage will help you most in the event of an accident. Members also have the opportunity to take advantage of Nationwide's discounts for which they may qualify, such as for vehicle safety features or safe driver habits.

To learn more about our policies, or to buy one, contact our offices at (704) 279-2392. Or, call to schedule an appointment at our office at 302 N Salisbury Ave.

Homeowners Insurance

Feeling confident in your insurance policy's ability to protect what matters most is very important. Nationwide customers across the country have known for years that their chosen insurer is going to be there for them through the biggest life changes. Here at Steven R. Cook, we are pleased to offer personalized insurance solutions to our valued Granite Quarry customers. This is a great time to re-evaluate your insurance needs and make sure your policies are working hard on your behalf.

Any changes in your life may require taking a second look at insurance coverage. For instance, remodeling or renovating a home can increase its value considerably, which might mean your old home insurance policy is no longer reflective of your actual needs. Visiting with Steven R Cook or another Steven R. Cook team member is a great way to explore your home insurance policy options and other important coverage solutions.

Thanks to the many coverage options made available through Nationwide, we can offer a more personalized approach to policy creation. Having home insurance tailored to your individual needs is the best way to ensure you are getting the best value. We can help evaluate your current home insurance needs and assist in determining the forms of coverage that best address your concerns. Contact Steven R. Cook today by calling (704) 279-2392 or visit our offices at 302 N Salisbury Ave. We look forward to helping your insurance do more for you.

Life Insurance

Life is full of uncertainties. Your family's financial well-being shouldn't be one of them. As you shop for life insurance in Granite Quarry, you likely have many questions running through your mind:

• "What are the benefits of term vs. permanent policies?"
• "How much coverage do I need?"
• "How much does a life insurance policy cost?"

Steven R. Cook and Steven R Cook can help you find the right policy to protect your legacy and provide financial security for your loved ones when you are no longer living.

There are a variety of factors you must consider to determine the amount of coverage you need. First, estimate the amount of debt, final expenses and other financial obligations you might leave behind. Also, think about your income and how the loss of it will affect your family. You want a policy that has a death benefit that covers those costs and leaves a financial cushion.

Next, decide what kind of policy you want. There are several types of life insurance available. Base your decision on what you can comfortably afford and your current and future financial goals.

Finally, carefully review all policy documents. A life insurance agent can provide clarity on any information or policy language you do not understand. If you have special considerations, do not hesitate to inform one of our team members.

Insurance is a smart investment. Getting the right policy is easier than you think. Call (704) 279-2392 for an appointment with an agent. Feel free to stop by 302 N Salisbury Ave,Granite Quarry,NC,28072 to discuss Nationwide coverage options in person.


LAW-0239AO (05/18)

Business Insurance

You know that you need to have business insurance to protect your company, yet understanding the exact types of coverage your company requires is another matter. You're right when you assume that it's impossible to predict every potential risk that your company may face. At the same time, however, you can't allow that uncertainty to leave you exposed to the potential of a major loss. Fortunately, we here at Steven R. Cook may have the comprehensive insurance solution that you've been searching for to keep you protected in almost every situation.

We work with Nationwide to offer a businessowners policy (BOP) to qualifying businesses that is as close to complete and total insurance coverage that you can find in Granite Quarry. A BOP is essentially a suite of separate coverages designed to protect you from liability exposures. A basic BOP includes protection against property damage and general liability concerns, as well as business income reimbursement (which can pay you should you have to temporarily cease your operations due to a covered cause). You can also build onto your BOP by adding auto insurance coverage and protection against equipment damage or professional and cyber liability concerns.

With a BOP from Nationwide, you don't have to spend time worrying about unanticipated and unpreventable risks your company may face. As Steven R Cook can attest to, such coverage serves as a veritable security blanket for you and your business. Setting up a BOP won't take much time. Simply call us at (704) 279-2392 to set up a time to stop by our office on 302 N Salisbury Ave, and we'll get you well on your way to enjoying comprehensive business insurance protection in no time at all.

Nationwide offers small business resources to help you strengthen your business, such as financial calculators and information and articles on marketing and cash flow management. Learn more at the

Business Solutions Center

.
The Steven R. Cook also offers products in GA, NC, OH, SC, VA. Please call for information on products in those states.
About Steven R. Cook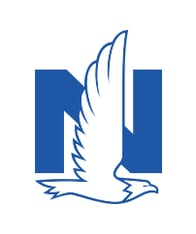 Kim Pryor
Associate Agent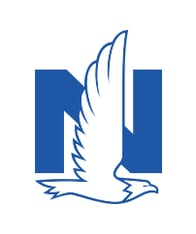 Amy Greer
Personal Lines Specialist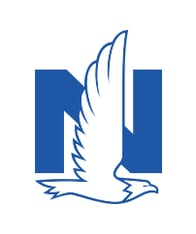 Suzanne Irvin
Account Manager
Send Suzanne Irvin an Email
Click to visit page of this location


Here at the Steve Cook Agency, we pride ourselves in knowing that we have served the insurance needs of our community for over 50 years. Our agency offers a full range of quality insurance products with over 185 years of combined experience in the insurance industry. No matter the insurance need we will go the extra mile to earn your business. Being family owned and operated makes our philosophy simple; provide exceptional service to every customer and treat every customer like family.
Serving family like yours since 1960, Cook Insurance is a full service agency, offering Auto-Home-Commercial Products. We have a number of discounts available for our Auto and Homeowner clients. Whether you require a single policy or a total insurance program, depend on us to provide the best coverage. Our clients needs are what is important to us.
Average customer rating for Steven R. Cook
Nationwide mobile app
On-the-go access
Pay your bill

View insurance cards without logging in

View your policies

Start an auto claim