Three Rivers Insurance Of Alachua
Send Three Rivers Insurance Of Alachua an Email
Visit Agency Website
Our Insurance Products
Auto Insurance

If you've recently bought a brand new or new-to-you vehicle in High Springs, you'll want an all-encompassing auto insurance plan that protects your new investment. Three Rivers Insurance Of Alachua specializes in supplying local drivers with personalized auto coverage that gives you peace of mind. Let us give you the confidence that comes with knowing you and your vehicle are in the very best of care.

Cynthia B Louis is an agent who gets to know you and your driving habits before recommending a superior protection plan backed by Nationwide. The features of your vehicle, how often you drive, where you park your vehicle at night, and your driving record, among other factors, all influence your premium. We take each of those factors into consideration before recommending a plan that fits your needs. If you do have to file a claim, we'll make sure the process is quick and simple so that you can have your vehicle repaired as quickly as possible and get back to enjoying the open road. For those times when repairs will take several days, we recommend that you opt for rental reimbursement coverage so that you don't spend more than necessary to maintain your regular driving habits.

Even if you haven't yet bought your vehicle, it's never too early to start thinking about auto coverage or the right company to provide you with that coverage. Whenever you're ready, call (386) 454-1642 to speak with an agency representative to discuss your coverage needs. You can also stop by and see us at 18467 NW US Highway 441.

Homeowners Insurance

Owning a home can be exciting, but it also comes with additional responsibility. Making sure you are adequately protected against unplanned loss such as theft or natural disasters is an important part of being a home owner. Three Rivers Insurance Of Alachua in High Springs has a variety of options to help protect your home and personal belongings in the aftermath of an unexpected incident. Some of the coverage types that we offer include replacement cost plus, sewer backup, Brand New Belongings®, Valuables Plus®, and personal liability. We understand that insurance needs vary from one person to another, so we will help you customize a plan to meet your specific situation.

Understanding your policy is also important so that you know exactly what is covered. Along with figuring out the best protection for you, Cynthia B Louis will also go over your covered losses, deductible, coverage limits, and any other pertinent information. Our personal touch also continues once you are a member. We will walk you through the claims process if you ever need it and do what we can to help get your life back to normal as quickly as possible.

Contact Three Rivers Insurance Of Alachua to discuss your home insurance solutions as well as any money saving discounts that you may be qualified for. You can schedule an appointment for a complimentary consultation at our office, conveniently located at 18467 NW US Highway 441. You can also give us a call at (386) 454-1642 to speak with a qualified agent and either sign up for a policy over the phone or ask any questions you may have.

Life Insurance

Bringing home a new baby, like many of life's happy events, also brings on new responsibilities. New obligations can be more easily shouldered if you take steps now to plan ahead. In order to provide long-term financial security for your family, you need a High Springs life insurance agent who can help you understand the types of life insurance that best suit your family's needs.

The agents at Three Rivers Insurance Of Alachua will help you safeguard your family's future by helping you select the right life insurance. We will explain term versus permanent insurance and answer all your questions. We are here to help you assess your needs and will explain the difference between whole life insurance and universal life insurance.

Our agency will help you determine the appropriate level of coverage for you and your family. There are several considerations when deciding the amount of coverage you need. Besides funeral and burial costs, you should consider current debts such as your mortgage, car loans and credit card debt.

You may also want to include child care and long-term educational expenses when figuring coverage amount. Whether your family has one or two sources of income, you should think about covering lost income for a specified number of years. We will also help you determine the number of years for which you need coverage.

Whether you have a new baby on the way, or you brought your baby home several months ago, now is the time to plan for life's eventualities. Call (386) 454-1642 and ask for Cynthia B Louis or visit us at 18467 NW US Highway 441,High Springs,FL,32643. We will be happy to work with you to make sure your family's financial security is always protected.


LAW-0245AO (05/18)

Business Insurance

Three Rivers Insurance Of Alachua has the risk management expertise you need to protect your business and position it for future growth. Just like the coverage available from Nationwide, this expertise extends into each of the local industries in High Springs, including retail and restaurants, wholesalers and professional contractors, as well as several niche markets. Whether your business is just around the corner from our office, or is located somewhere else in High Springs, our agents understand commercial property coverage and your business insurance needs.

This understanding, as well as our commitment to superior products and customer service, has led the Three Rivers Insurance Of Alachua to partner with Nationwide. It starts with the value of their policy coverage and the level of service delivered by the On Your Side® Claims Service. Plus, our business clients can choose from flexible billing options and specialized insurance programs, like GrouProtector℠ accident medical insurance.

From business interruption to medical stop loss, let the experts at the Three Rivers Insurance Of Alachua help you search for potential coverage gaps and other customized insurance solutions. Give us a call at (386) 454-1642 to talk about how to manage your risk or to make an appointment with our office.

Nationwide offers small business resources to help you strengthen your business, such as financial calculators and information and articles on marketing and cash flow management. Learn more at the

Business Solutions Center

.
The Three Rivers Insurance Of Alachua also offers products in FL, GA, KS, NC, PA. Please call for information on products in those states.
Learning Center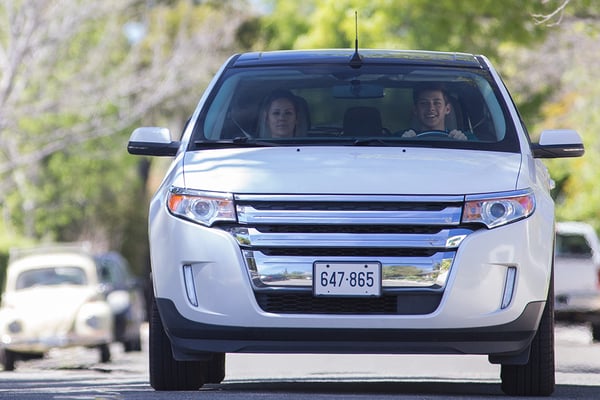 How does gap insurance work?
Discover what gap insurance does and how this auto policy can help you.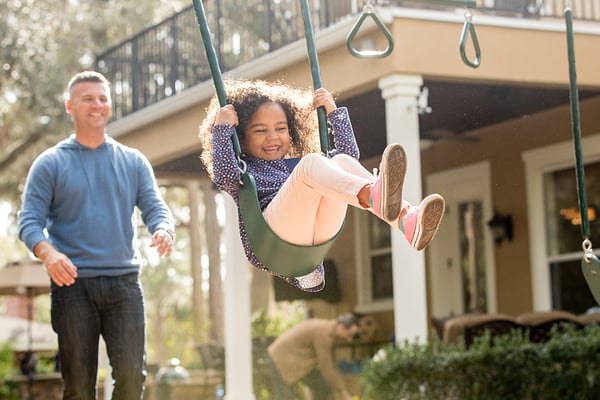 Are hazard and homeowners insurance the same?
Take a look at what make up the differences between hazard insurance and homeowners insurance.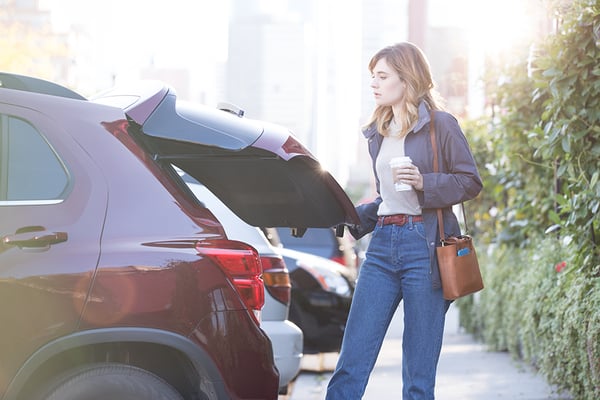 Comprehensive vs. collision insurance
Understand the differences between these two common types of auto insurance.
Nationwide mobile app
On-the-go access
Pay your bill

View insurance cards without logging in

View your policies

Start an auto claim