Truserve Insurance Group LLC
Send Truserve Insurance Group LLC an Email
Visit Agency Website
Our Insurance Products
Auto Insurance

Choosing the right auto insurer can be tough. With so many options available, finding an insurer that is capable of meeting your needs and maintaining a good relationship with you are important. No matter the make and model of your vehicle, it is crucial for you to maintain a level of coverage that provides great protection from the uncertainties of the road. We work with Nationwide to give you the caliber of insurance protection you deserve.

At Truserve Insurance Group LLC in Denver, we understand the need for complete transparency, good service, and affordable insurance coverage. That is why we work hard to provide a comprehensive offering of insurance products. Keeping your vehicle properly insured doesn't have to be a financial challenge. Whether you are shopping for coverage for yourself or your family, getting the right amount of protection is easy. When you choose us, you are getting a partner who works for you. Peace of mind and financial security are what you deserve, along with an insurer that addresses all of your concerns in an accurate and timely manner. We are committed to offering you the quality of products and services you need so you can live life on your terms.

Call (319) 238-7775 to speak with Ben Hogan, or one of our other friendly and knowledgeable agents, at 143 E Main St. We are more than happy to tell you more about our insurance offerings and how we can build a comprehensive policy that works best for your protection and financial needs.

Homeowners Insurance

Truserve Insurance Group LLC has teamed up with Nationwide to help you find the right home insurance package for your needs. This includes evaluating both your home and any belongings important to you. With our Valuables Plus® coverage, you can protect expensive items such as works of art, antiques, or jewelry; and replacements are easier than ever with our Brand New Belongings® coverage. Ben Hogan can answer any questions you have about protecting you and your family's most treasured possessions.

The state of your home also comes in to play when determining what kind of home coverage is best for you. Any detached home additions are also important to evaluating your coverage needs, such as a pool or storage shed. Location also plays an important role in choosing the right home insurance. In Denver, everything from zoning to weather can affect your coverage. Since Truserve Insurance Group LLC is local to Denver, our agents are knowledgeable of any local factors that may impact your coverage.

Picking home insurance is a very manageable process when you have the right partner by your side. Give Ben Hogan or any of our other agents a call today at (319) 238-7775 and find out how to get started. You can also come visit us in person at 143 E Main St. We look forward to meeting you.

Life Insurance

Bringing home a new baby, like many of life's happy events, also brings on new responsibilities. New obligations can be more easily shouldered if you take steps now to plan ahead. In order to provide long-term financial security for your family, you need a Denver life insurance agent who can help you understand the types of life insurance that best suit your family's needs.

The agents at Truserve Insurance Group LLC will help you safeguard your family's future by helping you select the right life insurance. We will explain term versus permanent insurance and answer all your questions. We are here to help you assess your needs and will explain the difference between whole life insurance and universal life insurance.

Our agency will help you determine the appropriate level of coverage for you and your family. There are several considerations when deciding the amount of coverage you need. Besides funeral and burial costs, you should consider current debts such as your mortgage, car loans and credit card debt.

You may also want to include child care and long-term educational expenses when figuring coverage amount. Whether your family has one or two sources of income, you should think about covering lost income for a specified number of years. We will also help you determine the number of years for which you need coverage.

Whether you have a new baby on the way, or you brought your baby home several months ago, now is the time to plan for life's eventualities. Call (319) 238-7775 and ask for Ben Hogan or visit us at 143 E Main St,Denver,IA,50622. We will be happy to work with you to make sure your family's financial security is always protected.


LAW-0245AO (05/18)

Business Insurance

The only thing better than having the perfect business idea is having a complete insurance plan to protect your business. Nationwide Insurance: Truserve Insurance Group LLC works with Nationwide to provide Denver business owners with high quality protection for their companies, employees, and the future of their businesses. Let Ben Hogan and Nationwide safeguard your business while you take care of business.

Just like with any other type of insurance, the type of business you have is one of the largest factors that determines how your protection is designed. For instance, if you have delivery trucks or other company vehicles, you'll want a plan that includes commercial auto insurance. Some business owners also decide to include umbrella insurance with their protection in case they incur a particularly hefty accident or lawsuit. To better safeguard your peace of mind so you can put all of your focus on operating your business, we'll sit down with you to add a personal touch to your plan so that you can get the coverage you need.

While we may not know your business as well as you do, we certainly know how to protect that business. To learn more, be sure to swing by and pay us a visit at 143 E Main St at your earliest convenience. If business is booming and you're unable to pull yourself away, you're also welcome to give us a call at (319) 238-7775.

Nationwide offers small business resources to help you strengthen your business, such as financial calculators and information and articles on marketing and cash flow management. Learn more at the

Business Solutions Center

.
The Truserve Insurance Group LLC also offers products in IL, IN, IA, MN, MO, OH, TN, TX, WI. Please call for information on products in those states.
Learning Center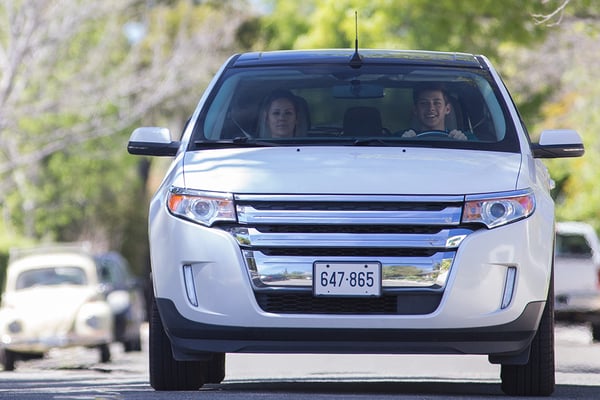 How does gap insurance work?
Discover what gap insurance does and how this auto policy can help you.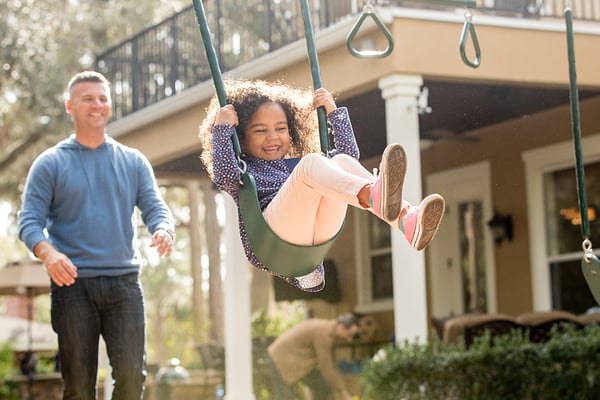 Are hazard and homeowners insurance the same?
Take a look at what make up the differences between hazard insurance and homeowners insurance.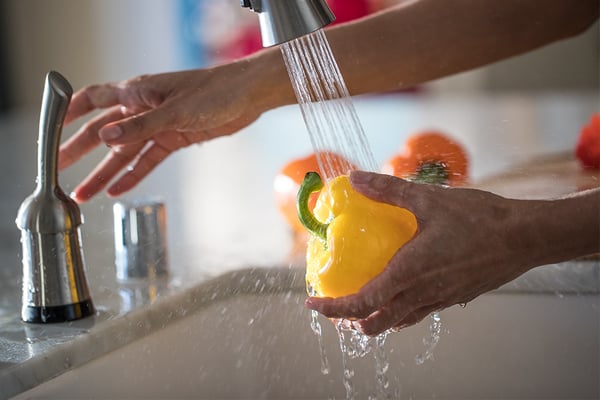 Discover what factors impact the cost of utilities
There are many different factors that can influence the amount of money you spend on utilities
Nationwide mobile app
On-the-go access
Pay your bill

View insurance cards without logging in

View your policies

Start an auto claim