Trusthouse Insurance LLC
Send Trusthouse Insurance LLC an Email
Visit Agency Website
Our Insurance Products
Auto Insurance

Whether you're changing vehicles or simply searching for better coverage this policy term, let Trusthouse Insurance LLC answer all your auto insurance questions. Our agents can ensure your policy meets all applicable TN requirements, while also pointing out areas where gaps in coverage may occur. We can help find your sweet spot between stronger coverage and affordable costs. You won't find a more knowledgeable, friendly source for personalized auto insurance in Hermitage.

Area drivers will quickly come to realize the value that Nationwide brings to the table. This includes everything from policy discounts to flexible billing options to the On Your Side® Claims Service. But it also includes personalized policy options and exclusive programs from Nationwide that are popular with other Hermitage drivers Trusthouse Insurance LLC serves. Vanishing Deductible®, for example, is a great way to reward yourself for each year you stay claims-free.

Our office address is 4765 Andrew Jackson Pkwy, but no matter which Hermitage zip code you park your car in, we can offer quick estimates and sound advice. Give us a call at (615) 889-2706. With one of our agents as your guide, it doesn't need to take all day to consider your choices.

Homeowners Insurance

It makes no difference how small or large your home is, it should be paired with an adequate home insurance plan that meets your needs. It's this philosophy that drives Trusthouse Insurance LLC and Balu Zaverbhai Patel to make sure each member has a home insurance plan that accounts for most circumstances. Taking that dedication a step further, we've teamed up with the experts at Nationwide to better provide for our members and protect their residential investments.

We look forward to learning more about the features of your Hermitage home, your most prized possessions, why you decided on your current neighborhood, and whether you plan on making any exciting upgrades to your property in the future. All of these factors determine what kind of protection you need. We know how confusing home insurance can sometimes be, which is why we take the time necessary to thoroughly review your plan to make sure you understand how it provides the solid protection we're known for.

While we don't live in your home, we'll most certainly safeguard it and everything inside of it as if your home were ours. Balu Zaverbhai Pateland the rest of us here at Trusthouse Insurance LLC stand ready to answer your questions and address your concerns. Just give us a call at (615) 889-2706, or stop by and see us at 4765 Andrew Jackson Pkwy. We'll do our absolute best to make you feel right at home.

Life Insurance

If you have children, a spouse or anyone in your life who depends upon you financially, you need life insurance. The same holds true if you depend upon someone else financially. Life is unpredictable but it is within your power to minimize or even eliminate the financial impact of unexpected life events.

We at Trusthouse Insurance LLC are here to help people like you in the Hermitage area. We are here to answer your questions and make life insurance understandable. We will explain term versus permanent insurance and we will outline the types of life insurance that may be best for you.

When determining the amount of coverage you need, you should consider both your present and future circumstances. What are your current financial needs and what do you expect to be the future financial needs for your family?

You should factor in your current age, income and debts and the likely financial impact of lost income. You should also consider final expenses as well as future educational needs for your children and even for yourself or your spouse. If you are a one-income household, you should be sure to purchase a policy that will cover that income in its entirety if lost.

Life gets hectic; make sure you are not too busy to take care of yourself and your family. Call us now at (615) 889-2706 and ask for Balu Zaverbhai Patel. We are located at 4765 Andrew Jackson Pkwy,Hermitage,TN,37076 and you are welcome to stop in any time. Let us help you find the right policy to assure your family's financial security.


LAW-0248AO (05/18)

Business Insurance

Maybe you're looking for targeted business coverage or maybe you're looking for wide-ranging policy protections as part of a new business continuity plan. Either way, Nationwide Insurance: Trusthouse Insurance LLC can help you protect past gains, while also positioning your company for future growth.

Through Nationwide, our agents offer business insurance for Hermitage companies that operate in a wide range of industries from food and beverage to building management to professional contractors. Product offerings include liability, property, and commercial auto insurance. For some companies, it's also crucial to get operating loss coverage to ensure money is coming in even if something forces their business to close shop for a time. Likewise, flexible billing options help you meet premium obligations regardless of how your company's budget is structured.

It sounds complicated, but it doesn't have to be. In fact, to combine several products in a single policy, have one of the risk management experts at Nationwide Insurance: Trusthouse Insurance LLC help you build a business owner's policy with coverage that's personalized for your company. Call us at (615) 889-2706 to discuss your Hermitage business insurance or to set up an appointment at the office located at 4765 Andrew Jackson Pkwy.

Nationwide offers small business resources to help you strengthen your business, such as financial calculators and information and articles on marketing and cash flow management. Learn more at the

Business Solutions Center

.
The Trusthouse Insurance LLC also offers products in AL, AR, CA, GA, IL, IN, IA, KS, MI, MN, MS, MO, NC, OH, PA, SC, TN, TX, VA, WI, KY. Please call for information on products in those states.
Learning Center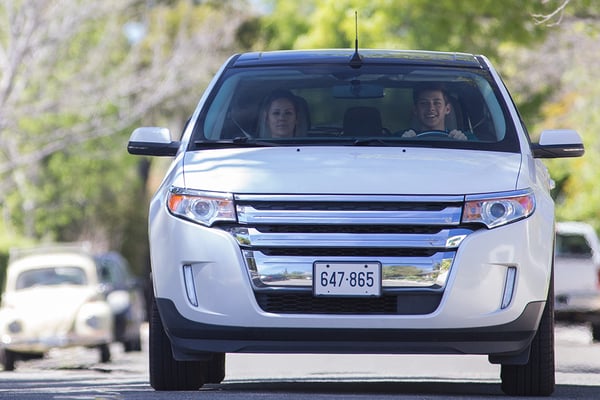 How does gap insurance work?
Discover what gap insurance does and how this auto policy can help you.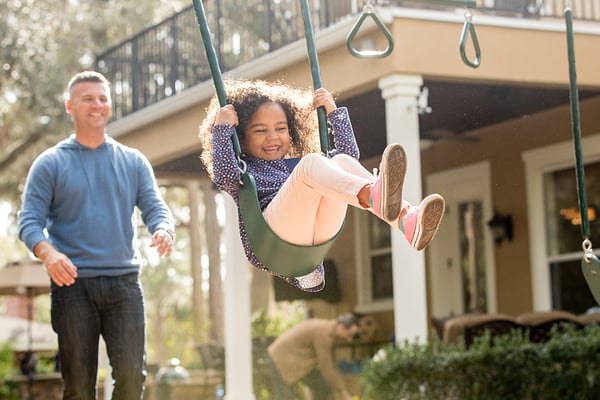 Are hazard and homeowners insurance the same?
Take a look at what make up the differences between hazard insurance and homeowners insurance.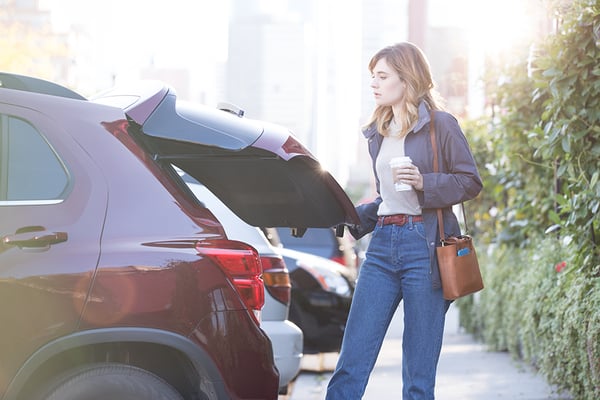 Comprehensive vs. collision insurance
Understand the differences between these two common types of auto insurance.
Nationwide mobile app
On-the-go access
Pay your bill

View insurance cards without logging in

View your policies

Start an auto claim