Unified Insurance Group
Send Unified Insurance Group an Email
Our Insurance Products
Auto Insurance

Look to the insurance provider who is there when you need them when it comes to vehicle insurance services. Unified Insurance Group works with Nationwide to offer members a wide variety of discounts and services. We are also available to answer any questions you may have about auto insurance plans, either over the phone or in person. Just talk Joel Keith Keesecker to find out more.

We make sure to thoroughly review your insurance needs before finalizing anything. It is our goal that you walk away with protection that you completely understand and can count on. We also make sure you know exactly which of our many discounts are available to you, such as those for good students or for using our ecofriendly paperless billing plan. These discounts may be applied to our many insurance protection options. We offer solutions like liability coverage and roadside assistance. Because we are located locally in Sweet Home, we know what the specific weather and traffic conditions are like. We can walk you through the protection options for your vehicles and those specific to Sweet Home. Have peace of mind that comes from a personalized insurance plan.

Joel Keith Keesecker is willing to talk to you whenever you have the time. You can call us at (541) 367-2141 or schedule an in-person appointment at 1195 Main St. Our door is always open and your questions will always be answered.

Homeowners Insurance

For years, Unified Insurance Group has been helping homeowners safeguard their most valuable possessions. We are a fully licensed Nationwide Insurance agency, and when you allow us to provide you with home insurance, you will be gaining access to some of the best customer service in the country. Nationwide home insurance protects your home in the event of theft, natural disaster, water backup, and other occurrences. Our insurance policies not only have the ability to protect your home and other structures on your property, but they also extend coverage to the items inside of your home that you worked so hard to acquire.

Additionally, if you are interested in personal liability insurance, we are more than confident we can provide you with an option that fits your needs and budget. A personal liability policy may help pay for covered instances in the event someone sustains an injury or causes damage on your property. If you prefer broader, more comprehensive coverage, consider purchasing one of our umbrella policies. An umbrella policy is designed to protect you from claims and lawsuits beyond your standard policy limits, as well as, cover claims that may not be covered under your other liability policies.

Joel Keith Keesecker has an in-depth understanding of our Nationwide home insurance products and other personal liability policies. Find us in Sweet Home at 1195 Main St. Our agents are highly trained and are capable of answering all of your questions about home insurance policies. Call Unified Insurance Group at (541) 367-2141 to explore your insurance options.

Life Insurance

At Unified Insurance Group, we want to make customers aware of how easy and affordable life insurance is. We know many people in Sweet Home think they cannot afford to have a good policy that protects their financial interests. That is why we work with Nationwide to provide customers with the diverse coverage options they need to sleep peacefully at night.

Affordability is a major concern for most. In addition to choosing coverage based on what you can afford, you need to think about how you or your loved ones may need to use your policy proceeds. Maybe you'll need to replace lost income or pay for long-term care expenses and your kids' college education. These issues may not completely encompass your current concerns. However, keeping them in mind will help you discern the proper coverage level for your situation.

There are circumstances where customers find it more beneficial for them to layer several term life insurance policies instead of purchasing whole life insurance to give them long-term financial security.

By speaking with a life insurance agent who works with Nationwide, you can gain a better understanding of options that are ideal for your situation. The amount of coverage you need can help you meet your current and future financial goals.

To better understand coverage options, we encourage you to contact Joel Keith Keesecker at (541) 367-2141 to arrange a time to meet in office at 1195 Main St,Sweet Home,OR,97386 to discuss your needs. For additional convenience, our agents are ready to help you go over coverage options over the phone.


LAW-0244AO (05/18)

Business Insurance

If you need an insurance policy that will provide coverage to your small business, you aren't alone. That is why business owners across the country turn to Nationwide to help them with their insurance needs. Small business owners are unique individuals, so a one-size-fits-all policy may or may not provide the coverage you are looking for. Nationwide agents can educate you about our products and help you customize a well-suited insurance package for you and your business. With us at your service, there is no need to put up with policies that don't serve you any longer.

Property and liability insurance can both be necessary to keep your business safe. Property insurance can protect your physical location from damages caused by natural disasters, theft, and other misfortunes, and liability protects you from lawsuits filed by injured customers or third parties [note: liability does not protect against employee injuries]. There is no need to purchase each of these policies separately since Nationwide offers business owners policies (BOPs) to many types of qualifying businesses. These policies provide all of the aforementioned coverage and more if you choose to add on to your package.

In addition to the coverage mentioned above, Nationwide also offers cyber liability, crime, accounts receivable, and income loss coverage due to an interruption. If you are interested in our products, Joel Keith Keesecker at Nationwide Insurance: Unified Insurance Group in Sweet Home can help you find the right one. Stop by your local Nationwide agency on 1195 Main St, or call (541) 367-2141 to learn more.

Nationwide offers small business resources to help you strengthen your business, such as financial calculators and information and articles on marketing and cash flow management. Learn more at the

Business Solutions Center

.
The Unified Insurance Group also offers products in CA, ID, OR, WA. Please call for information on products in those states.
Learning Center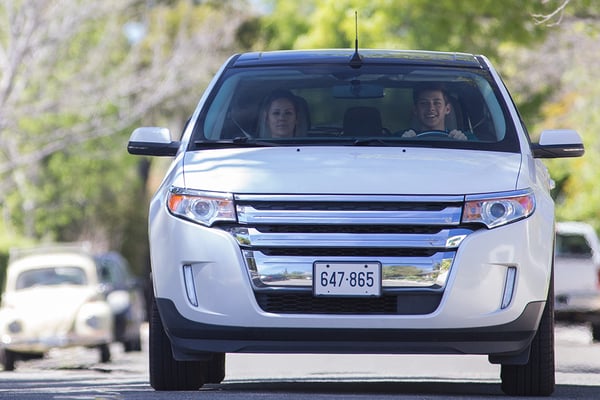 How does gap insurance work?
Discover what gap insurance does and how this auto policy can help you.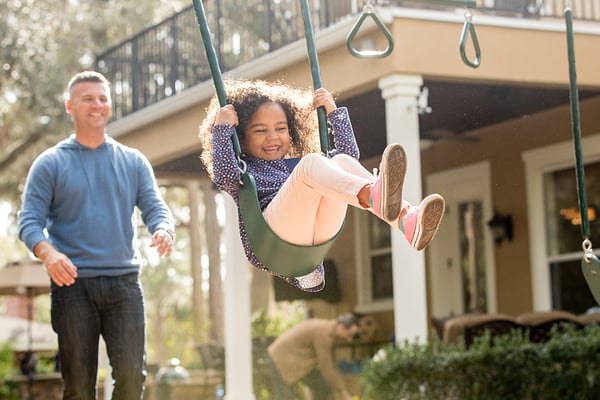 Are hazard and homeowners insurance the same?
Take a look at what make up the differences between hazard insurance and homeowners insurance.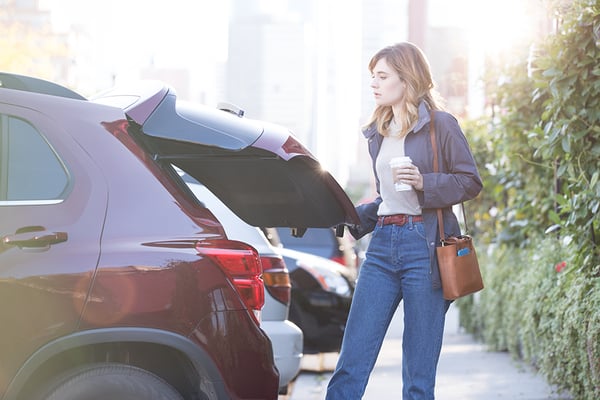 Comprehensive vs. collision insurance
Understand the differences between these two common types of auto insurance.
Nationwide mobile app
On-the-go access
Pay your bill

View insurance cards without logging in

View your policies

Start an auto claim